Change Management Certificate Program
Don't simply envision the future, help make it a reality. From digital transformation to new evolving business models, organizations increasingly find the need to transform themselves. This Change Management Certificate Program will empower you with the skills and techniques essential to managing those and other organizational changes. Learn to remove obstacles and empower others to act on a vision. Plus learn how to institutionalize innovation and new approaches to solving business problems.
Who Will Benefit
Managers and professionals who are leading or experiencing change in their workplace or industry.
Learning Objectives
Understand the external realities and the internal drivers that generate change.
Understand that change management is a process that must be managed and measured.
Learn to visualize opportunities and apply tools and techniques for change identification, strategy, implementation and sustainability.
Work with others to identify the new company vision and encourage others to work as a team during the transition.
Learn how to communicate the new vision, and create structures and systems to aid the implementation of the change.
Maintain the momentum and link the new behaviors with corporate success.
General Information/Custom Programs: FIU Business Executive Education can create custom training programs specific to the needs of your organization. Please connect with us by submitting the inquiry form below or contact us 305.348.4217 or fiuExecEd@fiu.edu.
Request More Information
Use this form to request more information about the executive education training we provide and to let us know about your unique needs. Someone will respond shortly.
By submitting this form, I authorize the FIU College of Business to contact me. Learn more about our Privacy Policy.
Schedule & Registration
Fully online, at our own pace
Your program fee includes:
Digital Access to Educational Materials
Digital Access to Instructional Resources
Optional, one office hour with expert guide
Florida International University Certificate of Completion
SAMPLE Schedule, approximately 8 weeks, self-paced
| Week | Estimated Time Commitment | Topic(s) |
| --- | --- | --- |
| 1 | 4 hours | Introduction to Change Management and Kotter's 8-stage Model |
| 2 | 4 hours | Establish a sense of urgency. Innovation, agile and digital transformation. |
| 3 | 4 hours | Form a powerful guiding coalition |
| 4 | 4 hours | Create a vision |
| 5 | 4 hours | Communicate the vision |
| 6 | 4 hours | Empower others to act on the vision |
| 7 | 4 hours | Plan for and create short-term wins |
| 8 | 4 hours | Institutionalize new approaches |
Approximately 32 hours of course work with up to four months to complete the program.
Topics
Elevate your knowledge of effective and innovative change management. Here are the key topics you'll cover during your program:
Groundwork: Understanding and Diagnosing Change

Managing Change: Stories and Paradoxes
Why Change? Contemporary Pressures and Drivers
What to Change? A Diagnostic Approach
Implementation: The Substance and Process of Change

What Changes?
Purpose and Vision
Communication Strategies
Change Management Perspectives
Running Threads: Sustainability and the Effective Change Manager

Sustaining Change
The Effective Change Manager: What Does It Take?
Program Faculty & Experts
Financial Assistance & Discounts
FIU Executive Education programs are designed to enhance your management skills and boost your career success. Because our certificate programs are non-credit and do not lead to a degree, they do not qualify for traditional student financial aid. However, financial assistance is available in a variety of methods:
Stay in the Know
Sign up to receive notices about program discounts, new start dates and registration deadlines.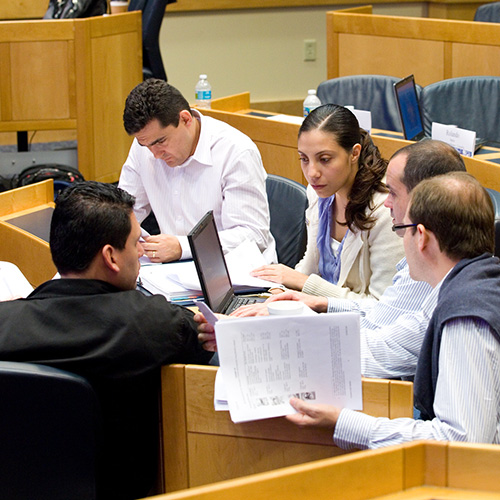 All Programs for Individuals
FIU Executive Education programs for individuals are delivered virtually by an instructor on evenings and weekends. The short programs, in such areas as human resources, project management, Lean Six Sigma, finance and more, can also be taken fully online at your own pace.