Faculty Awards and Honors
International Business Professor Receives Award For New Research Paper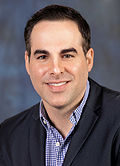 (November 2, 2023) Dan Prud'homme, assistant professor of international business, won "Best Conference Theme Paper" at the Academy of International Business U.S. Northeast Chapter. The paper, "Institutional decoupling: evolution of negative salience in the stakeholder-based view," develops a theoretical process model to explain institutional decoupling between nations.
FIU Business luxury leaders recognized for their work in the hospitality industry.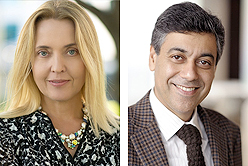 (July 7, 2022) The International Hospitality Institute recognized two FIU Business luxury experts - Anna Pietraszek and Deepak Ohri - in its 2022 Top 100 Most Powerful People in Hospitality list, as change-makers and influencers. MORE
Haar chosen for national competitiveness council.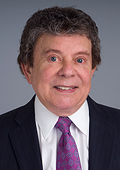 (May 11, 2022)  Jerry Haar, professor of international business, has been named a senior fellow at the Council on Competitiveness, an organization that brings together members from academia, business, labor, and the national labs to champion a nonpartisan action agenda that fuels entrepreneurship and spurs the commercialization of new ideas. In this role, he will provide strategic advice to help guide the Council's policies and strengthen its membership. Haar was chosen for his expertise on matters relating to U.S. competitiveness and is expected to play a key role in several upcoming council initiatives. MORE
Two FIU Business professors have been awarded Fulbright awards for the academic year 2022-23 by the Fulbright Foreign Scholarship Board.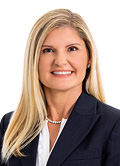 (April 18, 2022) Erica Harris, associate professor of accounting, will be conducting research at Dublin City University in Dublin, Ireland for two months during this summer of 2022. Her project is related to Irish nonprofit organizations. MORE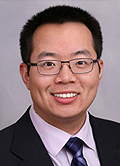 (April 18, 2022) Minye (Michael) Tang, assistant professor of accounting and faculty fellow in Program Administration and Evaluation, is visiting ISCTE Business School at ISCTE-University Institute of Lisbon in Portugal for three months during the summer of 2023. He will be working with the finance and accounting faculty and doctoral students on issues related to ESG (environmental, societal, and governance). MORE
Prestigious international appointments for Associate Dean Kundu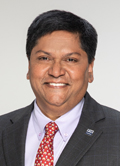 Sumit K. Kundu, a professor of international business and James K. Batten Eminent Scholar Chair of International Business, has been elected vice president and president-elect for the Indian Academy of Management, an affiliate of the Academy of Management, the premier management research and education body of management researchers and educators in the world.
Kundu, who also serves as associate dean, international programs for FIU Business, was also nominated to become a fellow of the BAM Peer Review College. This is an honor bestowed upon a select few scholars by the British Academy of Management. MORE
Visiting professor honors for capital markets lab director Carrillo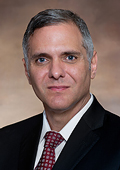 Flavio Carrillo, an associate teaching professor of finance and director of the FIU Business Capital Markets Lab, has been appointed by the University of Florida as a visiting scholar, a one-year appointment effective spring 2022. His research will focus on Environmental, Social & Governance (ESG). MORE