Luiz Pereira, BBA candidate '18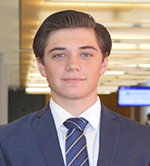 Luiz Pereira is a senior pursuing a Bachelor's degree in Finance. He is a member of two organizations at FIU, ALPFA (The Association of Latino Professionals for America) and PIF (Phoenician Investment Fund), where he participated in weekly stock market evaluations and stock pitching exercises. His free time is composed of stock trading, research, and developing new trading strategies and approaches to the markets. While having a true passion for finance, with goals of obtaining both a Masters and a Ph.D., he also excels in sports and music. Luiz has represented Brazil in international figure skating competitions.
Oscar Franco, BBA candidate '18
Oscar Franco is an undergraduate student at the FIU College of Business. He started his college education seeking a degree in Computer Science at Florida Institute of Technology, but the twists and turns of life led him to pursue a career in both Accounting and Finance. Ever since he started his collegiate life at Florida International University, he has been involved in a series of organizations such as: American Marketing Association (AMA) and Beta Alpha Psi. He also has volunteering experience under his belt working with the Volunteer Income Tax Assistance program (VITA), an IRS-led organization that provides free tax help for those in need. He is currently part of Golden Key, an International Honors Academic Society that recognizes the feat of hardworking students. His future prospects involve getting a Certified Public Accountant (CPA) license and completing a Master's degree in Tax Accounting.
Patricia Katri, BBA candidate '18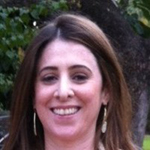 Patricia is pursuing a Bachelor's degree in Finance and International Business with minors in Accounting, Business Analytics, and International Relations. She is a member of FIU's Honors College and has been on the distinguished Dean's List consecutively since fall 2014. Patricia was appointed to Beta Gamma Sigma Golden Key International Honor Society. Her high academic achievements have earned her several merit-based scholarships, including the National Merit Scholar and National Hispanic Scholar. As a five-time participant in the Student Managed Investment Fund at FIU's College of Business, Patricia has demonstrated implacable analytical skills and leadership qualities. In the spring semester of 2017, she simultaneously served as Sector Manager for the Industrials Sector and Associate Manager for Fixed Income. As a multifaceted student, she was also a writer for the student newspaper, FIU Beacon. Previously, she was a part-time lecturer at Miami-Dade College after graduating with a PhD in Mathematics from the University of Miami. Patricia is fluent in Portuguese.
David Gomez, BBA '16

David served in various organizations at FIU including Alpha Kappa Psi and the Phoenician Investment Fund as Vice President of Finance and Vice President of Professional Development. During his tenure at FIU, David also worked at the Capital Markets Lab where he served as a student instructor for financial literacy programs to local high school students. During his junior year, David worked in the Institutional Clients Group of Citigroup for the divisions of Operations and Treasury Services. In Citi, David led the development of various internal and external applications designed to ramp up revenue at the firm and use Big Data to capture and improve client insight. This last summer, David worked in the Corporate and Investment Bank of J.P. Morgan in New York focusing on the Liquidity Latin America Product team where he will work full time after graduation. David has an outstanding academic record combined with a vast amount of internship experience which drives him to excel personally and professionally. David graduated in December 2016 from Florida International University (FIU) with a degree in Finance.
Daniel Ottenwalder, BBA candidate '17

Daniel Ottenwalder is a senior studying accounting. Daniel serves in various organizations at FIU including the Phoenician Investment Fund where he has taken the position of Director of Finance for spring 2017. He is also currently a team leader in the CME Group Challenge. Daniel has a true passion for developing future generations. Through a collaboration with the After-School All-Stars, a community program at FIU, he co-founded The FinLit Club to provide financial literacy education to middle school students in under-served areas of Miami-Dade County. Given his prior experience with financial literacy programs and high academic standing, he was selected as a SunTrust Fellow. He has worked since the age of fifteen and has funded most of his own education. His professional experience includes an internship as a Valuation Analyst intern at Cassel Salpeter and Co., an investment bank in Miami's financial district. Daniel has accepted an internship with UBS for this summer in NYC. He hopes to graduate in December 2017 and move to NYC to pursue a career in finance. While being a full-time student, Daniel has passed the level 1 exam of the CFA.
Jose Morales, BBA candidate '18

Jose Morales is a sophomore majoring in Finance. He is interested in pursuing a career in Investment Banking. He has spent his freshman summer interning at Idea Capital as an Investment Research Analyst. He is currently part of several student organizations and holds a position on the Executive Board of the Phoenician Investment Fund as Director of Marketing. In spring 2016, he was an analyst in the Consumer Discretionary sector in the Student Managed Investment Fund, and currently he is a Sector Manager for the Technology, Media, and Telecommunications sector. In addition to excelling academically, Jose has demonstrated prominent leadership capabilities and continued growth toward his career. He is very passionate about Finance and has taken the initiative to get involved and learn as much about Finance with the goal of helping others and to one day have a successful professional career. This summer, Jose will be interning in J.P. Morgan's Investment Banking Division.