Blackstone LaunchPad at FIU
The Blackstone LaunchPad at FIU provides FIU students with the skills, knowledge, and guidance to transform ideas into companies.
The multidisciplinary and multicultural program inspires and empowers future global innovation leaders who want to be trailblazers in an entrepreneurial world.
Part of The Pino Global Entrepreneurship Center at FIU Business, LaunchPad offers technical assistance, programming and personalized mentoring for students of all majors interested in research and discovery, building innovation career pathways and learning principals of venture creation.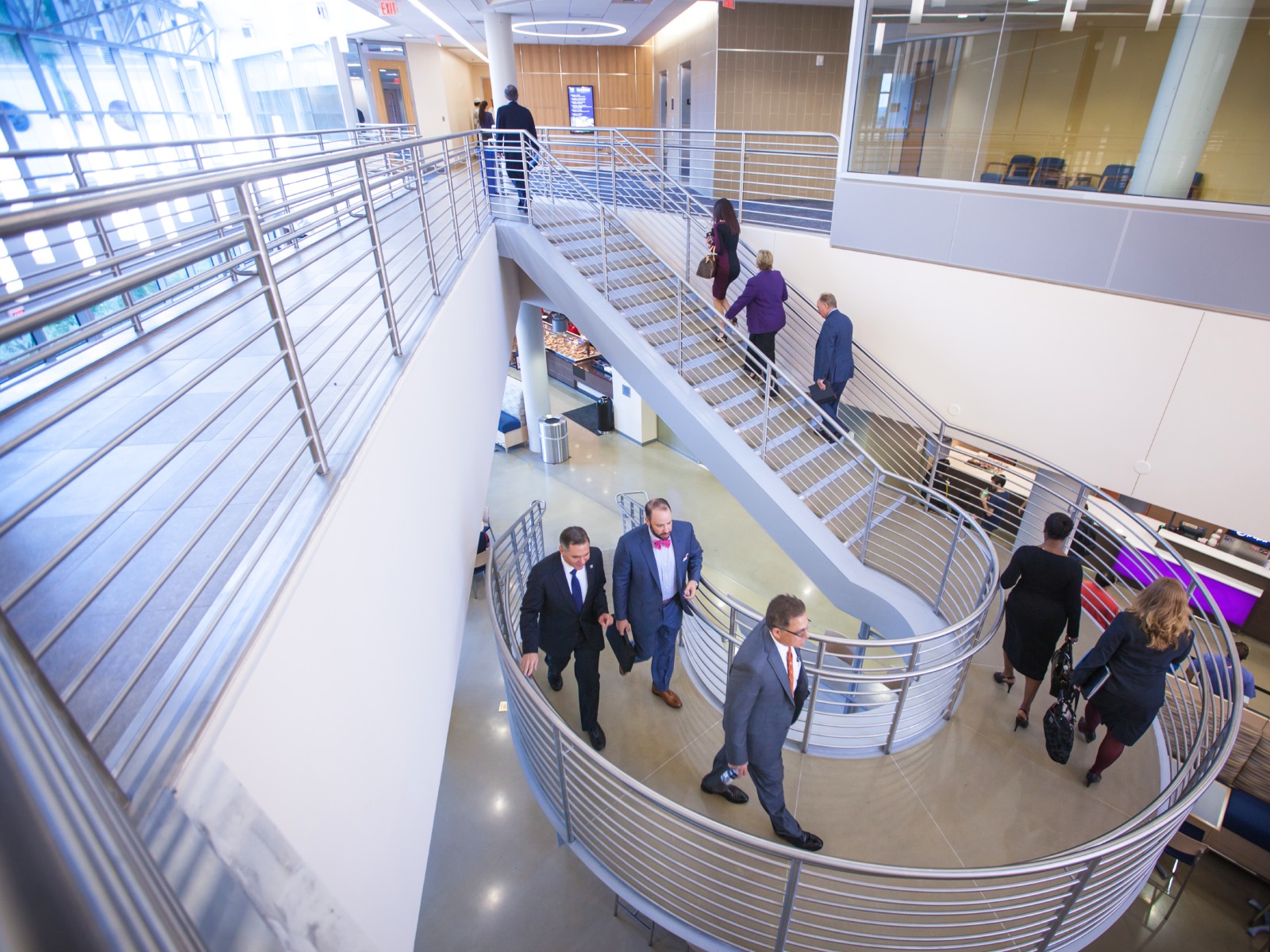 INSIDE The LaunchPad
The LaunchPad is supported through seed funding from the Blackstone Charitable Foundation, and is part of a global network located at 46 universities around the world.  The versatile LaunchPad program office is located in the College of Business Complex (CBC) at the Modesto Madique Campus.. This flex space can be used for ideation workshops, team and mentor meetings, co-working, networking events, coaching and training sessions, venture demos and product launches, as well as other collaborative activities.  LaunchPad staff also organizes regular office hours and meet-ups at FIU's multiple campuses and centers, in partnership with FIU Colleges, incubators, and entrepreneurship programs. 
The LaunchPad program can be applied to for-profit and non-profit enterprises, and can be used to facilitate innovation within existing organizations, as well as new venture development.
Blackstone LaunchPad Program
The Blackstone LaunchPad network makes entrepreneurship and entrepreneurial skills accessible and relevant for all college students to help them build thriving companies and careers.
Skill-building: Experiential entrepreneurship education equips students with a set of skills and mindsets that help them succeed as founders or be competitive in today's job market.
Accessibility: You don't need a business degree, a huge network, or a history of entrepreneurship to get involved. LaunchPad is for all students, no matter their background or future plans.
Commitment to supporting under-represented students and communities: Entrepreneurial inequality is an under-appreciated driver of racial economic disparity, and LaunchPad's $40M commitment to expand to Minority Serving Institutions aims to close the gap.
Support of both student ventures and skills for career mobility: LaunchPad success stories include not only starting a business but also working for a startup or bringing an intrapreneurial outlook to an existing business.
About Blackstone LaunchPad Network
The Blackstone LaunchPad network makes entrepreneurship and entrepreneurial skills accessible and relevant for all college students to help them build thriving companies and careers. We work with higher-ed institutions to deliver proven startup resources, facilitate access to a global network of mentors and advisors, and offer unique virtual and physical convening opportunities so thousands of diverse college students can go further, faster. Students learn by doing, gaining knowledge and critical skills to help them succeed as a founder or contributor to the innovation economy. LaunchPad's ever-expanding network encompasses campuses with predominantly underrepresented populations.
About Blackstone Charitable Foundation
Founded in 2007, the Blackstone Charitable Foundation is committed to creating economic opportunity for diverse and historically under-represented communities.  Our programs aim to increase access to entrepreneurship and innovation skills, including our flagship Blackstone LaunchPad network, which helps college and university students gain entrepreneurial experiences and competencies to build successful companies and careers. The Foundation also supports communities through BX Connects, a best-in-class employee engagement, fundraising and board service program, providing grants and volunteer hours to our global nonprofit partners.  More on the Blackstone Charitable Foundation and its work can be found here.
Programs
Ideas Competition
The BLP Ideas Competition gives students with just an idea the chance to win up to $10,000 to start the next big thing. With a focus on diversity, equity and inclusion, the Ideas Competition especially encourages students from underrepresented and under-resourced communities, from all majors offered on campus, and students who represent multiple genders and ethnicities.
Fellowship
In this 8-week virtual program, student founders receive $5,000 to support their time working on advancing their startups. The LaunchPad Fellowship is largely self-driven, but also offers relevant startup workshops, peer networking events, mentor connections, and other opportunities to build entrepreneurial skills. This program is delivered virtually, in partnership with Future Founders.
Annual Conference and Pitch Competition
LaunchPad's global network event brings together hundreds of student entrepreneurs, Campus Directors, and subject matter experts from Blackstone, Techstars, and other industry partners to help participants grow their network and get the training and advice they need to propel their companies forward. In partnership with Startup Grind's Global Conference next year, student ventures compete for over $50,000 in prizes.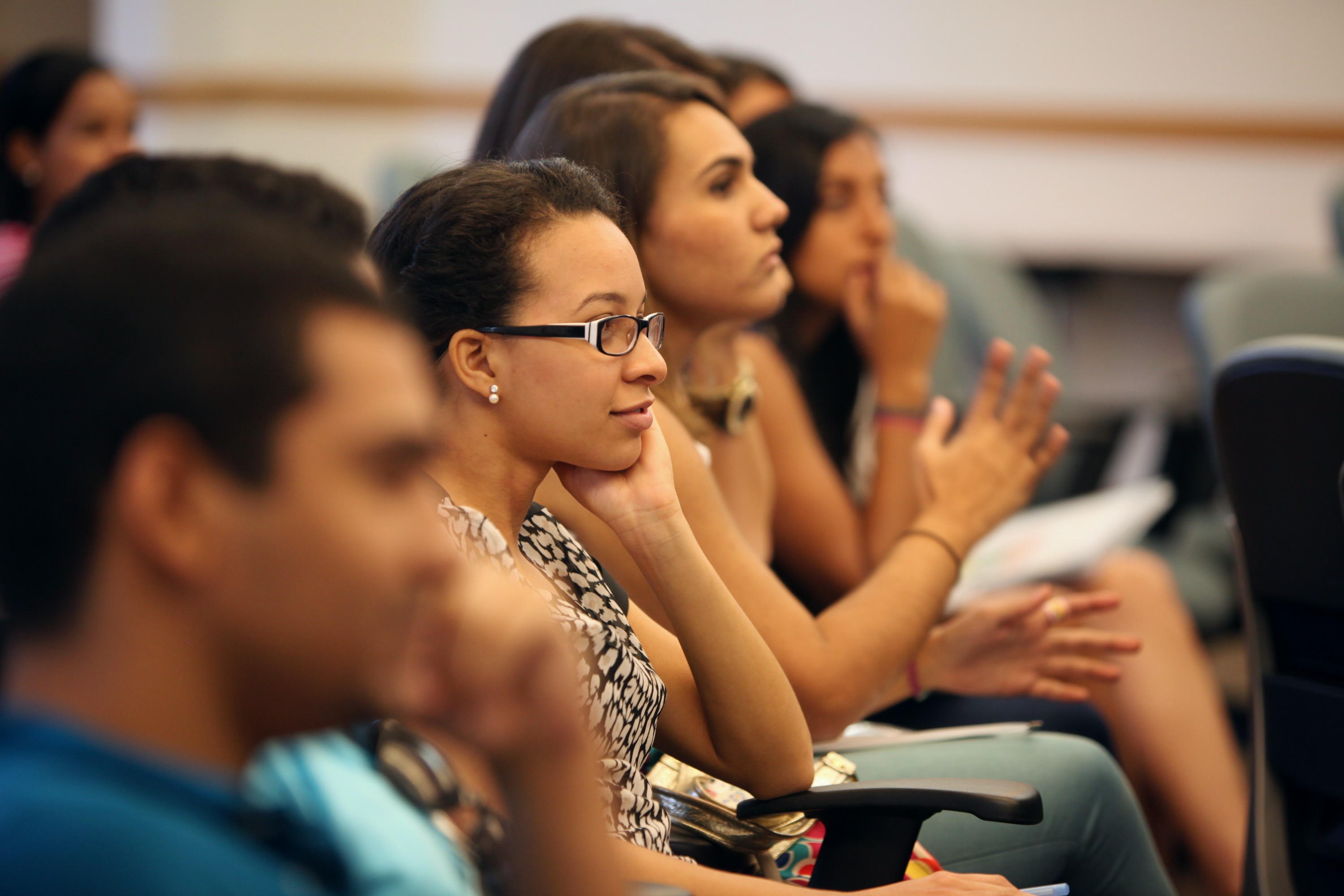 Services
LaunchPad services at FIU include:
Flexible space at the Pino Global Entrepreneurship Center that can be used for workshops, meetings and training.
Coaching, sponsorship and support for campus competitions, as well as regional, state and national business plan competitions that provide students with an opportunity to pitch for seed funding.
Open and accessible co-working space
Technical assistance and business workshops that build professional competence.
Networking events to help create an innovation infrastructure and connect entrepreneurs with investors, industry experts, and technical service providers.
One-on-one mentoring and coaching that cultivates entrepreneurial thinking and problem solving.
Interdisciplinary team-building that fosters collaboration.
Regional, national and global connections to University contacts and global leaders to share best practices, learn from successful entrepreneurs, and create a network of partners.
Through individualized coaching and support, the LaunchPad helps students bring their ideas to life, and develop entrepreneurial skills and mindsets.
Mentoring
An important component of success is one-on-one mentoring.
Schedule a meeting with a LaunchPad mentor and we'll dig into your challenges and help you find pathways to success.
Become a Mentor
FIU is home to over 54,000 students and over 200,000 alumni in the South Florida area. Looking to show your Panther Pride? Sign up as a BLP at FIU mentor and give back to entrepreneurial FIU students!!
Events and Workshops
We host a broad range of events designed to teach new skills and connect you with other innovators.
Partners
Looking for additional support? As an FIU student, you have access to a number of excellent campus-based academic/community programs geared towards entrepreneurial and career resources for students. Blackstone LaunchPad at FIU is proud to collaborate with these organizations to provide you with the support you need to start a business, grow an existing business, or boost your career. Click on a logo below to connect with one of our partner organizations.
Subscribe to Our Mailing List
Be part of the entrepreneurial community at FIU:
Notification and participation in national, state and regional business plan competitions.
Access to networking opportunities with entrepreneurs, researchers, investors, funders and technical service providers.
Access to an open co-working space, specialized applications and tools to help get your venture off the ground and scale.