Experiential Learning Courses - Master Class: Luxury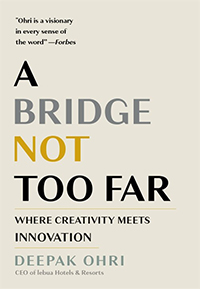 The Pino Global Entrepreneurship Center offers three courses and a master class that are based on the principles of entrepreneurial management, marketing and leadership. The courses teach participants how to become better entrepreneurs and leaders of the future.
The courses are based on the real-life case studies that are major learning centers in any field, and are based on the book by Deepak Ohri, "A Bridge Not Too Far, Where Creativity Meets Innovation."
Courses
Development of Creativity
Strive to be innovative and think differently.
Encourage the Right Culture
Participate in making a culturally neutral space where everyone feels valued.

Transcend Trends
Just because something is done one way by everyone else doesn't mean you can't find a better way.

Master Class: Luxury Incubator/Experiential Luxury
The Master Class in Experiential Luxury illustrates step-by-step planning and development of a luxury brand as well as marketing techniques and management of the luxury market by implementing the Ohri Luxury Index.

Deepak Ohri
A well known worldwide as an award-winning entrepreneur who has transformed the luxury hospitality landscape in Asia. He is an expert in experiential luxury in the field of hospitality.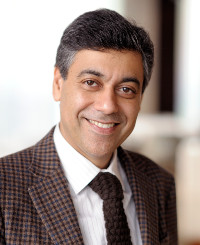 President, Luxury Atelier Maison Happiness (LAMH)

CEO, lebua Hotels and Resorts

Chief Happiness Officer, lebua Hotels and Resorts

Executive in Residence in Entrepreneurship and Innovation, Pino Global Entrepreneurship Center, FIU Business

Executive Chair, Pino Global Executive Board

Advisory Board Member, FIU Center for International Business Education and Research (CIBER)

Advisory Board Member, World Happiness Foundation
Need More Information?
Contact Dr. Anna Pietraszek