Leadership
Executive Education Programs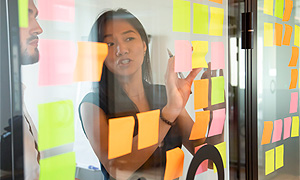 Executive Women of Influence
Many women are faced with complex issues in a dynamic work environment dominated by men. This program, a partnership between FIU Executive Education and Zschool, serves as a platform to inspire positive change and to help women engage as business leaders. Through education and instruction, you'll learn how to navigate the nuances of leading a powerful organization through thought leadership, barrier destruction and influence.

Condominium Board Member Training Certificate Program
FIU Executive Education's Condominium Board Member Training Certificate Program is the answer to the urgent call for empowered and informed condo board members.  Comprehensive and multi-disciplinary, our certificate program uniquely blends technical issues in condo management with the leadership skills crucial to the sustainability of our condo communities.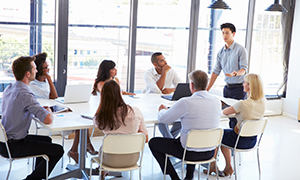 Leading for Impact: Management Leadership
This program is offered only to Organizations & Groups. Specially designed for professionals who aren't just managers—they wish to become the best leaders they can be. This dynamic program is led by seasoned instructors from FIU Executive Education. The program develops personal leadership, strategic decision-making, change management, project management and communication skills. Delivered to groups and organizations on a customized schedule, this engaging, fast-paced certificate program isn't simply about learning to inspire and lead others, but also knowing how to help your team(s) achieve goals.
Request More Information
Use this form to request more information about the executive education training we provide and to let us know about your unique needs. Someone will respond shortly.
By submitting this form, I authorize the FIU College of Business to contact me. Learn more about our Privacy Policy.