World-Class Business Resources – All Within Convenient Reach
We invite your family to visit our campus, tour our facilities, meet our faculty and students, and learn more about the international business education that is available at FIU's College of Business.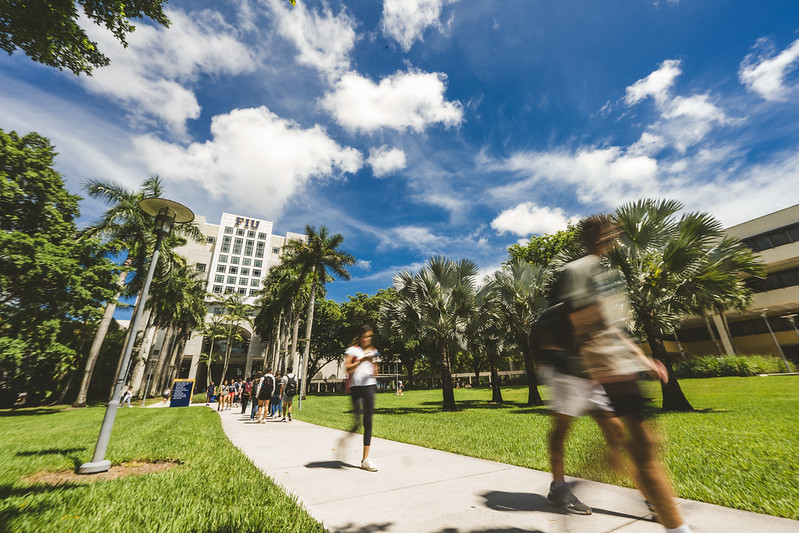 Modesto A. Maidique Campus
FIU's very first campus is now an expansive 342-acre metropolis. In addition to housing FIU business programs, it's equipped with Residence Halls, U.S. Century Bank Arena, eight-story Steven and Dorothea Green Library Nature Preserve, Alfonso Field at FIU Stadium Athletic Facilities, and Patricia and Phillip Frost Museum. The College of Business resides on the North-West side of the campus in the following buildings The College of Business Complex (CBC), Ryder Center (RC), and the Management and New Growth Opportunities (MANGO) building.
Florida International University
College of Business Complex, CBC
11200 SW 8th Street
Miami, Florida 33199
View printable copy of the campus map.
General Information: (305) 348-2751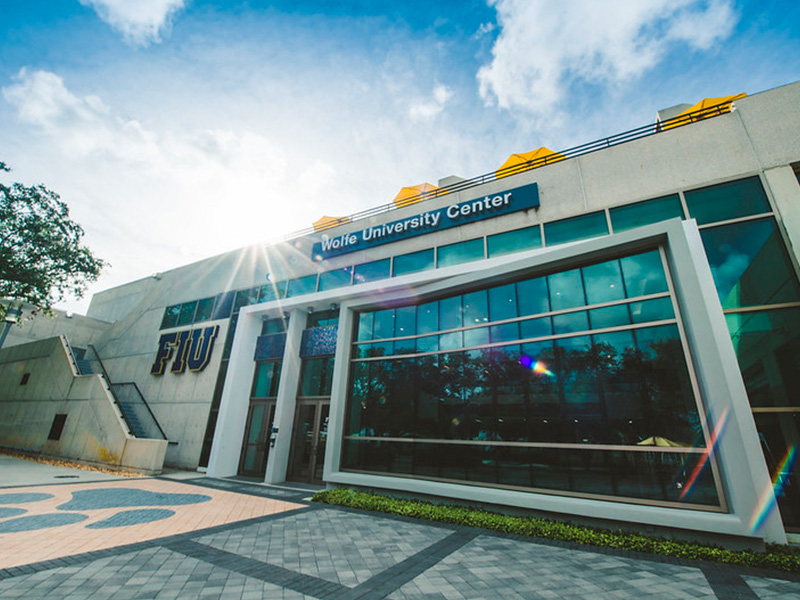 Biscayne Bay Campus
Located on Biscayne Boulevard in North Miami Beach, this scenic 200-acre complex is the headquarters of several other FIU schools, including Marine Biology, School of Hospitality, and School of Journalism and Mass Communication. It offers direct access to the Bay, apartment-style housing, a library, an aquatic center, a conference center, and a ropes course.
Florida International University
College of Business
3000 N.E. 151st Street
North Miami, Florida 33181
View printable copy of the map.
General Information: (305-919-5870)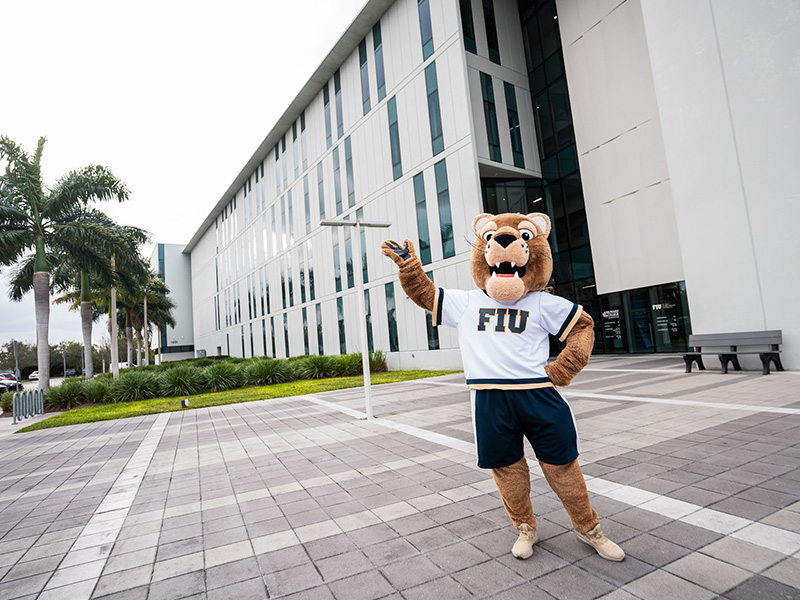 FIU at I-75 Miramar
FIU at I-75 in Miramar is particularly ideal for business professionals with busy work schedules, family responsibilities, and other demands. You'll find early morning, evening, and weekend courses, as well as fast-track programs. Besides business programs, the campus also houses Construction Management, Liberal Studies, and Public Administration.
Florida International University
College of Business
1930 SW 145th Avenue
Miramar, FL 33027
General Information: (954) 438-8600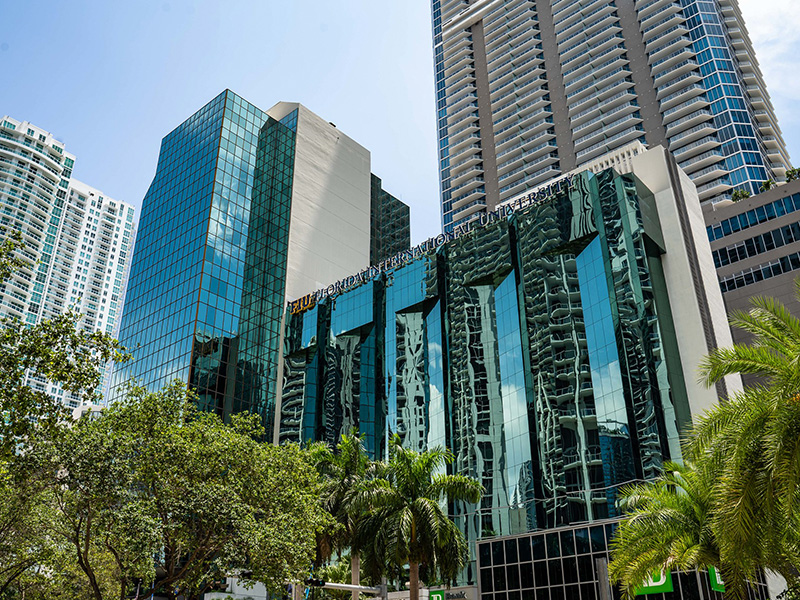 FIU Downtown at Brickell
Located in downtown Miami, within the iconic 1101 Brickell Avenue office towers, this campus that houses our accelerated graduate business programs is ideal for today's working professionals. This center houses our top-ranked MBA programs for the Chapman School of Business, as well as, programs for the College of Arts & Sciences and the College of Engineering.
Florida International University
College of Business
1101 Brickell Avenue
Miami, FL 33131
General Information: (305) 348-0148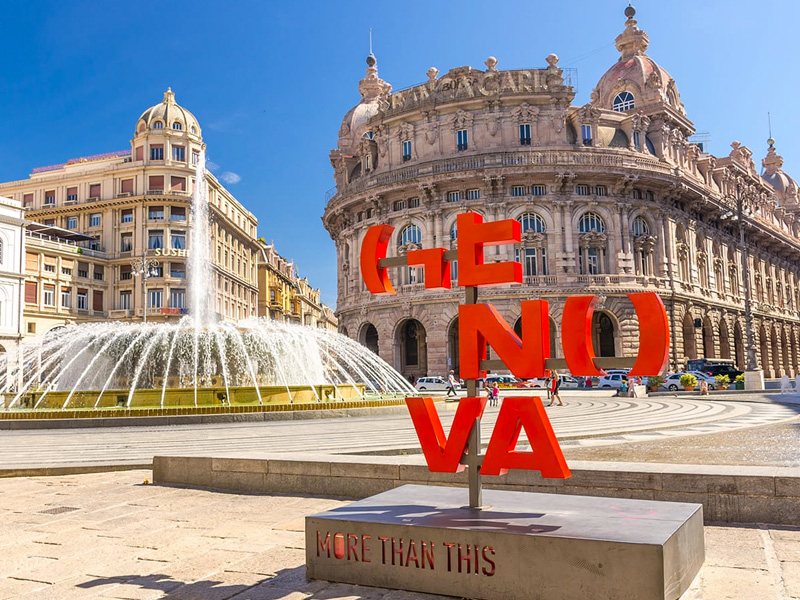 International
FIU also has international campuses located in Asia and Europe. The Wolfsonian-FIU Museum's regional facility is in located Nervi, Italy; the School of Architecture has facilities in Genoa, Italy for upper-division and graduate Architecture students; and the Florida International University Tianjin Center in China features a branch from the School of Hospitality & Tourism Management. FIU has also exchanged agreements with the American University in Dubai that allows FIU students to take a semester abroad in Dubai.
Indigenous Land Acknowledgement
We acknowledge that the territory now known as "South Florida" has been the traditional homeland of Native nations, including the Calusa, the Tequesta, and today the Miccosukee and the Seminole. We pay our respects to the traditional custodians of this land and their Elders, both past and present.