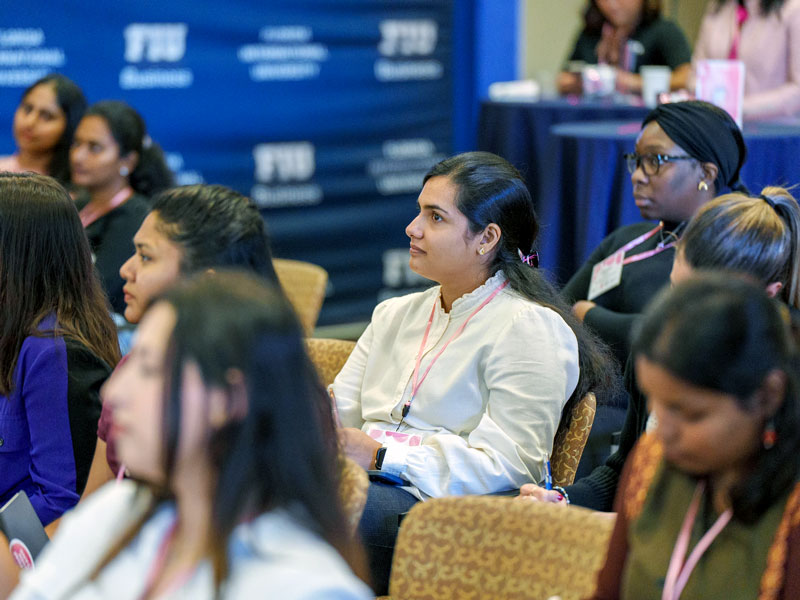 Learn Through Serving
Through projects that highlight the importance of sharing, community, and reciprocity, our Civic Engagement Initiative helps build closer ties between the campus community and the varied neighborhoods of Greater Miami. Collaborating with faculty and your fellow students, you'll put your business and managerial skills to work confronting community problems and challenges.
For example, the Volunteer Income Tax Assistance Program, a partnership with the Internal Revenue Service, local tax firms, and Miami-Dade County, helps low-income earners complete tax returns. The Miami Benefit Club connects students with local business professionals to work at Habitat for Humanity, with the city of Miami's Neighborhood Enhancement Teams, and elsewhere. Other opportunities include outreach to promising high-school students in low-income areas, preparing them for the path to higher education.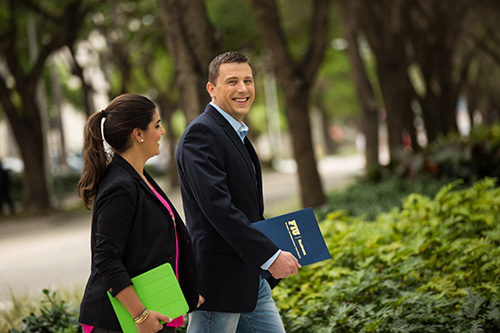 Take a Step to Leadership
These service opportunities aren't just offered as an aside. They're tied into our curriculum—in management, accounting, and real estate courses, and in a Service Learning course that is the only business school course in the country dedicated entirely to this subject.
The rewards—business, social, and academic—you'll reap from civic involvement will prepare you for leadership responsibilities throughout your career. The personal benefits are immeasurable.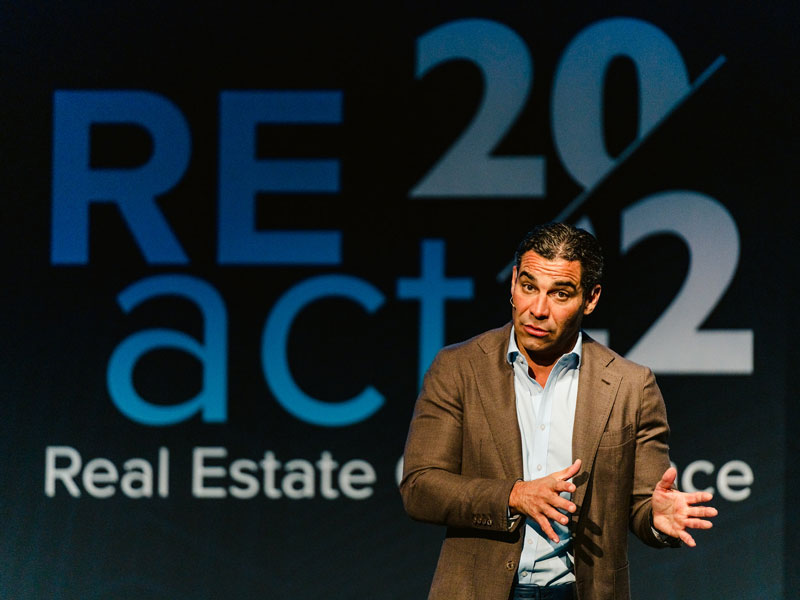 Sharing Expertise
The college engages in a number of projects and activities that help us ensure we are sharing our expertise and our resources with members of our community—both in South Florida and beyond.
In addition to our sponsorships of local business events, we actively initiate and coordinate various outreach efforts to connect our students, faculty and alumni with the community.
These include: