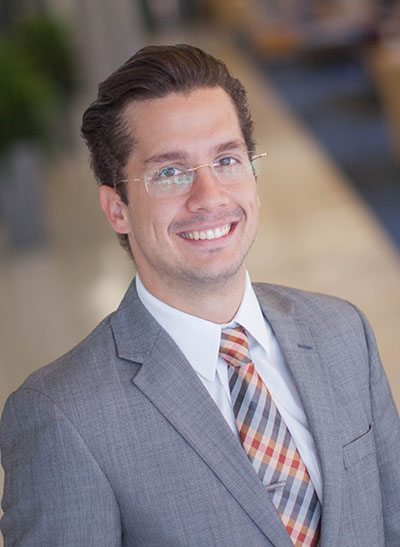 College of Business
Florida International University
Modesto A. Maidique Campus
11200 S.W. 8th St, RB 307B
Miami, FL 33199
Phone: (305) 348-5476
Email: gmosquer@fiu.edu
Gustavo Mosquera
Associate Teaching Professor, Department of Marketing & Logistics
College of Business
Florida International University
Modesto A. Maidique Campus
11200 S.W. 8th St, RB 307B
Miami, FL 33199
Phone: (305) 348-5476
Email: gmosquer@fiu.edu
---
Education
Master in International Business
Chapman Graduate School of Business, Florida International University, Miami, Florida
Areas of Expertise
Branding
Marketing Analytics
Social Media Marketing
Professional Activities
Gustavo A. Mosquera S was born and raised in the vibrant country of Venezuela. From his earliest days, Gustavo displayed a natural curiosity and an eagerness to learn. His parents, Gustavo Mosquera and Yvonne Sanchez, recognized his potential and encouraged his thirst for knowledge.


As Gustavo grew older, he pursued his education with unwavering determination. He enrolled in multiple universities across Venezuela, graduating from all of them, immersing himself in various subjects and disciplines such as business, accouonting, and marketing. Despite the challenges posed by the political environment in his country, Gustavo remained steadfast in his pursuit of education.


However, the circumstances in Venezuela took a toll on Gustavo's spirit, and he yearned for a brighter future and greater opportunities. With a heavy heart, he made the difficult decision to leave his beloved homeland behind and set his sights on the United States. After a three-hour flight, Gustavo landed on American soil, ready to embark on a new chapter of his life.


In the land of the free and opportunities, Gustavo's belief in the power of education and his insatiable curiosity led him to new horizons. He became the second of his four brothers to graduate from a foreign university, earning both a Master of Science in Marketing and a Master of International Business. In an interview with CNN, he passionately expressed his view that marketing is the perfect intersection of creativity and data, where analytics transform information into valuable insights that create, promote, and deliver value to customers.


Gustavo's curiosity knew no bounds, and he delved deep into the world of marketing analytics, digital marketing, and social media marketing. He recognized that in a world driven by data and information, intuition and experience were no longer sufficient. He thrived on acquiring knowledge that would enable him to make fact-based decisions and stay ahead in the ever-evolving marketing landscape.

Driven by his love for education and a desire to ignite curiosity in others, Gustavo embraced his role as a professor. Joining the esteemed faculty at Florida International University. Above all, Gustavo aimed to sow the seed of curiosity in his students, inspiring them to learn and encouraging them to embrace fact-based decision making in the field of marketing.


Throughout his years of experience at Florida International University, Gustavo has remained committed to delivering a high-quality academic experience, and led the American Marketing Association at FIU to be recognized as the best in the country. He takes pride in guiding culturally diverse students through their courses, and maximizing their learning potential. 


Gustavo Mosquera, an educator by heart, continues to inspire and empower the next generation of marketing professionals. Through his passion for education and marketing, he strives to make a lasting impact, instilling in his students the same love for learning and curiosity that has propelled him throughout his remarkable journey.
Courses Taught
E-Marketing
Introduction to Marketing
Marketing Analytics
Marketing Strategy
Social Media Marketing