While it may seem simple for some, the decision behind and the path before earning a "terminal degree" is almost as uncomplicated as the statistics courses required to earn one. Nevertheless, many students at one time or another contemplate first, "what is a terminal degree?" And second, "why on earth would I ever venture down that road?"
Those were the exact things he asked as a teenaged jock starry-eyed for collegiate athletics and sorority sweethearts. Fast forward 20 years and two master of science degrees later, to find him contemplating what tie to wear for the interview with George Marakas, director of doctoral programs at FIU Business. This screening was not going to be just an interview with any run of the mill academic; this revered mind lectured at the Naval Special Warfare College just five years prior when this interviewee still donned the Navy uniform.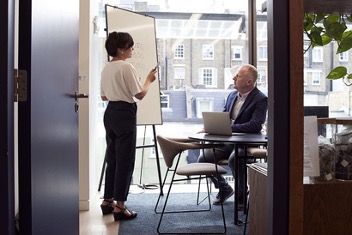 Eager with pride and bold confidence in his background, the brazen applicant engaged the conversation with poise. "Why the DBA?" That was easy, he thought. The choice is simple: the PhD program involves creating new theory, whereas, in a DBA program, one applies theory to business—something he had been doing the past five years of his military and federal healthcare career. Predominantly management and leadership theory, organizational management theory and organizational behavior are where he hosted his nucleus of business buzzwords. So, he settled back in his chair, took a deep breath, and observed the Pareto principle. The result is, well, soon to be a success.
So just what does a successful journey through a doctoral program earn the scholar? Besides deep-seated confidence in writing masterfully, submitting oral presentations with credible performance and authenticity, the realized achievement is that the student has completed what less than 1.4% of the population accomplish. Although its size has doubled in the past decade, the student now proudly sits among the approximate 4.5 million U.S. scholars having earned the terminal honors, rights and privileges to that degree appertaining.
Less belonging, and a few new resume skills, how truly has the academic benefited from their journey? Well, one tends to think an ability to apply theory construction and model-building skills to actual business practices is a suit worth wearing. Moreover, grasping the cutting-edge critical reasoning required to solve high-level business problems is a trait that is admired. Applying research to actual business practices with foresight and forethought makes one a sought-after consultant in nearly any industry. With obvious vertical advancement opportunities on the professional horizon for most—the benefits seem infinite. However, one still might ask, what can we do with a DBA?
Calling upon the many facets of study enveloped in the degree coursework, the ability to instruct at any level is a capable skill. Mastery of quantitative and qualitative research methods, surveys, experiments, data analysis, and multi-criteria analysis of judgments has evoked a global thinker's mind. We host a strong understanding of organizational functions from a macro perspective, emphasizing the evolution, structure, design, and processes of complex systems.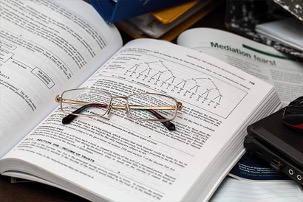 These skill sets fortify a sharp saw ready to cut through the complicated bureaucracies and hierarchical factions of national or corporate firms alike. Perhaps the one student so sorely missed by all, with his rigorous background in finance and keen understanding of international macroeconomic factors and their effects on businesses, would advise hedging in the midst of a bear market. Where some of us may wear a consultant's hat, others lean toward leading.
Education at this level prepares one for leadership ranks within the respective field of study. Contributing prose to global journals or international seminars, the scholar can share their skills and proficiency with other professionals advancing the field. Seemingly qualified for any position within their space, they have substantially exploited their career elasticity.
It truly is impossible to quantify the knowledge and skills gained … no, earned when pursuing the terminal degree. The ability to shape outcomes, forecast future earnings, problem-solve, team-build and communicate with a mind adept to human motivation, learning, development, and behavior are invaluable.
Descriptive
Correlational
Semi-experimental
Experimental
Review
Meta-analytic
These all once were mere terms to us. Now they are "weaponized" tools of our trade.
So when asked how he has benefited from DBA studies and the ultimate degree, he answers with this: We have shared laughs and tears, insightful and some shortsighted conversations, performed countless hours of literature review, and honed months of prose development; agreed to disagree, pondered in the theoretical, mastered the hypothetical, and found the statistically significant.