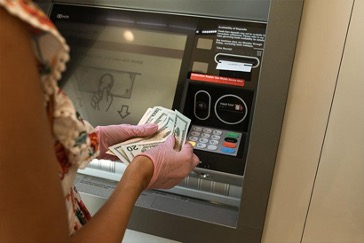 COVID-19 accelerated the decline of traditional brick and mortar retailers when non-essential retailers were forced to close in March 2020. These stores have been struggling for well over a decade as consumers moved away from in-store shopping to online. This has been in large part due to the increase in smartphone ownership by Americans, which is up to 81% (compared to 35% in 2011). Having access to smartphones allows almost anyone to shop from virtually anywhere – even compare prices in real-time when shoppers are at brick and mortar stores. 
Retailers have been battling many fronts over the past decade, and now, COVID-19 has forced them to face an even harsher reality – adapt to a new normal or risk losing their business entirely. So how will retailers (especially the traditional brick and mortar stores) bounce back? 
Here are some things that may change the face of retail in our new reality:
Safety Measures
Until shoppers feel comfortable out in public, retailers will be forced to ensure both shopper and employee safety by continuing the use of face coverings, social distancing, a limited number of shoppers in-store, sanitizer, no sampling/try-ons and plexiglass cashier areas. Over time, some of these safety measures may lessen (i.e., face coverings, no sampling/try-ons), while others may continue (i.e., social distancing and plexiglass areas). 
New Features of Retail
BOPIS and BOSS
Even though shoppers favor online shopping, many still enjoy the in-store experience due to the immediacy of the transaction. If you need something quickly, you can't get it through online shopping. That's the main window of opportunity for traditional brick and mortar retailers – immediacy. Most retailers now offer BOPIS (buy-online-pickup-in-store) and BOSS (buy-online-ship-to-store) to encourage their shoppers to stay within their retail brand. With this model, shoppers can browse online, find their selections, and go right to the store to pick up their item(s). There is no need to wait for the items to be delivered to their home or spend money unnecessarily on shipping costs. While many retailers have offered these options prior to COVID-19, they weren't used as much by consumers because home shipping was fairly quick and reliable. When the pandemic exploded, supply chains were taxed, and shipping was delayed nationwide – even by Amazon, which prioritized shipping essential items over non-essential items. This move finally gave shoppers a reason to use BOPIS since they could get their items quickly. Seeing how easy the process is will only strengthen the long-term use of BOPIS, thus giving a new edge to traditional retail.
Curbside Pickup
Consumers prefer convenience and ease, which is why online shopping has been soaring. The thought of driving to a store, finding parking, going inside, browsing, paying and leaving can be a daunting task for some. Until COVID-19, that was the process if you were going to buy something in-store. However, COVID-19 has changed that most likely forever with the launch of curbside pickup. Now shoppers can use BOPIS or BOSS. They arrive at the store, park in a designated space close to the store (eliminating the dreaded parking search), and go inside to retrieve their items or, in some cases, having store employees bring the items directly to their car (the preferred method). This "drive-thru" shopping concept, which has been used for decades by fast-food restaurants, will now become more mainstream in traditional retail.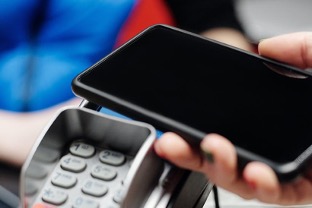 Contactless Shopping
Long before COVID-19, retailers had been experimenting with contactless shopping via kiosks and self-checkouts in stores since shoppers preferred to do things on their own versus having to speak with an employee. Self-checkouts were already quite popular in grocery stores but have increased in popularity at Walmart, Target, Costco and many others. Shoppers feel there are time savings by "doing it yourself," and now due to COVID-19, you don't have to stand in front of an employee who's touching all of your items. Retailers are also now using their apps to help shoppers get product information (reducing the handling of products), getting help from associates (when needed) and accepting payments through an app or tap method.
The In-Store Experience
Product Placement
Since consumers have the "get in and out quickly" mentality, retailers will likely reconfigure their stores to facilitate faster, more streamlined shopping trips. This is completely opposite from their pre--19 strategy, where stores were designed to encourage customers to go deeper into the store and spend time browsing. Stores will have the quick grab-and-go items at the main entrance making it easier for their shoppers, while the browsable items will move to the back of the store for those interested in a more leisurely shopping experience.
Smaller Stores
As online shopping continues to grow, traditional brick and mortar stores won't require as much space. Some retailers are turning parts of their stores into fulfillment centers catering to BOPIS.  Traditional brick and mortar stores won't need as much space in our new reality, and the smaller square footage will help cut costs to enhance their profitability.
Showrooms
COVID-19 has accelerated the need for retailers to shift to more experiential showrooms instead of traditional stores. Similar to IKEA, customers will get to see products in a space before purchase, and other retailers will begin to follow. This will help bridge the gap between the physical and online shopping experiences.
Consolidation
Despite their best efforts, retail stores are closing and will continue to close as retailers try to stay profitable. It is estimated that as many as 25,000 stores could close in 2020 due to the pandemic. We have already seen closures from Bath & Body Works, JCPenney, Nordstrom, Kay, Zales, Jared (Jewelers), Victoria's Secret and even Starbucks.

The Omnichannel Approach
To survive in the new reality, retailers will need to be everywhere the customer is, thus blending both traditional brick and mortar shopping with the convenience of online. Offering BOPIS, BOSS, curbside pickup, contactless shopping, and enhancing the in-store experience, retailers are positioning themselves to bounce back to a new reality after the pandemic.
A Shop Small/Shop Local Alternative
Shopping at large department stores located in traditional shopping malls has been on the decline for years. With the non-essential retail closings due to COVID-19 many shoppers have chosen to support their local, small (mom and pop) businesses in their neighborhoods once they reopened. These stores are generally quieter, easier to navigate and easier to maintain social distancing compared to a busy mall. Plus, shoppers can directly see how their individual sale can directly impact the survival of these small businesses compared to spending money in one of the many corporate giants nationwide.  
This might be the silver lining for these small businesses that have struggled to compete with the big box stores. However, for these small businesses to truly be successful in the new reality, they must incorporate an omnichannel strategy. They must have an active, updated website capable of accepting orders. They must launch the same strategies (BOPIS, curbside pickup, contactless shopping, etc.) that shoppers will now seek out, or the temporary advantage of buying small/local will disappear as life returns to our new reality.
In conclusion
Retailers will bounce back to a new reality after the pandemic because they have survived numerous changes over many decades. These new times have forced them to think outside the box to reimagine the in-store shopping experience in this new reality. In many ways, it will ultimately help them compete with online retailers who have taken market share away over the years.