An age-old question in higher education is whether it's worth earning a master's degree in your field, and still one of the most frequently asked questions to this day. Specialized programs like the Master of Science in Finance (MSF) at FIU Business offer numerous benefits for a variety of applicants, including
Recent bachelor's graduates,
Those in the industry looking for a career boost, and
Those interested in a career switch.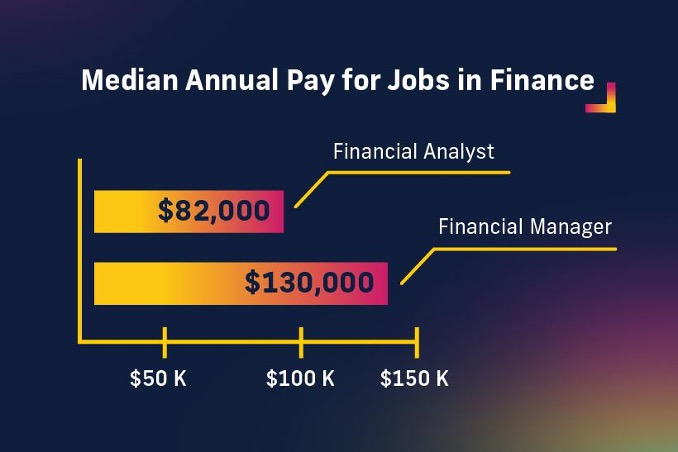 1. Jobs Are in Demand
Any job that deals with the creation, management and analysis of profits are among the most in-demand and lucrative careers. According to the Bureau of Labor Statistics, jobs for roles like financial analyst and financial manager are growing faster than the average. Their median annual pay—82,000 USD and 130,000 USD, respectively—aren't bad numbers either.
While there may be a growing demand in the industry, it still remains quite competitive. A master's degree offers a great way to get a foothold in finance and be a key player within any business. You can even explore different industries, finding a plethora of opportunities everywhere: hospitality, tech, healthcare, logistics, etc.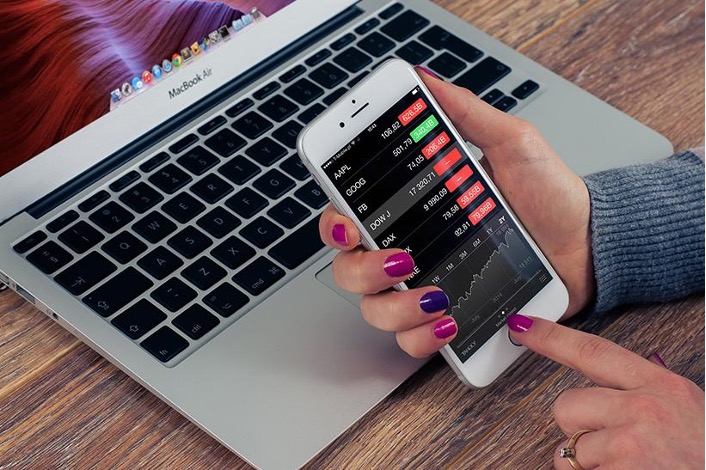 2. Hone Your Skills
Managing money means you need to have stellar analytical skills and market knowledge. A master's degree in finance provides a wealth of knowledge and expertise to help set you apart in such a competitive, global and in-demand job market. This includes in-depth knowledge in areas like:
Investments
Financial Analysis
Securities Analysis
Financial Markets and Institutions
Global Finance
Financial Strategy
Portfolio Management
Corporate Finance
Commercial Banking
Capital budgeting
Risk Management
Machine Learning
Big Data
Financial Innovations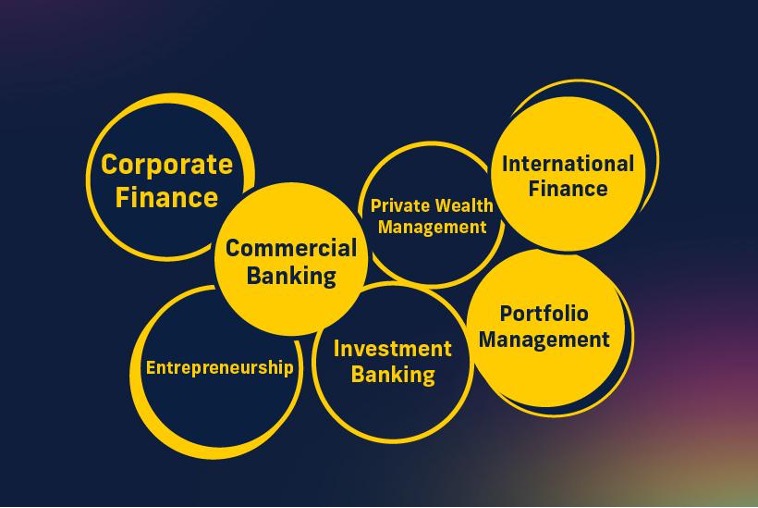 3. Expand your Professional Opportunities
Boosting your credentials and exposure to different financial elements makes you more qualified for a range of rewarding jobs. You'll qualify for roles within:
Corporate Finance
In corporate finance, you are a part of how corporations deal with funding sources, capital structuring, and investment decisions. You'll manage a company's accounts and capital, making critical investments and business decisions to generate profit for the company and maximizing value for shareholders. 
A financial department is central to any business's profitability and success, whether it's a large multinational company, small or family-owned. The highest position for those who pursue this route is chief financial officer (CFO).
Jobs include vice president of finance, controller, treasurer, internal audit director, tax director, risk management director, manager of finance, manager of corporate planning, financial analyst, analyst for financial planning, director of financial reporting, planning analyst, business analyst and others.
Commercial Banking
Those in commercial banking are who most businesses and individuals interact with on a daily basis. Commercial banks accept deposits, make loans, safeguard assets, and work with a variety of clients.
Jobs include credit analyst, loan officer, branch manager, trust officer, mortgage banker and others.
Investment Banking
Investment banking is a more competitive field and deals with creating capital for other companies, governments, and other entities. Investment banks handle large and often complex financial transactions, like sales of stocks and bonds or mergers and acquisitions.
Jobs include financial analyst, financial associate, financial advisor, risk and compliance officer, managing director and many others.
Private Wealth Management
Private wealth management and private banking are involved in managing finances for high net-worth individuals. It offers personalized service from efficient tax planning to advising on stock investments.
Jobs include relationship manager, client advisor, financial advisor, associate director, managing director and others.
Portfolio Management
As a portfolio manager, you manage a collection of investments, oversee performance and make decisions on the right mix based on changing market conditions.
International Finance
A graduate education is a great way to dive into global economics, international accounting, and learn international financial laws and regulations. You have the global market knowledge to find investment opportunities worldwide.
Jobs include account executive, analyst of international treasury, global financial analyst, foreign banking compliance officer, foreign currency investment advisor, international banking coordinator and others.
Entrepreneurship and Start-Ups
You'll learn financial and business techniques required to start your own business, work as a personal financial advisor or work with a start-up.
4. Best Preparation for Certifications
It's no secret that certifications in any industry distinguish professionals and gives them a competitive edge over those who don't have them. In finance, certifications like the Chartered Financial Analyst (CFA) and Certified Financial Planner (CFP) are highly sought-after.
While having a Master of Science in Finance degree is not a requirement for specific certifications, attending a master's program will definitely prepare you for the breadth and depth of some of these exams.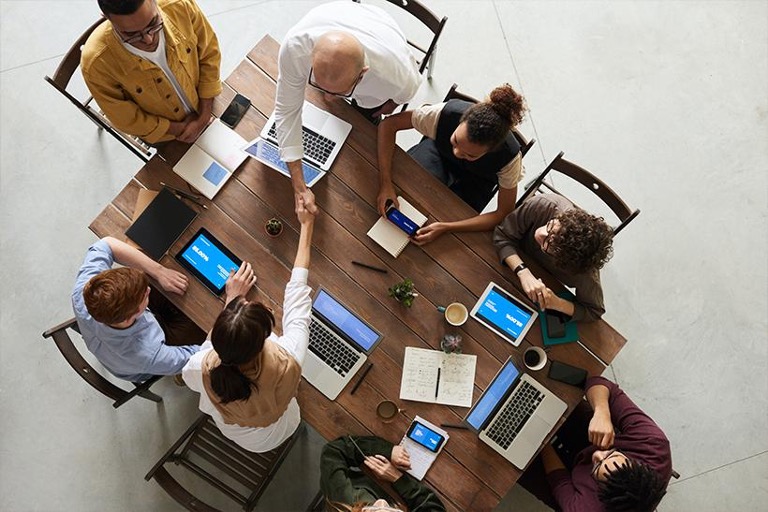 Building a Useful Network
One of the most important aspects of a master's program is the ability to meet other professionals from a variety of backgrounds, experience levels, and industries. You'll learn alongside them and from them.
Many times, students find their next professional opportunity in a classroom or at a school event. They find mentors and even mentees. The support system you build during the time of your program will last a lifetime.
Leveraging the Opportunities Available to You
Growing as a professional requires you to leverage all the opportunities available to you to boost your career. Business is an intensive and competitive field, and giving yourself the edge of a graduate education can help you stand out to employers.
The Master of Science in Finance program is a great opportunity to learn extensive finance knowledge and build a robust set of skills that will open doors for you that weren't available before.