The history of sports extends back to ancient times. Professional and casual sporting events have been an engaging entertainment medium for humans. As the world of competitive sports has become more fast-paced and competitive, sports teams have started to look for ways to boost their gains. Ambitious teams and players have begun to look for new strategic methods to take a defining lead over their opponents.
The escalating standards in sports have made more about small margins and timing. Today, it's all about making the most of the available resources and data to win in sports and life. Success on the field becomes a ladder for players and management to achieve long-term goals and triumphs.
In sports, profits and revenues are determined by success on the field. Athletes secure deals and higher salaries, and teams bring in more revenue from sales and sponsorships, all of which can be affected by results on the pitch. Data evaluation can help professional teams determine an athlete's performance, fitness, strength and weaknesses.
Sports organizations are looking for people who can work around numbers and data. The demand for strategy and insight people has reached a record high. The average annual sports statistical analyst salary is $81,621. The majority pay is between $52,500 to $106,000 per year. The numbers clearly suggest that there are countless opportunities for people who want to make it big in the industry. The reliance on data can be seen in all kinds of sports. Every leading sports entity makes decisions based on statistics and data from basketball to football.
A more conventional way in which various sports teams can use analytic data is to recognize fans' profiles through a CRM strategy. It's important to understand that the collected data needs to go beyond the basic demographic info like age or gender and expand into behavioral data like interactions, consumption patterns, interests, behaviors and reactions.
Data helps sports organizations convert their ideas into a practical approach. They can weigh the pros and cons, reinventing their on-field strategies. It offers players a competitive edge over their competitors. Teams can analyze the performances of other counterparts taking an attacking position against them. It's no surprise that data has become a priceless asset for companies and organizations. It permits them to manage their on-field and financial assets better. Technology today has empowered sports organizations like never before. The modern face of sports is about innovation and prompt implementation of ideas.
People with first-hand experiences of watching data and science-transforming sports are the perfect people to learn from. Let's explore the career path of a person who has been able to leverage technology to bring innovation and change to sports organizations.
A Glimpse into Rohn Malhotra's Life
With more than 15 years of experience as a founder and mentor to different startups, Rohn has been able to leave his impressions in multiple fields. Malhotra has been a speaker at more than 25 conferences and remains an integral part of various startup-centric events.
Starting his journey as a management consultant, he became the face of multiple successful startups. An entrepreneur at heart, Malhotra's first venture in 2009 was dedicated to personalized merchandising. Looking for new ways to revolutionize a traditional business, the venture raised multiple rounds of funding and became the largest merchandise company for schools & colleges in India. Him and his co-founders eventually exited the business having built a strong brand.
With a passion for innovation, he later cofounded SportsTechX in 2018. This Germany-based market intelligence company deals with everything related to innovation in sports. Rohn has been a die-hard sports enthusiast with his ideas dedicated to business. SportsTechX is a product that brings both passions together under one umbrella.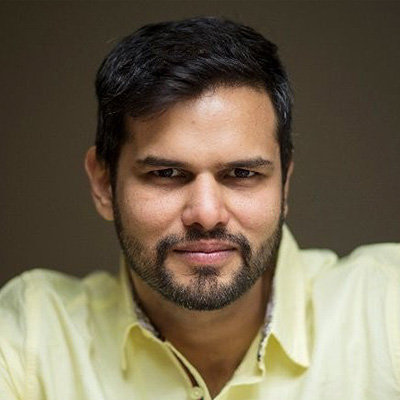 When you put together innovation, data, and money, wonders are meant to happen.
Insights from a SportsTech expert
Malhotra says, "When you put together innovation, data and money, wonders are meant to happen." His business experiences drove him to create an organization that brings a sense of novelty to sports. Today, the sports industry is one of the biggest industries in the world. There's money everywhere, with clubs, teams and athletes all investing billions in merchandising, brand value, transfers, acquisitions and skill.
The growing need for innovation and adaptability has empowered organizations to create an environment that can make the sports industry thrive. According to Malhotra, sports technology is the next big thing. Countries like India, Spain and the United States have realized the potential. They remain a leading force in bringing uniqueness to different sports. From the NBA to modern football, everything blooms with innovative ideas.
The importance of technology, money and data cannot be denied. Teams like Real Madrid have come together with universities to create tailored sports management programs that allow teams to collaborate. The MBA as a result of the partnership between Real Madrid Graduate School and Florida International University is proof. Malhotra's vision leaped when he came across the groundbreaking academic opportunity. His love for business and sports took a new turn allowing him to explore options like never before.
How Malhotra's Life Changed
In his own words, he chose the Real Madrid program due to the prestigious name and value that the club enjoys today. He believes Madrid, the city is a stage that welcomes you with open arms, paving the way to success. Malhotra's mantra is what drives him today. He says the key to ultimate success is working with data and finding real-time solutions. It is all about bringing business and innovation together to transform the sports industry's operations. Following analytics and numbers benefits you beyond sports. It plays a pivotal role in redefining sports and the business surrounding it.
Sports-centric products such as fantasy leagues and team merchandise are rising today. To create a new digital product or service, sports organizations need to start with a minimum value proposition based on data studies and broader analysis and insights about potential users. It can be pivotal for a sports team to target its fans, customers and potential strategic partners.
The partnership between Real Madrid Graduate School and Florida International University opens new doors of opportunities for data enthusiasts. This program aims to inspire students to opt for sports management as a thriving career. It's a medium that helps you explore and understand how you can impact the world of sports. Malhotra's journey is one example of the triumph people achieved learning from the best soccer club in the world — Real Madrid. Anyone willing to pursue a career in sports management can take a page out of Malhotra's book and understand how they can transform their professional lives.
If you are interested in advancing your education in sports management, we invite you to visit the FIU Real Madrid Graduate School MBA program page.