Of all the questions I receive from people seeking a terminal degree in business, the one focusing on the differences between the Doctor of Business Administration (DBA) and the PhD in Business Administration (PhD) is the most prevalent. Further, this inquiry comes as often from business faculty as from degree-seeking applicants. In this short discourse, I will compare the two terminal degrees from several perspectives to shed light on this fundamental question.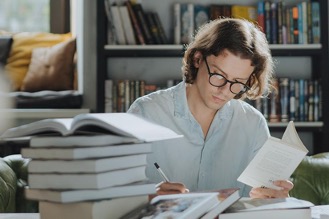 DBA History
Despite its increasing prevalence throughout the world, the DBA degree is still little known and understood in the United States. Further, the numbers of business PhD degree programs and graduates still dwarfs those of DBA programs. Interestingly, if we go back in time, this was not always the case.
While the PhD degree in business has been available in the United States since the early 1920s, the DBA degree was given its start at Harvard Business School in 1953. By 1960, the DBA became the de facto business doctorate at Harvard. Other U.S. universities followed Harvard's lead and by the early 1990s, the international adoption of the DBA degree was ubiquitous.
Despite its early popularity however, the DBA degree ultimately gave way to the PhD in business at many institutions to avoid confusion and to leverage the PhD's more scholarly-sounding connotation. In recent years, this condition has reversed and many reputable research institutions are offering both degrees in their Colleges of Business.
Degree Similarities
As with any comparison, it is often fruitful to begin identifying the similarities between the two degrees. To begin, both degrees are doctoral-level degrees and are considered terminal degrees in business. This means they both represent the highest academic achievement awarded in business administration. Additionally, both degree programs, when delivered through a top-level research institution present rigorous, research-focused curricula that develop an understanding of advanced research concepts and conduct such that the successful graduate can apply the best practices of scientific research toward the pursuit of advanced business knowledge.
Generally, both programs require a dissertation project (or its equivalent) toward the end of the course of study. Finally, both degree programs develop the skills associated with communicating scientifically conducted research findings within the field of business to the broader business community. Within the United States, both degrees are recognized as equivalent degrees by many significant research bodies including the National Science Foundation, and the U.S. Department of Education. Similar equivalent recognition can be found throughout the world.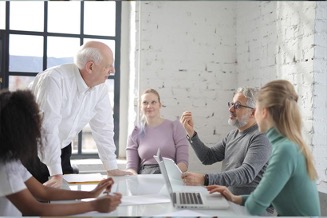 And yes, when you successfully complete either degree program, you can be officially addressed by the title "Doctor"!
Now that we have a basic understanding of the history and similarities of the two degrees, we can focus our attention on what makes them unique.
DBA versus PhD – So, what's the difference?
The DBA and PhD in business differ in four primary areas: research focus, candidate profile, method of delivery and cost.
Research Focus
The primary difference between the DBA and the PhD regarding research focus can be found in the type of knowledge conveyed and the type of research students are expected to perform.
The classical PhD focuses on theoretical research which involves the development of new theory and the refinement of existing theories relevant to business and human behavior. In this sense, it is considered a social science where we seek to better understand human behavior and the effects of a multitude of forces on business-related issues. The theoretical researcher is interested in description and understanding as it relates to social phenomena. Further, the PhD candidate is expected to develop an expertise and command of the knowledge directly related to his or her chosen field of concentration: management, finance, marketing, information systems and accounting. Through this expertise, the PhD graduate is expected to pursue a career as an academic scholar and to contribute to the body of knowledge within his or her chosen discipline.
In a DBA degree program, the research emphasis is on applied rather than theoretical research. In this, the applied researcher uses academic theory to drive a scientific inquiry into the nature and solution of an advanced business problem. Their focus is not on developing or extending theory but rather the application of it. The starting point for this type of research is generally the identification of a specific business problem from their personal business domain and experience. From this, a theoretical model of the problem can be developed such that a scientific investigation into its causes and solutions can be generated. Such business problems are generally considered relevant and timely by both scholars and practitioners alike.
In other words, both types of research use the same expertise in methods, tools and scientific approach but differ in their objectives.
Candidate Profiles
The PhD degree program is specifically intended to prepare successful graduates for a career as an academic scholar. Here, PhDs focus on conducting theoretical research, teaching at the college and university level and further developing their knowledge and research acumen along with their international reputation as an academic scholar. One of the primary activities throughout their career is the publishing of relevant research contributions in academic journals and books. In some fields, PhD graduates may become senior researchers in both the government and corporate sectors, but the majority remain in academia.
In contrast, a DBA graduate may follow a variety of career paths.  As the DBA graduate is most often a high-achieving and highly successful business practitioner, many graduates continue as working professionals within their companies with the intention of becoming decision leaders within both their work environment and broader field of expertise. In other instances, DBA graduates use the knowledge gained from their degree program to expand their field of influence as a consultant to a variety of companies and industries relevant to their experience and background. Still others use their degree to make a transition to an academic career path as a guest lecturer, adjunct faculty, or a tenure-track faculty member at a college or university. The knowledge they bring to the research arena and the classroom that comes from their accomplishments as a successful practitioner is often highly valued by both academic institutions and students alike.
Method of Delivery
The classic delivery of a PhD program can be thought of as an undivided attention to the development of a scholar. Typically, PhD programs are four to five year programs with the first years focused on the acquisition of all knowledge within their field of concentration and the remaining years focused on the development of a dissertation that makes a unique and material contribution to the body of knowledge within that discipline.
There is rarely an instance where a PhD program can be characterized as part-time. Most programs require students to compete for a limited number of slots and demand that no outside work be conducted during the program. Many pay a stipend to the student and provide tuition waivers. The student is expected to devote all time and attention toward becoming a scholar and entering a traditional academic research career. Everything else is assumed to take a back seat to this objective.
You can begin to see from the above description that access to the highest degree in business through this approach is limited to those who divorce themselves from all other life pursuits both during their training and following their graduation. As such, there are many people who could successfully perform at the doctoral level and aspire to scholarly activities that simply cannot avail themselves of the training and knowledge that comes with such a life pursuit. Obligations associated with a successful business career and a growing family simply prevent them from accessing the opportunity and achieving their desired outcome.
Enter the DBA degree!
Program delivery of the DBA generally does not require your undivided attention to all things scholarly and is intended to facilitate and accommodate work and family obligations while studying and completing the program. Programs of study are generally three years in length and classes are often delivered using a hybrid approach that leverages the advantages of rich telecommunication technologies, digital course shells and face-to-face interaction. Through this approach, many more qualified and deserving future scholars can benefit from the knowledge available to them and can bring that knowledge to bear in a much wider business context than the traditional PhD offers or affords.
Cost of Instruction
One final point of contrast between the two degrees is cost of instruction. Most PhD programs are fellowship-based and as such, the student is paid a stipend and is provided with all tuition costs borne by their university. In return, the typical PhD student works as a research or teaching assistant or a lab supervisor while studying. The DBA is just the opposite – DBA students pay the costs associated with obtaining the degree but are free to continue to manage and pursue their work and family obligations while completing their studies. Both types of degrees generally qualify for additional financial aid and many students in both types of programs take advantage of such financial help.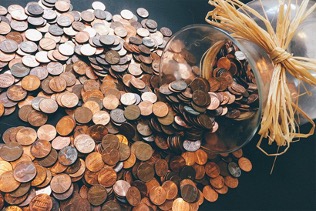 Summary
So, when viewed in the whole, the two degrees are intended to get the student to a level of scholarly understanding and pursuit but the differences allow for a much wider variety of students and a tailoring of the degree to a broader set of objectives and motivations. Regardless of which direction you choose, the degree is the vehicle to help you reach your stated goals.
Best of luck in your pursuit of the degree!