Trying to decide between a Doctorate of Business Administration (DBA) and a Master of Business Administration (MBA) degree can be both confusing and difficult. Many potential DBA candidates approach me with the question of which one is best for them. My answer is always the same – it depends – mostly on you.
To answer this question, we must understand that while the two degrees may seem similar, they are quite different. Just like the degree themselves, the candidates for the degrees are equally different. Understanding the differences is the key to making the correct choice.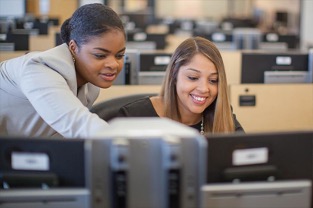 Differences Between the DBA and the MBA
Let's look at the basic characteristics of the two business administration degrees.
The MBA is a general management degree that focuses more on the practical side of advanced business concepts. Here, you will be exposed to – and develop – the necessary skills to identify and solve fundamental, business-related problems. The goal of the MBA degree presents the student with business knowledge and concepts that are deemed to be best practices throughout the business community. Through lectures, discussion, reading, and practical exercises, the MBA graduate develops an expertise in basic business concepts along with an advanced understanding of their application.
The DBA curriculum takes the business professional (and MBA graduate) to an entirely new rung on the knowledge and understanding ladder. Here is where students are trained to become business research scholars such that they become skilled at advancing our understanding of complex business problems through scientifically grounded research. Rather than focusing on how to generate and maximize profits, for example, the DBA student develops the tools and methods necessary to understand where those profits came from and how to identify and remove complex barriers to business growth, leadership and sharper strategic decision-making.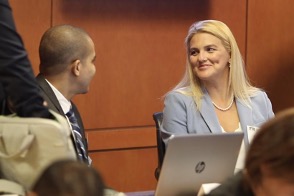 OK, Which One is for Me?
It really all comes down to your level of business experience and your personal career goals.
Both the DBA and the MBA are targeted at working business professionals who want to advance their understanding and continue to develop their business careers. The MBA, however, tends to be the better choice for those who perhaps want to start their own business and open new opportunities for themselves beyond those afforded to them by their employer. The MBA is not limited to this career path; however, many MBA graduates use the knowledge and prestige gained through their studies to advance to higher levels of responsibility within their organization.  Either way, the MBA unlocks opportunities for the successful graduate.
In contrast, the DBA degree is better suited for an already successful business professional who seeks to challenge herself to achieve personal success and development beyond her current business career. Most DBA candidates have already completed a post-baccalaureate degree, and it is not necessarily the case that this degree is an MBA.
An admissions officer once questioned me about how I determine that an applicant is qualified for a terminal degree in business without having an MBA degree. The candidate in question held a master's degree in music. I pointed out to the admissions officer that while the candidate did not have an MBA, he was the president of an international musical equipment manufacturer and likely did not achieve such levels of success without understanding the business concepts normally taught in an MBA program. Knowledge comes in many forms and from every direction.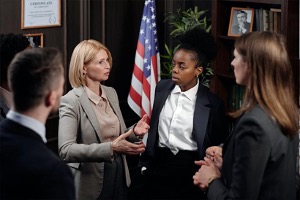 The DBA is the highest level of academic achievement in the business world.
It offers the opportunity not only to advance one's understanding of complex business relationships but a chance to create new knowledge and become a contributor to advanced thinking and concepts that will benefit all business endeavors. The successful DBA graduate becomes a practitioner-scholar who is equally skilled in applying existing business knowledge and creating new business knowledge and understanding. The MBA graduate becomes skilled in applying business theory and practices to complex business problems. The DBA graduate becomes skilled in developing new business theories and practices.
In short, the two degrees are different approaches to a goal. There is no right or wrong approach to selecting the best degree for you, but there are some simple guidelines.  If you have not yet completed a post-baccalaureate degree and you aspire to a leadership position in the business world, then the MBA is likely the best choice. If you have completed a master's degree and have a passion for learning and advanced thinking, then the DBA is likely the better choice. Both carry credibility amongst your peers, but each provides a set of opportunities that build upon your specific career goals. More to the point, both degrees create great potential for highly attractive salaries and career opportunities.
Best of luck in your pursuit of the degree!