In my role as director of doctoral programs, I interview literally hundreds of highly successful professionals who desire to pursue their Doctorate in Business Administration (DBA) degree. Their life and professional accomplishments are truly impressive and often border on herculean. I always find an opportunity to ask them this question: "With all of your impressive accomplishments throughout your career, why on earth would you want to torture yourself by going back to school for a doctoral degree?" The most predominant answer is, "I always wanted to do this, and now I have the opportunity." An answer that runs a close second, and is the topic of this discussion, is "I want to transition into a career in academics, and I see the DBA as a path toward achieving that."
Indeed, it can be!
There is no question that the PhD is still the de facto standard for being considered a candidate for a tenure-track academic position at a research university. The level of in-depth specialization associated with PhD graduates is often cited as a reason behind this preference. Increasingly, however, an argument in contrast to this position focuses on the typical PhD graduate's dearth of significant managerial experience and lack of insight into important problems facing the applied community. If the goal is to become a theoretical scholar, then the PhD is clearly the vehicle. If, however, the goal is to have a career in academia as a change-maker in both the classroom and the literature, the DBA degree provides a unique opportunity.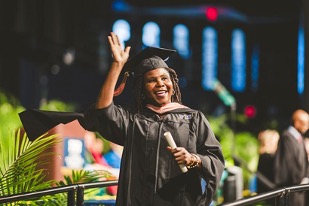 The training provided to DBA students from top research universities certainly positions the candidate for a successful career in academia. But the real value and attraction comes from the combination of rigorous scholarly training merged with real business experience that is embodied in a DBA graduate. Here is where the practicality of the business community can be fused with the rigorous approach to problem-solving so necessary for tomorrow's business leaders. As with any career path, however, there are some things to consider before taking the plunge.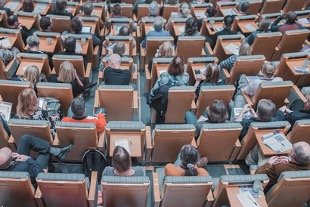 Where Did You Get Your Degree?
The answer to this question is far from trivial and should be an essential part of considering a DBA program as a vehicle for a career change. Just like any other product or service, there are good ones and bad ones, and knowing what to look for can make all the difference to your future.
Without question, the reputation of the DBA degree-granting institution serves to frame and influence how the academic community looks at you. There are programs of study at institutions granting the DBA degree that are better characterized as an "MBA on steroids" than as a true doctoral experience. The former will get you the degree to hang on your wall and show your family, friends, and associates. The latter will get you a job in academia.
The gold standard for classifying research universities in the United States is the Carnegie R1 classification. There are around 130 institutions that hold this designation and are classified as doctoral-granting universities with very high research activity. To reach this rarified air, the R1 universities must award at least 20 research doctoral degrees each year and have at least $5 million in total research expenditures. A DBA degree achieved from an R1 university is viewed as equivalent to a PhD degree by most high-quality institutions throughout the world and is a significant step toward a faculty position.
Equally, the gold standard for accreditation of business schools is the Association to Advance Collegiate Schools of Business (AACSB). This accreditation is the most rigorous and conveys the message that this business school is amongst the highest quality of business education providers in the marketplace.
Finally, when assessing the available DBA programs, take time to check if they are a member of the Executive Doctorate in Business Administration Council (EDBAC). While there are currently no independent rankings of DBA degree programs by credible organizations like you find with MBA programs, membership in EDBAC suggests that the DBA program has been vetted by a group of qualified members of the DBA community and has established a baseline of quality and rigor in their curriculum.
So, if you are truly serious about transitioning to a career in academia, getting your DBA education and degree from an R1-designated university and an AACSB-accredited business school is the first step. This will assure you of a great education and the best possible start to your career as a member of the academy.
The Academy Needs You
Very few, if any, universities will tell you they have all the qualified faculty they need. Faculty change jobs, new program opportunities emerge, enrollments increase and a constant and voracious appetite for qualified faculty is the result.
Many turn to part-time or adjunct instructors, who do not generally need to hold doctorates, to cope with this shortage and manage their teaching needs. Despite this approach, top business schools still need to hire a certain percentage of doctoral-qualified faculty to meet accreditation standards. A top-quality DBA degree meets this need and brings the practitioner-scholar into both the teaching and research worlds of academia.
Is That It?
Earning the DBA degree is certainly a big step toward transitioning to an academic career, but there are several milestones along the way that deserve your attention.
You may have this uncontrollable desire to get into the classroom and transfer your wealth of knowledge to the youth of America. If so, the best way to confirm that you truly have a passion for teaching is to go teach. If you hold a master's-level degree, you can find a variety of teaching opportunities at universities and community colleges alike. Serving as an adjunct faculty member and teaching one or two sections of an undergraduate course in your field of expertise will provide you with a low-risk experience and may serve to make your fire even brighter or to extinguish it entirely. Either way, now you know.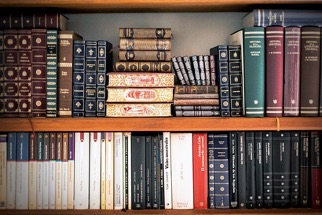 This type of experience will also give you the opportunity to gain a basic understanding of the academic career responsibilities that you will be expected to maintain. Serving as an adjunct gives you access to the full-time faculty, and most are happy to give you advice about the academic life.
You should also consider exactly what you mean when you say you want a career in academia. There are a variety of paths to consider, such as tenure-track, non-tenure-track, clinical professor, teaching and research. Each position carries certain requirements and obligations that you may or may not want to perform. Having a clear idea of your career path is always better than playing it by ear and will help guide your thinking regarding your degree.
Above all, find yourself a mentor and develop a strong relationship to help you navigate the adventure. Most reputable DBA degree programs spend significant time and resources making sure you have access to strong mentors. These types of relationships are highly rewarding and tend to last a lifetime.
Summary
There are no guarantees in life and transitioning to an academic career via a DBA degree is not without risk. That said, the reward is great, and the opportunities are increasing every day. Combine the wealth of knowledge gained from your business successes with a high-quality doctoral education, and you become a valuable resource to universities and colleges that they desperately need.
Best of luck in your pursuit of the degree!