Learning about new career opportunities or vacant roles is already a feat in it of itself. The next daunting task is having to stand out in a sea of hundreds of identical-looking resumes from other students and professionals.
Networking has always been a crucial part of career development, no matter what industry you're in or what skill sets you've acquired. It is a tried and true way of standing out amongst others.
This type of self-marketing is vital in the financial services industry. The financial sector is filled with brilliant talent, making it a highly competitive job market that goes beyond skills. Sometimes, it really isn't what you know; it's who you know. 
Networking helps you establish relationships with other professionals and build a foundation of contacts to help you throughout your entire career. It's a great way to plan long-term. Who knows what opportunities you'll find down the road?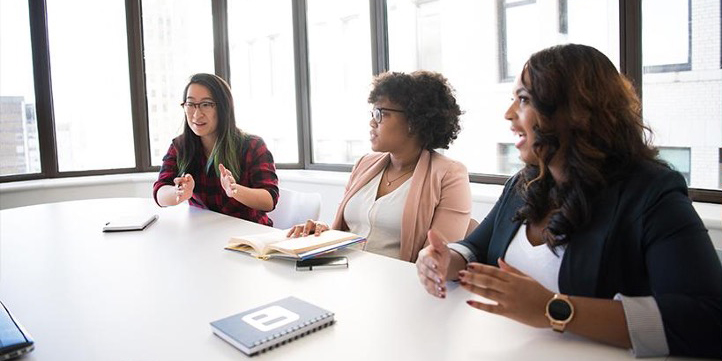 Building a strong professional network can:
Help you discover new career opportunities
Offer valuable career or business advice
Be a great source of industry insights, trends, and forthcoming developments
Offer technical knowledge
Be great moral support
Whether you're just starting out or working on climbing the ladder, here are some of the best ways to leverage networking in the finance industry.
1. Attend graduate school events.
For those earning their Master of Science in Finance (MSF) degree, or a similar degree, you should be leveraging the free services provided to you by your business school.
A reputable business school should be equipped with career placement teams whose sole purpose is to get you connected and prepared to tackle new career opportunities. Whether it's workshops on resume writing, salary negotiation, etc., attend these events and meet the staff. They are an invaluable resource because they have personal connections with companies in your community. 
A good business school will also offer industry events that allow you to network with community members. These events tend to be educational and an easy-going environment that makes it ideal to meet other professionals. 
Resources for FIU MSF students:
2. Join organizations.
This is one of the most essential networking steps you can take. The number of people and resources available to you once you join an organization or an association is almost criminal not to take advantage of. 
Not only will you learn, stay up to date on trends, you will also meet other professionals who may become your peers or mentors.
Resources:
3. Attend industry events.
Now that you've joined organizations, get active and attend events, workshops, or webinars of your interest. The more active you are, the more people you will meet and build relationships with.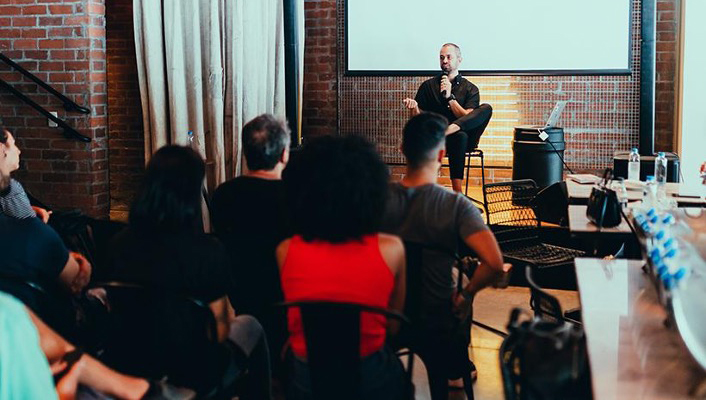 4. Attend events for other industries, including entrepreneurship.
Finance touches every industry. Attending a variety of events is a great way to expose yourself to potential clients, employers or simply explore a different side of the business community. Cultivating relationships with entrepreneurs in your city could also be a valuable avenue.
5. Optimize social media.
We are in a digital age. Being online and connecting with friends and family is great, but having an online business presence can be a game-changer. Select the platforms that work best to showcase your skills and personal brand.
LinkedIn is the leading player when it comes to this. It's an easy way of literally "connecting" with anyone you are interested in knowing. It helps you stay up to date on events and participate in the conversations happening online surrounding your industry.
6. Get involved in the community/volunteer.
You can use your knowledge and skills for more than just your job. They can be put to good use in your community or city. Find organizations that need volunteers.
You will not only make a positive impact and connect with your community leaders, but also gain some valuable experience and build a good reputation.
7. Leverage personal relationships.
Sometimes, we don't have to look far to network. Try to leverage personal relationships, including family and friends. Does anyone you know work for a company you might be interested in? Oftentimes, you can secure a job or interview through your own personal connections. If not, they could surely put you in contact with the right people.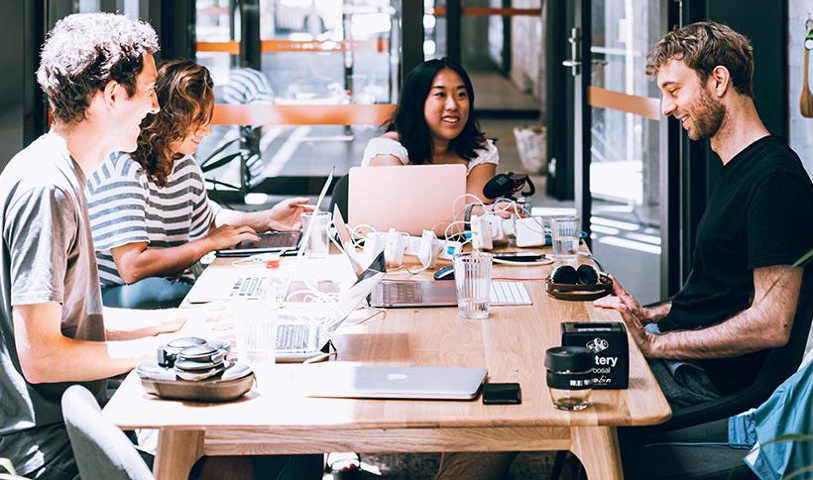 Tips for Great Networking
Make genuine connections – show interest in people.
There's nothing worse than when you sense someone is using you for personal gain. Networking doesn't work unless you make genuine connections with others. Show an interest in what they do, actively listen, ask for advice and support them as well – whether it's in person or online.
Networking is a great learning experience. Ask questions about others' career journeys, their work, their employers, their schools, their organizations, etc. You'll quickly learn about different industry roles and if they're for you just by simply asking questions.
Do not be passive – participate.
A famous film director once said "80% of success is just showing up," but the other 20% separates the spectators from the leaders. Networking events, workshops, webinars – they don't work if you don't put in the work. Engage:
Talk to people
Ask them about themselves
Be prepared to share what it is you do
Collect contact information
Ask them to connect on LinkedIn
Send follow up emails
Ask for more resources, for meetings, or even to just grab a cup of coffee.
Be aware of being passive on social media, as well. You've connected with a bunch of professionals in your community. Now what?
Read articles
Write articles
Comment
Share things with your network
If you simply connect and never engage, you will be forgotten.
Allocate time to it every week.
It's easy to put off things for career development or feel like it's too great of a task to tackle. If you allocate about an hour a week to dedicate to this, you'll look back and see a tremendous amount of progress. Whether it's spending some time researching some events to attend or hopping on LinkedIn and engaging in a post. Taking small steps every week will add up.
Networking doesn't always have to occur in a professional setting. You could quickly meet people in your community. You'd be surprised at who you meet at the store, the bank or even church.
Attend social activities in your community, spark up a conversation and tell people what you do for a living. You never know who you might run into!