After completing an undergraduate degree, students often decide to continue advancing their education with a graduate degree to enhance their resumes and gain advanced skills they can apply to future jobs. This decision alone is enough to take most students out of their comfort zone. Choosing to study abroad adds another level of excitement —  it is an experience that offers impressive personal and professional growth. 
The application and admission process into a U.S. university may sound complicated, but it is a relatively simple process. Moreover, there are institutions with a lot of experience admitting international students, Florida International University (FIU) being one of them.
There are many aspects to consider when deciding to earn a master's degree outside of your country of origin. To help you better understand the process, we have compiled the most common concerns international students have when planning to study in the United States.
Start your research early.
There is a wide variety of options for international students who want to earn their graduate degree in the U.S. — from MBAs, general business degrees to specialized masters, which focus on a specific area of study.
Do your research and start looking at the type of jobs you are considering after you graduate. Ask yourself, where do you want to direct your career? You shouldn't pick a degree just because of the title; pick a degree that will help you get from where you are now to where you want to be in 5, 10, 15 years.
Find different programs, find alumni, find a job description for something you are interested in and take the steps backward.
Start this research process early; you want to identify potential issues as soon as possible, like embassies being temporarily closed or delays in visa processing times, or even how long it will take to make travel arrangements.
Pay attention to universities' application requirements.
Most schools require a bachelor's degree or the comparable for entry into a master's level program. You may also need to provide a translation or evaluation of your credentials. They will likely also require that you have English proficiency if you studied in a country whose language is not English. The accepted minimum test score and exam providers vary by school. For example, FIU takes the TOEFL and the IELTS, among many other test options for English proficiency. The GRE or GMAT Exam may be required, and some schools may have waiver opportunities. You will need to research this in advance to see if you will need to take either of these exams. Schools will also want to see a resume, which details your employment experience and your internships. Most programs will require an essay; some may even have a specific topic they want you to write about. Every school and program may have different requirements for what they look for in each of these components, so be sure you are checking the requirements carefully.
Identify the city where you want to live and study
There are so many attractive cities in the U.S., and each has something different to offer. The choice depends on what kind of exploration you want to do personally, professionally, and academically. 
For example, FIU is located in Miami, Florida, one of the most diverse and colorful cities in the United States. It attracts millions of tourists every year and is considered the "Wall Street South" with the largest concentration of domestic and international banks on the East Coast south of New York City. Some smaller cities may have something different to offer if you like a slower-paced and relaxed environment. You'll also want to factor in the costs of traveling for vacations or seeing family. Smaller towns are usually further from main transportation hubs, so it will likely cost you more to travel, in terms of both time and money. However, the cost of housing and living could be lower.
Settling down in a big and diverse city could provide a smoother transition with less culture shock. You will need to consider all of these factors to determine what is best for you.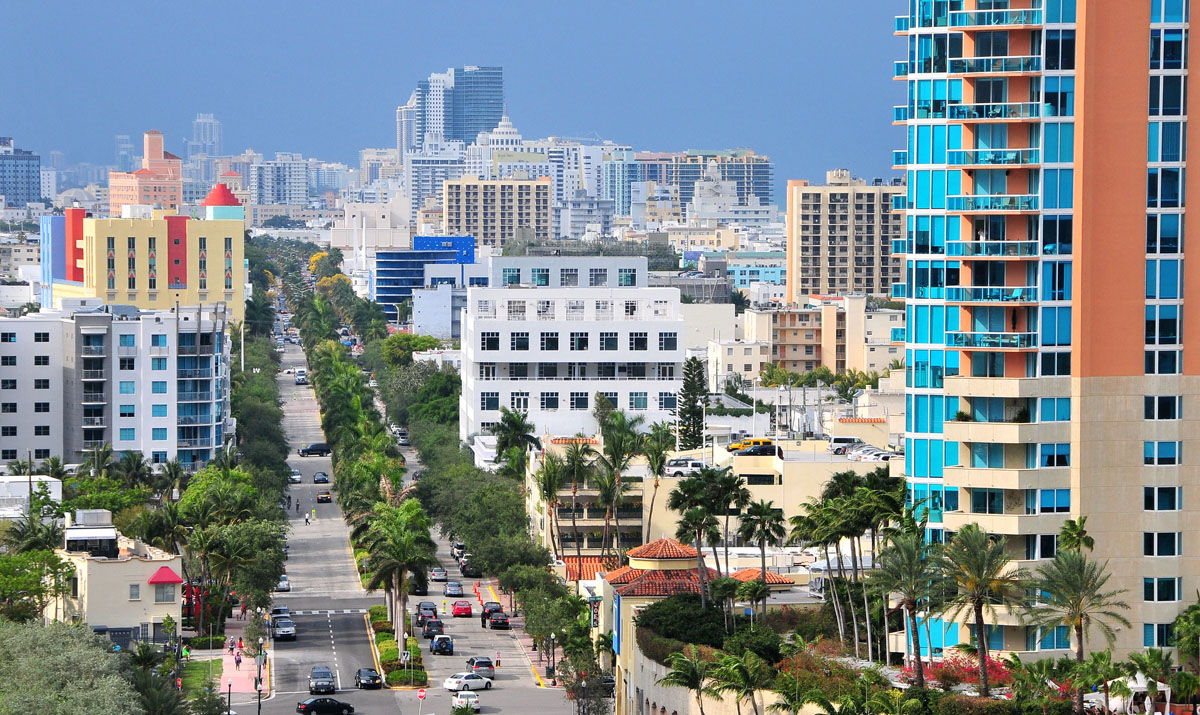 Research about the funding option to pay for school
Students' options for funding are very diverse and depend on the institution that you are planning to study at. At FIU, for example, each of our graduate-level programs has its own unique funding options. We do have a website that will lead you to all the individual scholarship options for each graduate program. And we do encourage all our students, both domestic and international, to apply. Some countries offer student loans for education purposes, which must be paid back. There may also be scholarship opportunities through your current employer. These opportunities both require more research on your part.
Internships or job opportunities after graduation
By enrolling in an in-person program in a U.S. higher education institution, you will most likely qualify for OPT -- optional practical training. This program provides graduates with a one-year work permit in the United States. If your graduate program is STEM-designated, then you are eligible for the STEM extension, which allows the work permit to be extended up to three years. To take advantage of this opportunity, you do need to find gainful employment within a certain time after graduation. Most universities might not be able to guarantee direct placement, but after you graduate from your program, they should offer career services to find various opportunities that you can apply for. Most international students at FIU do go on to pursue this OPT to supplement their education. FIU also offers an office of Business Career Management that works directly with our students from the beginning of their studies to prepare them for a career in the United States.
If your program of interest has an internship opportunity built into the curriculum, you can apply for CPT (curricular practical training). CPT is part of your academic studies, and it does count as part of the one year of OPT that you would earn for most programs or the extended OPT that you would get for the STEM programs. It is important to remember that the work permit time starts to count from the first day you begin any gainful employment.
Steps in the application process
Start collecting all the required documents and prepare anything that you may need to get from another party, whether this is a copy of your passport or bank statements. Talk to your professors or mentors to let them know that you are applying to a study abroad program and that you might need their recommendation letter. Find out the process to request your transcripts or academic records from your schools. Schedule any exams you may need to take, like the TOEFL or GMAT. Each of these pieces may take time to acquire, so it is good to make a list and start collecting everything to prepare your file in advance.
Once you have all of that, it is time to start completing your applications. Find out the deadlines and dates, and make sure that you are submitting everything on time. Many schools have early deadlines for the fall intake, usually around February, some schools have them later around March, and others have them mid-year, around May and June. This is where your research comes in; you will need to make sure that you note the deadlines for each school since this may vary, and you don't want to miss this date.
Double-check that you are submitting your application with an email that is active. You do not want to miss an email or communication because it went to your junk mail. Once you have applied, make sure you follow up. If you have not heard from your institutions in a while, reach out to their coordinators or recruiter or whoever you've been talking to at that school.
FIU's College of Business has a rolling admission deadline. So, we do have a very long application and admission period for each of our academic terms. Once we receive all of a student's documentation, it goes through a rigorous review process through our admissions team to evaluate the applicant's credentials. Then the file is sent to our admission committee for their consideration. The time this process could take varies by institution. For example, at FIU, international students' applications are typically reviewed within a few weeks from the time we receive the last pending document.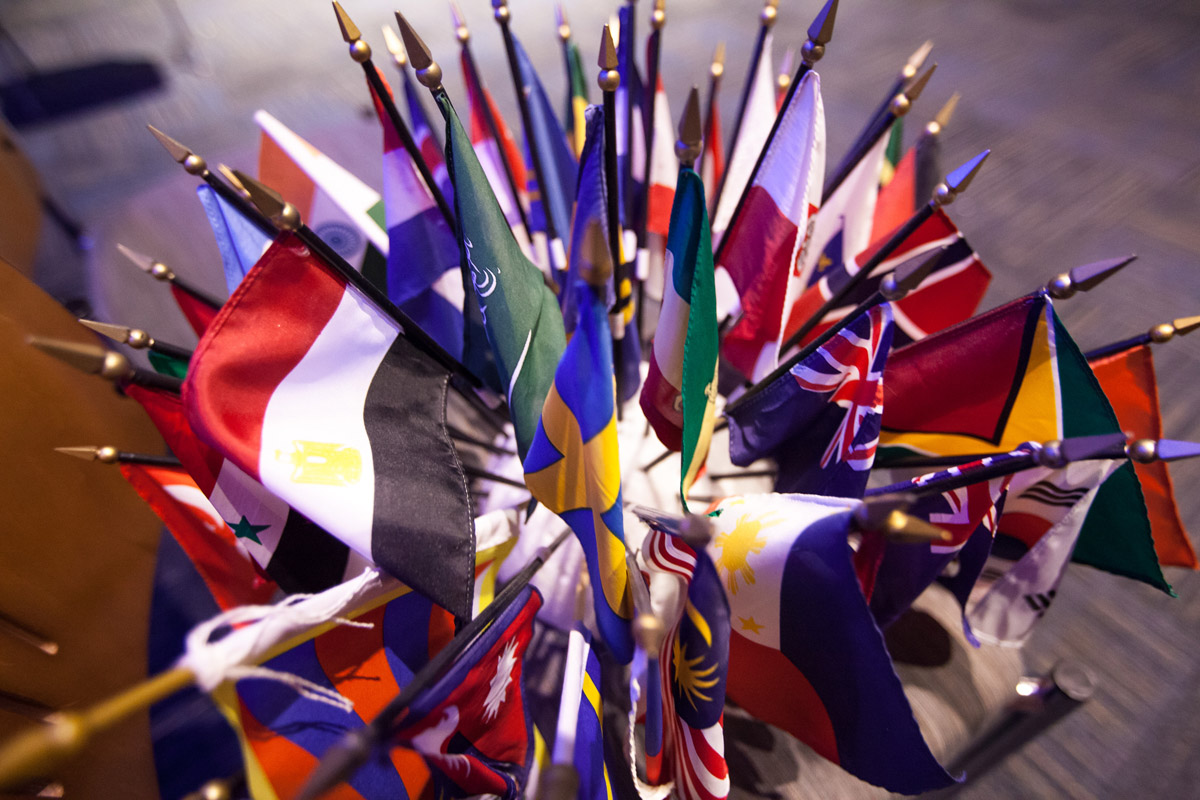 Housing for International Students
Once you have been admitted, the fun steps start: finding housing and figuring out what your finances will look like within the city you are going to study in.
You can do a little bit of research to find out if your institution has on-campus housing, off-campus housing, or what you are going to be more comfortable with. Ask yourself if you want to live in a dorm room or an independent apartment. You can ask for more info about this topic to your enrollment advisor or visit the university's website.
If you have read to this point, you should have enough information to take the next step toward your international student experience. Let the adventure begin!
Valuable link for international students: