Logistics and supply chain management plays a considerable role in the global economy. Some consider it the make-it or break-it point of any business.
Depending on the size of a company, there are a variety of significant positions that work together for the successful implementation of a supply chain.
The benefit of pursuing a Master of Science in Logistics and Supply Chain Management (MSLSCM), is getting familiar with the responsibilities of these roles, learning to master the analytical skills needed, getting hands-on experience with a wide range of logistics technology, and developing essential market knowledge.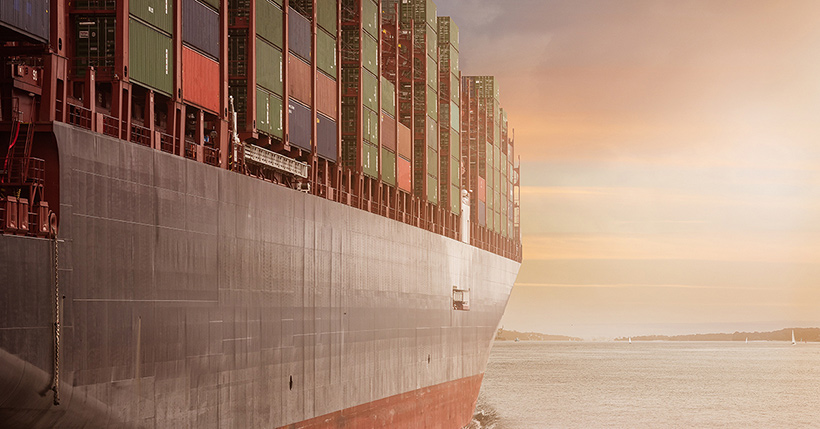 Here are just some of the roles an MSLSCM can prepare you for:
Logistics Analyst or Manager
Logistics analysts work to create a more productive, cost-efficient, and profitable business in terms of streamlining product warehousing, transportation, and distribution.
Logistic analysts are vital employees in all industries and play a key role in major corporations to small businesses. Extensive knowledge of logistics and production planning concepts is needed. They'll also need experience in databases, statistical applications, data mining, analysis, and reporting.
Logistics Managers play more of a supervisory role managing employees, working with analysts to implement all the changes and optimizations, creating reports and maintaining vendor relationships.
Supply Chain Analyst or Manager
Supply chain analysts examine the entire process from raw materials to the final product that reaches the customer. Their goal is to optimize the system to be efficient and cost-effective. Supply chain managers can oversee everything from manufacturing, packaging, inventory, and delivery.
Vital to a company's success, supply chain experts have knowledge in data analysis, reporting, inventory planning, warehouse management, the ability to handle a budget, and often solve complex problems.
In the supply chain manager role, you will also be involved in cross-functional collaboration within an organization to streamline processes.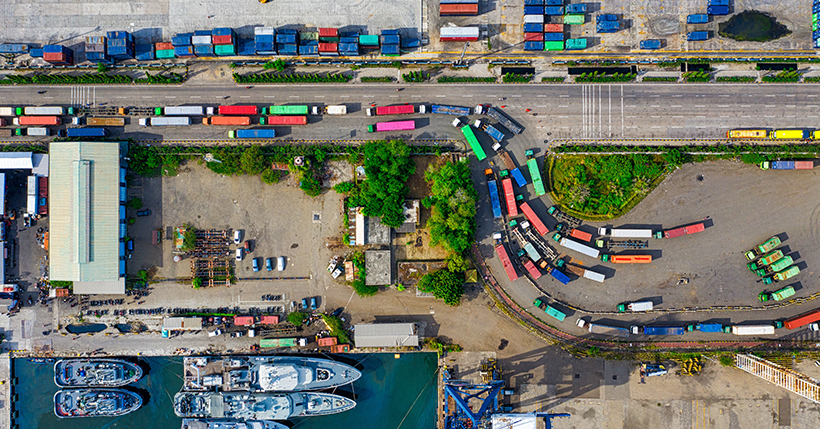 Fleet Manager
Fleet managers are logistics specialists in the transportation industry. They play the vital role of overseeing a company's transportation operations, whether they're transporting people or products. 
Their vast responsibilities include managing vehicles and their drivers, arranging schedules and deliveries, ensuring routine maintenance, negotiating with suppliers and analyzing the entire transportation operation effectiveness and cost-efficiency.
They work closely with other departments to support the company's missions and goals, finding ways to cut costs and maximize profits while complying with all transportation laws and regulations. 
Warehouse Operations Manager
Any company that must store and distribute products knows how important a high-functioning warehouse is. A warehouse operations manager oversees all activities in that facility, including supervising employees, developing product movement and storage systems to help improve operations, and accounting for every product coming in and out of the warehouse.
They develop and enforce all policies and procedures for warehouse activities and keep detailed records of inventory.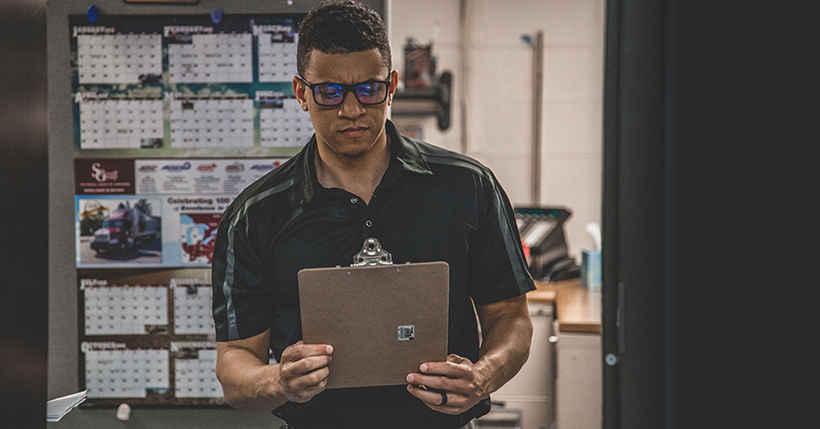 Storage and Distribution Manager
Storage and distribution managers work in warehouses or distribution centers. In this role, they focus on the storage and distribution operations within an organization.
This role supervises the receiving, storing, and shipping of products or materials in a safe, timely and cost-efficient manner. They use sales information to forecast warehouse volume changes or transportation requirements. Managing all shipping-related documentation also falls under this role.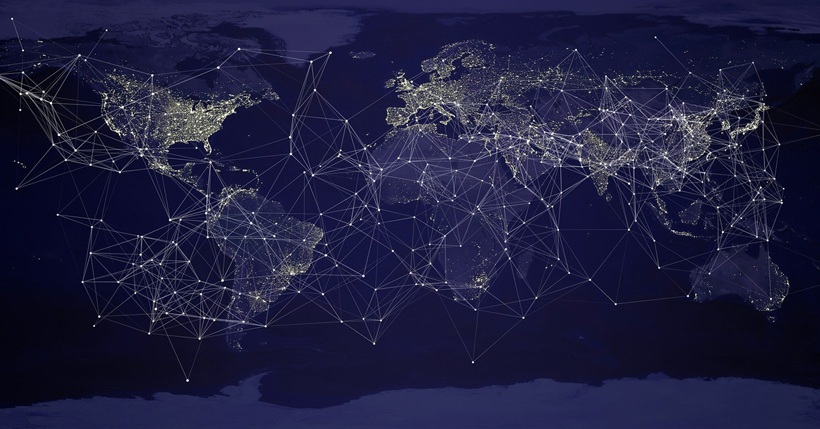 Global Logistics Manager
A global logistics manager has similar responsibilities as a regular logistics manager just on an international scale. Their operations go beyond borders into different countries and continents, moving and managing operations and products all around the world.
Often the lead of several regional logistic and supply chain teams, global managers require extensive knowledge in trade compliance, customs, all transportation modes (rail, air, sea), controlling costs of delivering and storing products in foreign places and negotiating contracts.
Procurement Manager
Procurement managers research, evaluate, and buy products, materials or services for companies. This could be to either resell to customers or to use in their own everyday operations.
They're great negotiators as they work to create deals to buy large quantities of products. They work with suppliers and develop purchasing strategies that meet the company's budgetary and other operational requirements, working closely with the finance team.
Facilities Manager
Facilities managers are responsible for the security, maintenance, and services of facilities to ensure that they meet the needs of the organization and their employees.
Services can include security, parking, cleaning, catering and technology. They also supervise the staff that works in cleaning, maintenance, grounds, and security. 
They allocate and manage space between buildings and ensure that facilities meet government regulations and environmental, health and security standards.
Facilities managers are generally responsible for ensuring everything to do with the physical infrastructure of the business is running as it should, as well as identifying areas for greater efficiency and cost-savings.
Vice President of Logistics and Supply Chain Management
Vice presidents (VPs) of Logistics and Supply Chain Management are responsible for overseeing all the aspects of the logistics and supply chain processes in their company.
These VPs oversee procurement, logistics, operations, planning and scheduling, and inventory management. They supervise and support their departments to help achieve the goals that they have established. They also collaborate with the executive team to meet the overall company goals. 
They have a vast list of roles and responsibilities, but ultimately, they must analyze business data and make the key decisions. They report their progress to the other executives, the president, and the CEO.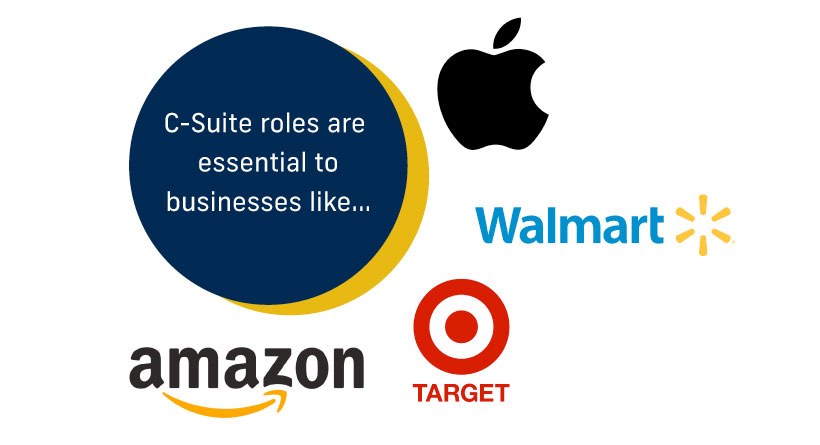 C-suite roles: Chief Operating Officer, Chief Supply Chain Officer, Chief Logistics Officer, Chief Executive Officer
There are companies that need logistics and supply chain experts on their c-level executive teams. These companies include Target, Amazon, Walmart, FedEx, The Walt Disney Company, Bacardi, Apple, Nike and many others.
Over the years, we have seen how crucial great logistics supply chain management is for a company's success. In today's global economy, the supply chain is central to business models and represents the ultimate source of competitive advantage.
This has led several prominent companies to have professionals with supply chain experience to lead their enterprises – like Apple's Tim Cook and General Motors Mary Barra.
And more organizations are creating new roles, like chief supply chain officer and chief logistics officer.
How to Get Started
Whether you're looking to get started in the industry or accelerating your career, a graduate education is a perfect way to develop your technical knowledge while developing your business skills to take on leadership roles.
If you're interested in learning more about FIU's Master of Science in Logistics and Supply Chain Management, attend an information session.