With the number of options out there, choosing a Master of Business Administration (MBA) program can seem like a daunting task. We're giving you the top eight things to consider when doing your search.
1. Accreditation
Accreditation should always be the first thing prospective students check when starting their program search. Accreditation ensures you are receiving a high-quality education that meets industry standards, which means you are learning what you need to learn to be successful after graduation.
FIU's College of Business is accredited by the Association to Advance Collegiate Schools of Business or AACSB International. This accrediting organization examines curriculum content, faculty qualifications, academic support, career development opportunities, and much more.
AACSB accreditation represents the highest standard of achievement for business schools worldwide. Less than 5% of the more than 16,000 business schools around the world are granted this accreditation. Accrediting organizations will make sure you're getting your money's worth out of a program and not being scammed.
It's also important to check your program's accreditations if you wish to pursue a doctoral degree. Many doctoral programs require undergraduate and graduate degrees from accredited institutions.
2. Curriculum and faculty
Although accreditation will ensure your curriculum and faculty meet a standard, it's important to be able to review both before deciding on a program. Although most MBA programs have a similar curriculum, be sure to see a list of classes and choose the program that has the ones you're interested in or will help you achieve your career goals. Check their electives or even their specialization tracks.
The same goes for faculty. With a little research, you can find some of the faculty or board members of your program. Learn how many years of experience they have and who they have worked for. You'll not only be learning from their first-hand experiences, but they could put you in contact with influential business associates that can help give you opportunities later on.
3. Program format
Your program's format is a fundamental aspect. Will you have a full-time or part-time program? Full-time programs will require you to forgo a full-time job, and not many people can commit to that. Some programs offer evening classes, weekend classes, or fully online classes that make it more convenient to balance work and school.
Whatever your preference, you can still complete a high-quality program that is flexible and works for your schedule.
4. Length of Program
There are also different lengths to an MBA program. The standard length is two years, but there are longer and shorter options to make sure you're going at a pace that's possible and comfortable for your lifestyle.
Beware, some MBA programs can be completed in as little as 10 months. While these programs are called MBA programs, the number of courses they include is the minimum you need, and you could be missing valuable content. Sometimes they are master's in management programs disguised with the MBA name.
5. Cost of tuition and financial assistance
MBA program tuitions can get pricey. Some programs have a total cost that exceeds $100,000. It's essential to research the average cost of tuition for the programs where you wish to study. Out-of-state tuition will usually be pricier than in-state. Fully online programs will also have a different cost compared to their in-person counterparts.
Once you determine costs, look at the institution's financial assistance. Institutions should have a dedicated team to guide students through the process of securing funds to pay for their education. You'll find that certain programs may offer program-specific or merit-based scholarships. Do not be afraid of asking a recruiter what type of assistance a university provides.
6. Networking and professional development opportunities
A great MBA program will put you in front of business executives to network with. Find out about the events your institution hosts and take advantage of them. You might find your next career opportunity or mentor!
We also recommend looking into workshops or seminars which offer excellent opportunities to learn additional skills needed as a professional, including soft skills like problem-solving, communication, collaboration and leadership skills, etc.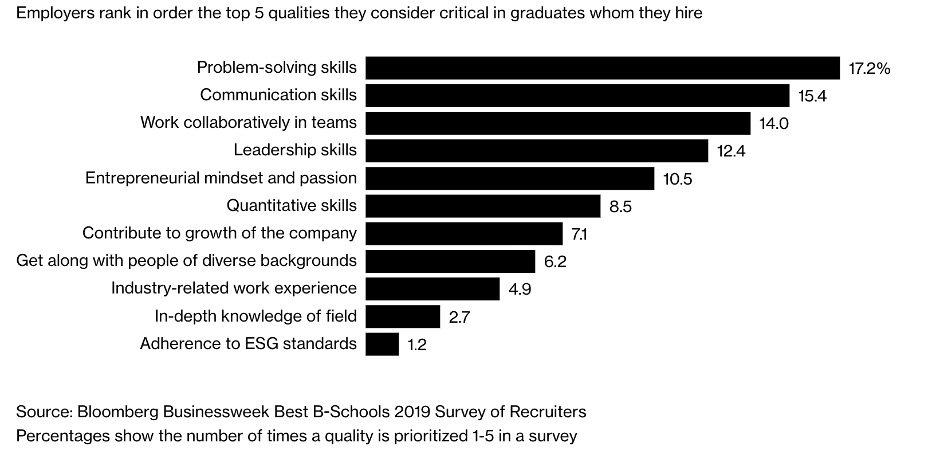 7. Experiential learning opportunities
It's important to put what you're learning into action. Experiential learning includes internships, study abroad and hands-on projects involving real companies that could potentially open doors for you.
8. Career development assistance
A career development office is an essential part of a university. Services provided by this office include resume critiques, mock interviews, career fairs and workshops for help with salary negotiation, networking and business etiquette, etc.
Deciding on an MBA program
Searching for your dream program can be a long process. Conducting your search keeping these eight things in mind will help you cross out various programs off your list. Make sure you reach out to enrollment advisors for the most accurate information and do not be afraid to ask questions.
For more information about FIU's various MBA programs, attend an information session in person or online.