Student Managed Investment Fund
Founded in 2008, the Student Managed Investment Fund (SMIF) was created with the idea of giving students a hands-on experience with equity analysis and portfolio management.
The Fund is arranged to resemble a diversified buy-side fund, split into sector teams with managers and analysts. The teams meet on a weekly basis in the fall semester, exchanging ideas and working together to identify potentially profitable equity positions in the markets. After consolidating the information into a full report, the teams present their picks to the advisory board, comprised of the Fund Manager, Flavio Carrillo, and other faculty and professionals.
At the end of each term, the SMIF writes and publishes an annual report that is sent to its donors and board.
In the Spring of 2020, the SMIF expanded to include a Fixed Income component. The course started investing in May of 2020 and have been fully invested since June 2020. As of 12/31/20, the fund account value was $356,240 compared to the beginning value of $350,000. Our account is up around 1.8% , compared to our benchmark the AGG at 1.7% at year end, so a little ahead of the benchmark. Our allocation is 5% cash, 43% IG corporate notes/ bonds, 24% short term treasury ETF and 28% a mortgage bond ETF.
The SMIF courses meet in the fall for equities and the spring for fixed income.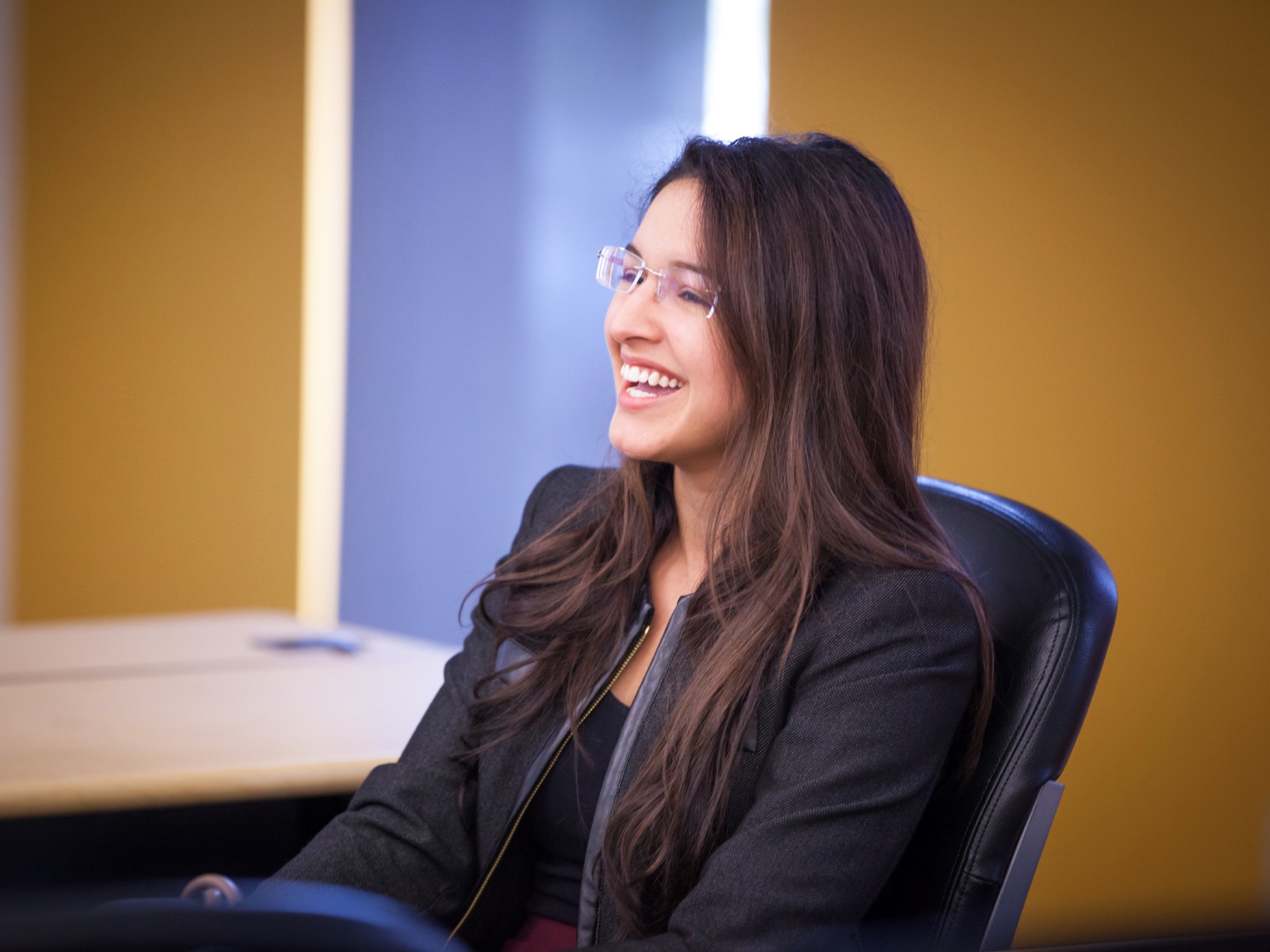 SMIF Application
Become a member of the Student Managed Investment Fund and learn how to analyze and manage financial assets in the markets.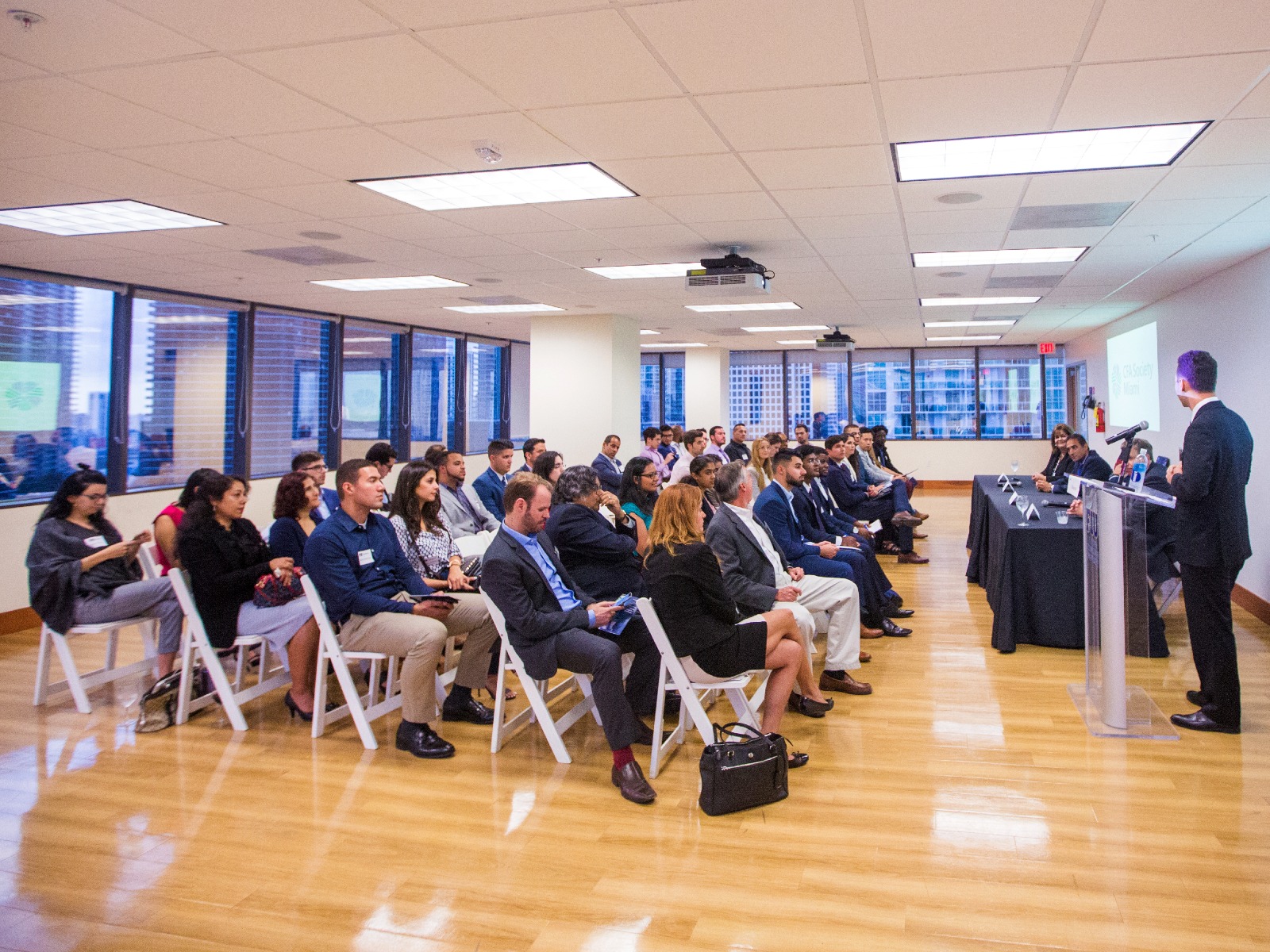 Events
We are excited to share with you that the Capital Markets Lab in Mango 230 will reopen on Thursday, January 28, 2021 with limited hours. It will be open on Tuesdays, Wednesdays and Thursdays from 12:00 p.m. until 4:00 p.m. To support your academic journey, we want to welcome you back to some of our facilities in the most thoughtful way. To use the Capital Market Lab, please observe the following protocol to ensure health and safety for all.
Students must reserve space in the FIU Reservations System located at https://reservespace.fiu.edu/ prior to usage of the facility.
Once a reservation is made, the student can only occupy the designated workstation. Group work is forbidden and only one student per station is permissible. Students can reserve space on a two-hour block basis. A lab employee will verify the reservation in the system and confirm the student's entry to the lab. Students must make the reservation prior to arriving at the lab. Entry will be denied if a reservation is not in the system prior to arrival. A lab employee will be present at all times during the designated times. Students must wear masks during the entirety of their stay in the lab. No food or beverages are permitted. The workstations are for Bloomberg use only.
J. Cooper Abbott
President
Eagle Asset Management

Andre Villareal, CFA
Research Analyst
Taplin, Canida and Habacht, LLC

Arturo Neto, CFA
Neto Financial Group, Inc.

Juan Pablo Alonso
Associate
H.I.G. Capital

Mark Del Pezzo
Assistant Teaching Professor
College of Business, Florida International University

Manny Perdomo
CEO and President
SunTrust Bank, South Florida Division

Barry Sine, CFA, CMT
Managing Director, Equity Research
Drexel Hamilton LLC

Julian Mesa
Executive Vice President
Director of Miami Dade Offices
Sabadell Financial Center

Vincent Scorza, CAIA
Vice President – Wealth Management
Portfolio Manager
UBS Financial Services Inc.

Guilherme Arruda
Leste Capital Management

Nina Nikolic, CFA, FIU BBA '09
CEO
Ideal Capital and
CFO
ARTMIAMI.TV

Alex Saldarriaga, FRM
Risk Management Consultant

Jorge Miranda
In memoriam
CTO, GenSmart

R. Kirk Landon
In memoriam
Landon Foundation
Photos
J. Cooper Abbott shares insights with FIU students
Contact Us
Flavio Carrillo
Faculty Advisor to the FIU Student Managed Investment Fund
Capital Markets Lab
CBC 252
Fcarri@fiu.edu
305-348-1542