Business beyond borders
The Office of Global Initiatives develops programs with quality business schools at universities around the world for students and faculty to experience the "I" in FIU! These programs include undergraduate and graduate dual degrees, study abroad and exchange, and short‐term inbound and outbound programs.
We provide support services to incoming business students from around the world and outgoing FIU business students. Additionally, we assist faculty and staff with outbound study abroad trips and international research opportunities in cooperation with our collaborating institutions worldwide.
Ready. Set. Global!
"Studying abroad helped me get out of my comfort zone and made me more independent! I got the chance to learn about myself in the process. I lived and studied at Universidad de Valencia in Spain for five months, and my Spanish improved immensely. I learned about the culture and how businesses usually close from 2 to 5 p.m. for a "siesta," which was interesting and very different from the US. I also loved how friendly and approachable people in Valencia were and how easy it was to get around the city because of their excellent public transportation." — Meaghan Rivera '18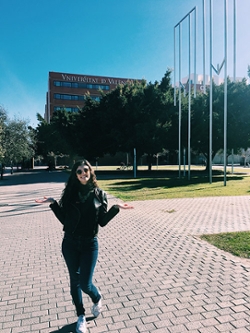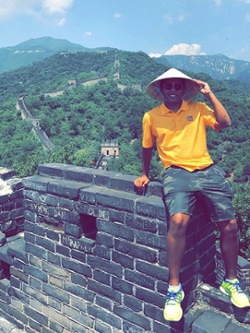 "Vietnam and China opened my eyes to a new world. I learned about the Asian business environment and culture, where principles and values are of the utmost importance. I became more familiar with how companies such as Coca-Cola, General Electric, and Hyundai operate and what they prioritize, such as recycling and sustainable growth. One of my most memorable experiences was visiting the Great Wall of China. It was a blessing and privilege to experience such deep history. I grew personally and professionally from my study abroad experiences in Ho Chi Minh and Beijing!" — Steven Alvarez '18
"It was a dream of mine to study abroad in England, and I finally did it! I spent a semester at Hull University and could not have asked for a more exciting and amazing experience. Not only did I meet new people from around the world, but I also made lifelong friends, created incredible memories, visited eight neighboring countries, learned about different cultures and how to travel on my own. I highly recommend everyone to study abroad!" — Alondra Corona '18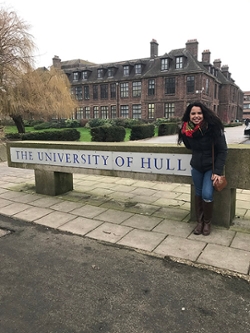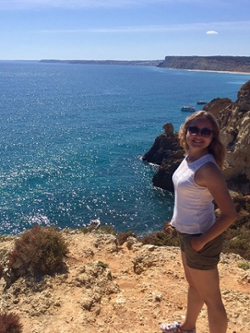 "There is a saying that says 'life begins at the end of your comfort zone,' and I left my comfort zone when I decided to spend a semester abroad at ISCTE Business School in Lisbon, Portugal. Portugal is indeed fascinating and diverse. There is something for everyone, from the beautiful coastline to the wine region, the breathtaking countryside, the high mountains and the big city flair. This experience helped me grow, and I met students from all over the world with whom I created unforgettable memories. Studying abroad was one of the best decisions I ever made in my life and a tremendous, once-in-a-lifetime opportunity!" — Susanne Gomez '18