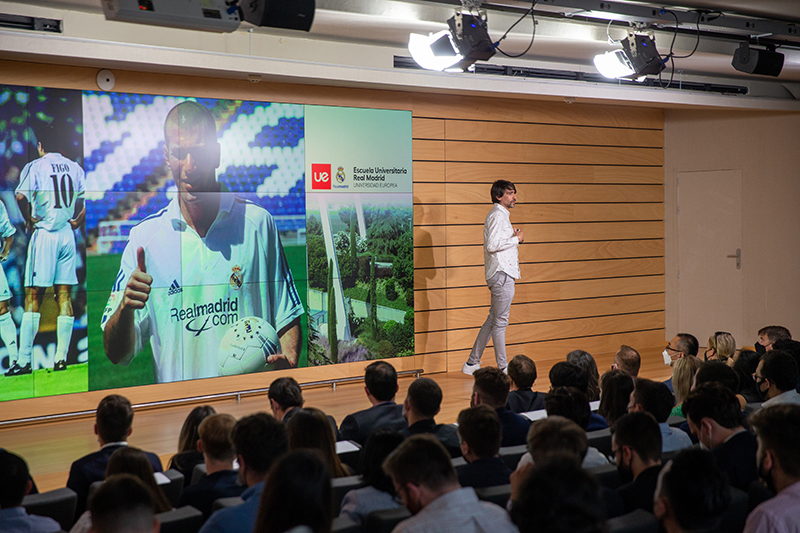 Learn from the best
Real Madrid Graduate School – Universidad Europea is the pioneering graduate school for sports programs around the world. More than 100 executives from the sports industry collaborate with the school. Amongst them are executives from Real Madrid C.F., who were awarded the best club of the 20th century by FIFA. EURM UE's Sports Management MBA is ranked top 10 worldwide ( SportBusiness Postgraduate Rankings 2020).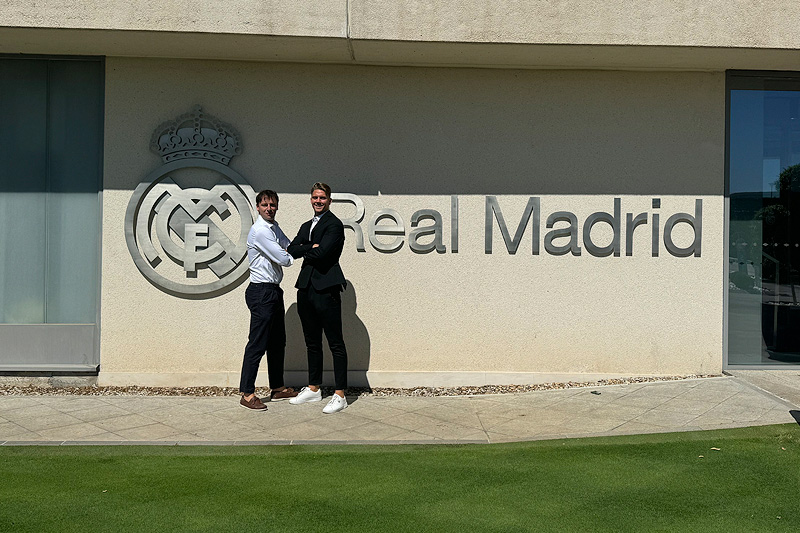 What you'll learn
All aspects of business: finance, marketing, management, human resources, entrepreneurship, competitive strategy, analytics, information systems, and operations - all with a unique sports management perspective
All existing sport management models and their implementation
Leadership and strategic skills: more than 10 executives from Real Madrid C.F. and other executives from sports institutions collaborate with this program
Day-to-day operations of Real Madrid C.F. through the optional White Week in Madrid, where students visit the club headquarters, network with sports professionals, and attend masterclasses
Credibility and Confidence to Take Your Place in the Sports Industry
Whether you are interested in entering the business of sports or looking forward to advancing your career in this field, the Professional MBA Online with a specialization in Sports Management program provides a deep understanding of business processes and leadership techniques while also addressing specific topics in sports management.
You'll be prepared to:
Effectively evaluate the financial position of organizations by analyzing balance sheets, cash flow statements, and budgets
Develop and lead teams, promote collaboration and build teams
Identify ethical problems and choose appropriate resolutions
Analyze complex business issues and recommend sound solutions in local and global governments
Implement all existing sports management models
Have a global perspective on multiple business practices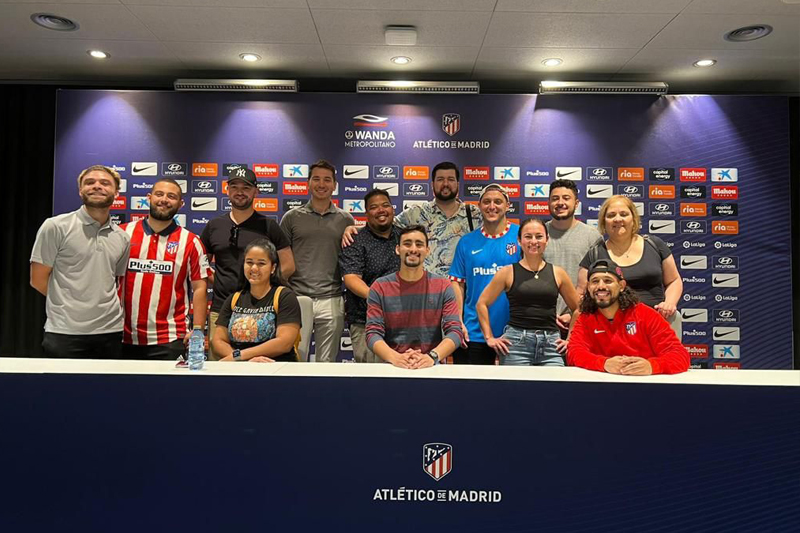 You will also have the opportunity of a lifetime to  travel to Madrid, Spain during the optional White Week program residency to experience day-to-day operations at the club awarded best football club of the 20th century by FIFA: Real Madrid C.F.! Learn more about this exclusive  networking and experiential learning opportunity by visiting our White Week page.
Students who complete an additional course qualify to earn EURM's  Executive MBA in Sports Management. Earning two MBAs: an American and a European MBA from FIU and Real Madrid Graduate School, will differentiate you from other professionals with a unique global strategic vision of the sports industry.
Class Format

Classes are fully online, eminently practical, and taught in English from both FIU and Real Madrid Graduate School — Universidad Europea (EURM UE) professors.

Careers in Sports Management

Through this program, you will acquire all the skills and tools necessary to succeed professionally. Some of the most relevant opportunities after graduation for your sports management career:

Clubs
Federations
Athlete representation
Sports entertainment
Multi-sport events
International sports business development
Sports and exercise services (sport for all)
Sports academies
Fitness/wellness chains
Sports equipment multinationals
Sports infrastructure multinationals
Multinationals which invest in sports sponsorship

Career Services

As part of the program, you'll have access to FIU's Business Career Management services and receive the resources to pursue promising opportunities.