Principles of Project Management (CAPM) Certificate Program
FIU's Principles of Project Management (CAPM) Certificate Program will give you the practical knowledge, tools, and confidence to succeed in the dynamic field of project management. Whether you're new to overseeing a project, are part of a project team, or are starting project management as a career path, you'll learn best practices following PMI's PMBOK® Guide and learning directly from experts in the field.
This course will:
Offer you an essential foundation to the practice of project management—blending theory with practical examples, templates and case studies.
Provide a refresher on the PMBOK® Guide for those who have been away from the profession.
Serve as preparation for industry-recognized Certified Associate in Project Management (CAPM)® certification.
Please note: If you are an experienced PM professional (3+ years) looking to prepare for the PMP® examination, please refer to the Comprehensive Project Management (PMP) Certificate Program.
Who Will Benefit
Pursuing project management as a new career path
Active participant in a project team
Managing a project or leading a team for the first time
Looking for formal, foundational project management professional education
Currently interested in earning the CAPM® (and future PMP® certification)
About the Exam/Eligibility
Your program fee includes:
Digital Access to FIU Educational Materials
Digital Access to FIU Instructional Resources
Florida International University Certificate of Completion
General Information/Custom Programs: FIU Business Executive Education can create custom training programs specific to the needs of your organization. Please connect with us by submitting the inquiry form below or contact us 305.348.4217 or fiuExecEd@fiu.edu.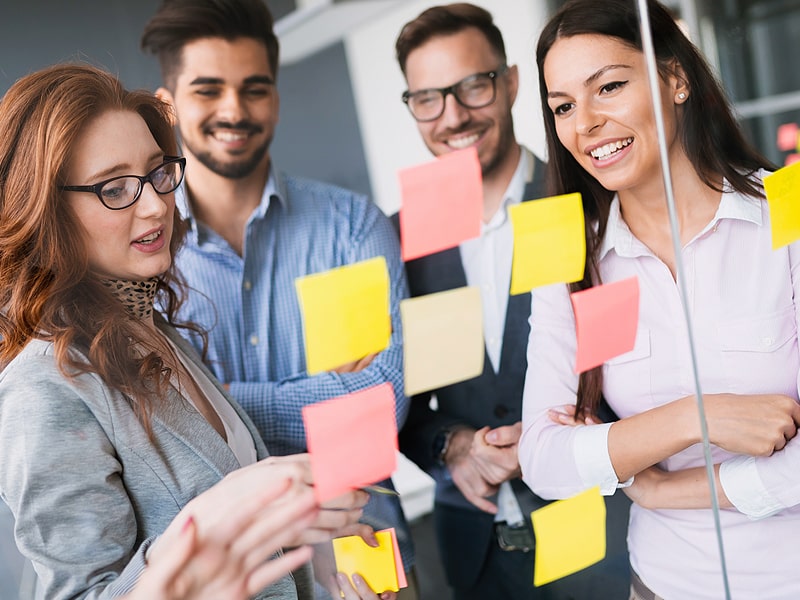 Gain the practical knowledge, tools, and confidence to succeed in the dynamic field of project management.
Request More Information
Use this form to request more information about the executive education training we provide and to let us know about your unique needs. Someone will respond shortly.
By submitting this form, I authorize the FIU College of Business to contact me. Learn more about our Privacy Policy.
Schedule & Registration
Jan. 20 to Mar. 9, 2024
Saturdays, 9 a.m. to noon
Virtual, Live via Zoom / Instructor-Led
Total Training Hours: 23

Register Now
Session
Day/Time
Topic Session and Description

1

Saturday,
9 a.m. to noon

Project Management Introduction: Projects, programs and portfolios.

2

Saturday,
9 a.m. to noon

Project Integration Management: Integrating project planning activities. Project charter, project management plan. Managing project changes. Executing and closing the project.

3

Saturday,
9 a.m. to noon

Project Scope Management: Gathering project requirements, creating the scope statement, establishing the scope baseline. Scheduling management plan. Difference between milestones and activities, building the project schedule network diagram, finding the critical path and float.

4

Saturday,
9 a.m. to noon

Plan and Manage Budgetary Resources: Plan and manage quality of deliverables. Cost management plan, estimating cost; cost baseline, earned value, forecasting; quality philosophies and standards; controlling quality; quality metrics, audits and inspections, quality control measurements.

5

Saturday,
9 a.m. to noon

Plan and Manage Resources and Communications: Resources management plan, team charter, project team and physical assignments. Develop and manage project teams. Communication management, plan, work performance information. Fundamental tools and techniques to manage project communications.

6

Saturday,
9 a.m. to noon

Assess and Manage Risk | Plan and Manage Procurement: Risk identification, qualifying and quantifying risk. Probability-Impact assessment, risk response strategies. Procurement management, types of contracts, procurement documents. Claims administration. Controlling and closing contracts.

7

Saturday,
9 a.m. to noon

Engaging Stakeholders |Social responsibility | Stakeholder identification: Stakeholder engagement management plan; social responsibility; PMI code of ethics.

8

Saturday,
9 a.m. to 11 a.m.

Creating a personal strategy to pass the CAPM exam. CAPM exam handbook and content outline. Course revision and wrap-up.
Topics
Introduction/ Initiation to Project Management
Planning Principles
Quality Management
Project Network, Organization, & Control
Fundamental Project Management Skills, Concepts, and Techniques
Creation of Project Charters, Scope Statements, Breakdown Structures, Schedules, and Budgets
Risk Management
Close-out Projects & Summary
Exam Preparation Tools
Program Faculty & Experts
Financial Assistance & Discounts
FIU Executive Education programs are designed to enhance your management skills and boost your career success. Because our certificate programs are non-credit and do not lead to a degree, they do not qualify for traditional student financial aid. However, financial assistance is available in a variety of methods:
Stay in the Know
Sign up to receive notices about program discounts, new start dates and registration deadlines.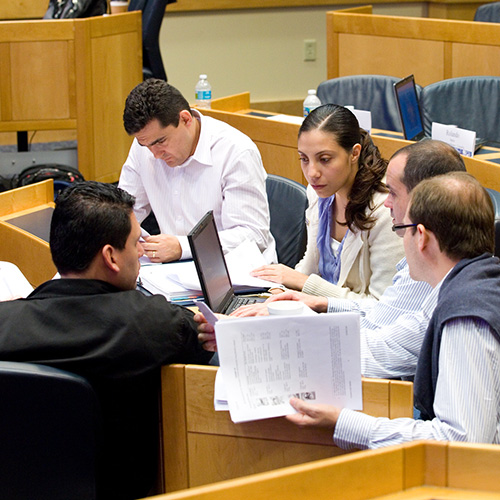 All Programs for Individuals
FIU Executive Education programs for individuals are delivered virtually by an instructor on evenings and weekends. The short programs, in such areas as human resources, project management, Lean Six Sigma, finance and more, can also be taken fully online at your own pace.