Online Comprehensive Project Management (CAPM & PMP) Certificate Program
Today's project managers recognize the business need for a project, sort through multiple conflicting stakeholders' demands and deal with rapid change. Additionally, they must manage a myriad of communication issues in both traditional, global and virtual project teams, adapt modern approaches to quality improvement, and tailor their project management approach to include methods and behaviors from Agile when necessary.
Our Online Comprehensive Project Management (CAPM & PMP) Certificate Program will arm you with the understanding and tools for team development strategies and leadership skills all while teaching you scalable techniques for projects both simple and complex. This course will facilitate preparation for the CAPM and PMP exams from the Project Management Institute (PMI®).
Our university-based project management series also features proprietary content with a full complement of instructional materials.
Learning Objectives
Apply tools, frameworks and strategies to manage projects from simple to complex.
Evaluate and monitor performance to achieve business objectives.
Implement strategic project planning and risk management methodologies to navigate uncertainty and change.
Leverage adaptive leadership in complex projects to drive innovation.
Build cohesive teams to improve performance and decision making.
Gain a firm understanding of CAPM & PMP knowledge areas, identify areas of opportunity for strengthening grasp of project management principles.
Who Will Benefit
Project managers and program managers looking to take on more complex projects.
Mid- to senior-level managers in industries including technology, healthcare and construction and involved in complex services or product development.
Entrepreneurs and consultants looking to improve the success of their projects.
Other professionals interested in pairing their practical experience with proven frameworks and tools for project management and leadership.
General Information/Custom Programs: FIU Business Executive Education can create custom training programs specific to the needs of your organization. Please connect with us by submitting the inquiry form below or contact us 305.348.4217 or fiuExecEd@fiu.edu.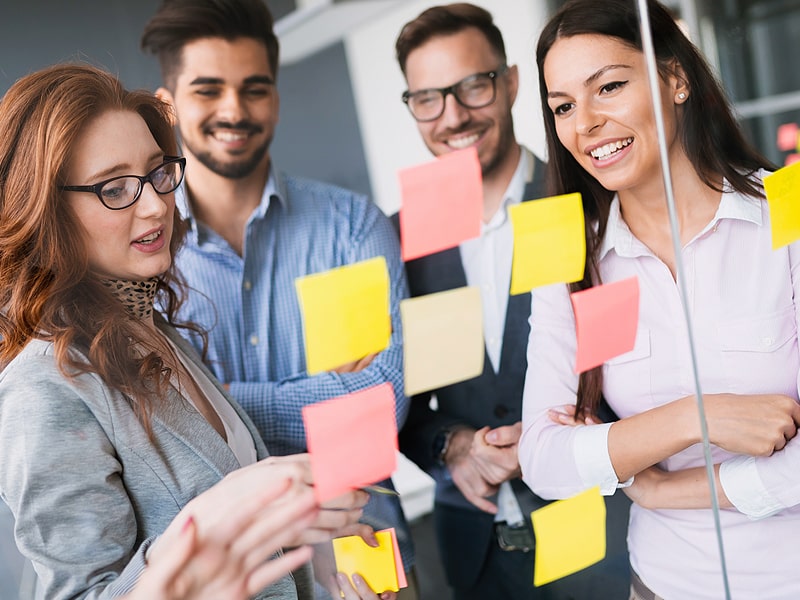 Designed to help you become more strategic as a project leader
Request More Information
Use this form to request more information about the executive education training we provide and to let us know about your unique needs. Someone will respond shortly.
By submitting this form, I authorize the FIU College of Business to contact me. Learn more about our Privacy Policy.
Schedule & Registration
Rolling Admissions – Start anytime
Total Training Hours: 35

Register Now
Program fee includes:
Digital Access to Educational Materials, Tools and Templates
Digital Access to Instructional Resources
Optional, one office hour with expert guide
Florida International University Certificate of Completion
Sample Schedule
| Week | Chapter | Hours/Week | Topic(s) |
| --- | --- | --- | --- |
| 1 | Chapters 1 & 2 | 2 | Introduction to Project Management / Project Selection & Prioritization |
| 2 | Chapters 3 & 4 | 3 | Chartering Projects and Organizational Capability |
| 3 | Chapters 5 & 6 | 3 | Leading & Managing Project Teams / Stakeholder Analysis & Communication |
| 4 | Chapter 7 | 3 | Holistic Scope Planning |
| 5 | Chapter 8 | 3 | Scheduling Projects |
| 6 | Chapter 9 | 3 | Resourcing and Accelerating Projects |
| 7 | Chapter 10 | 3 | Budgeting Projects |
| 8 | Chapter 11 | 3 | Project Uncertainty Planning |
| 9 | Chapter 12 | 3 | Project Quality Planning & Project Kickoff |
| 10 | Chapter 13 | 3 | Project Procurement & Partnering |
| 11 | Chapter 14 | 3 | Determining Project Progress & Results |
| 12 | Chapter 15 | 3 | Finishing the Project & Realizing the Benefits |
Topics
Introduction to Project Management / Project Selection and Prioritization
Chartering Projects and Organizational Capability
Leading and Managing Project Teams / Stakeholder Analysis and Communication
Holistic Scope Planning
Scheduling Projects
Resourcing and Accelerating Projects
Budgeting Projects
Project Uncertainty Planning
Project Quality Planning and Project Kickoff
Project Procurement and Partnering
Determining Project Progress and Results
Finishing the Project and Realizing the Benefits
Program Faculty & Experts
Financial Assistance & Discounts
FIU Executive Education programs are designed to enhance your management skills and boost your career success. Because our certificate programs are non-credit and do not lead to a degree, they do not qualify for traditional student financial aid. However, financial assistance is available in a variety of methods:
Stay in the Know
Sign up to receive notices about program discounts, new start dates and registration deadlines.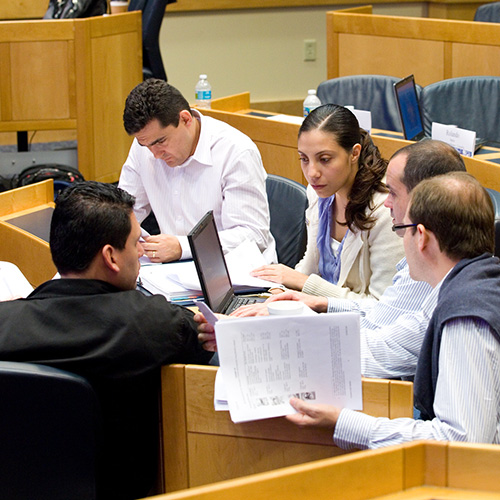 All Programs for Individuals
FIU Executive Education programs for individuals are delivered virtually by an instructor on evenings and weekends. The short programs, in such areas as human resources, project management, Lean Six Sigma, finance and more, can also be taken fully online at your own pace.