Management Leadership Certificate Program
Specially designed for professionals who aren't just leaders -- but also managers, this dynamic program is led by seasoned business leaders. The program develops personal leadership, strategic decision-making, change management, project management and communication skills. This engaging, fast-paced six-week certificate program isn't simply about learning to inspire and lead others, but also knowing how to help your team(s) achieve goals.
Who Will Benefit
Early and mid-career managers, entrepreneurs, professionals who want to move into management positions.
Learning Objectives
Create a personal vision as a leader and manager
Understand leadership and management and their drivers for success
Sharpen your critical thinking skills and learn how to identify all relevant information when making business decisions
Discover opportunities in unstable environments and capitalize on them using change management best practices
Discover the differences between trust, credibility, and respect and how they contribute to your ability to lead
Learn project management best practices to enable adaptability, efficiency, and innovation in extreme uncertainty
Master the art of persuasion by developing exceptional communication skills
General Information/Custom Programs: FIU Business Executive Education can create custom training programs specific to the needs of your organization. Please connect with us by submitting the inquiry form below or contact us 305.348.4217 or fiuExecEd@fiu.edu.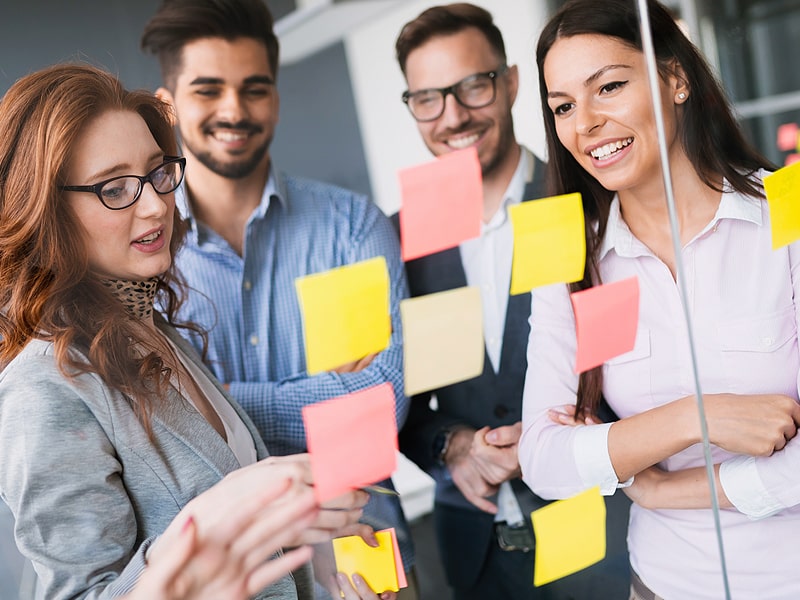 Develop personal leadership, strategic decision-making, change management, project management and communication skills.
Request More Information
Use this form to request more information about the executive education training we provide and to let us know about your unique needs. Someone will respond shortly.
By submitting this form, I authorize the FIU College of Business to contact me. Learn more about our Privacy Policy.
Schedule & Registration
Mar. 28 to May 2, 2024
Thursdays, 6:30 p.m. - 8:30 p.m.
Virtual, Live via Zoom / Instructor-Led
Training/Contact Hours: 12
Your program fee includes:
Digital Access to FIU Educational Materials
Digital Access to FIU Instructional Resources
Florida International University Certificate of Completion
Developing Personal Leadership
Years ago, companies were hiring managers and leaders--but they were not necessarily the same people. Today every manager is expected to be not only an effective leader, but also a coach and mentor. Most of us are comfortable on one side or the other in the leadership/management balance. Learning how to develop your own leadership style while building and balancing leadership, management and mentoring skills will be the focus for this introspective and insightful session.
Trust, Credibility and Respect
With our current reality and global economy revolving around relationships and partnerships, the ability to establish, cultivate and restore trust with our colleagues, employees, vendors, and customers is an essential leadership competency. There is a growing need to build trust in our organization and to find ways to engage our employees more fully so they might resist the temptation to "jump ship" to another organization that offers a more rewarding and trusting work environment.
Communication to Lead
Leaders ask questions and then listen with their eyes, their ears, and their hearts to build bridges of understanding. In this module we practice the tools that close the communication loop and ensure that our message has been received and understood. We discuss the roles and responsibilities of leaders as communicators. After completing this module, we will demonstrate effective questioning and listening skills as well as a formula to present our ideas in a way that will connect with and inspire those we lead.
Strategic Decision Making
Strategic decision making is a critical leadership and professional skill used to set priorities, direct resources, improve operations, ensure that employees or other stakeholders are working toward common goals, and assess and adjust the organization's focus in response to a changing world. This session will to help leaders develop a holistic perspective and the ability to consider all relevant information when making business decisions.
Change Management
Our constantly-evolving business environment can also pose fantastic opportunities--if we develop the ability to lead intelligently using efficient change management best practices. Successful change management will create a confident culture that creates engagement, awareness and ownership of the organization's goals. In this eye-opening session, leaders will learn how to recognize and capitalize on inherent opportunities that lead to transformation.
Project Management
Understanding how to properly plan and manage projects within an organization is a crucial capability for any leader. Discover how successful project managers juggle leading and motivating while controlling. The objective of this session is to understand the key role of the project manager in delivering projects on time and under budget through best practices, templates and case studies.
Topics
Developing Personal Leadership
Strategic Decision Making
Trust, Credibility and Respect
Change Management
Project Management
Communication to Lead
Program Faculty & Experts
Financial Assistance & Discounts
FIU Executive Education programs are designed to enhance your management skills and boost your career success. Because our certificate programs are non-credit and do not lead to a degree, they do not qualify for traditional student financial aid. However, financial assistance is available in a variety of methods:
Stay in the Know
Sign up to receive notices about program discounts, new start dates and registration deadlines.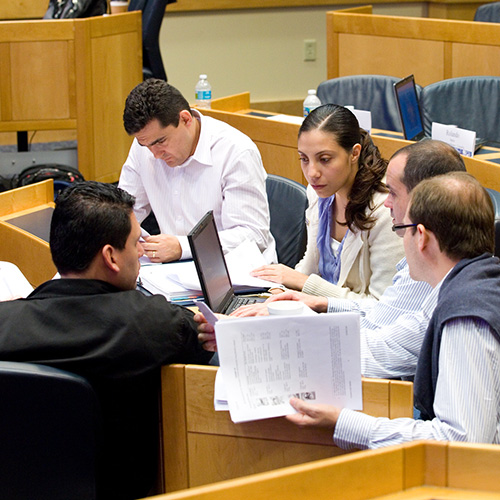 All Programs for Individuals
FIU Executive Education programs for individuals are delivered virtually by an instructor on evenings and weekends. The short programs, in such areas as human resources, project management, Lean Six Sigma, finance and more, can also be taken fully online at your own pace.