A Message from Dean Hardin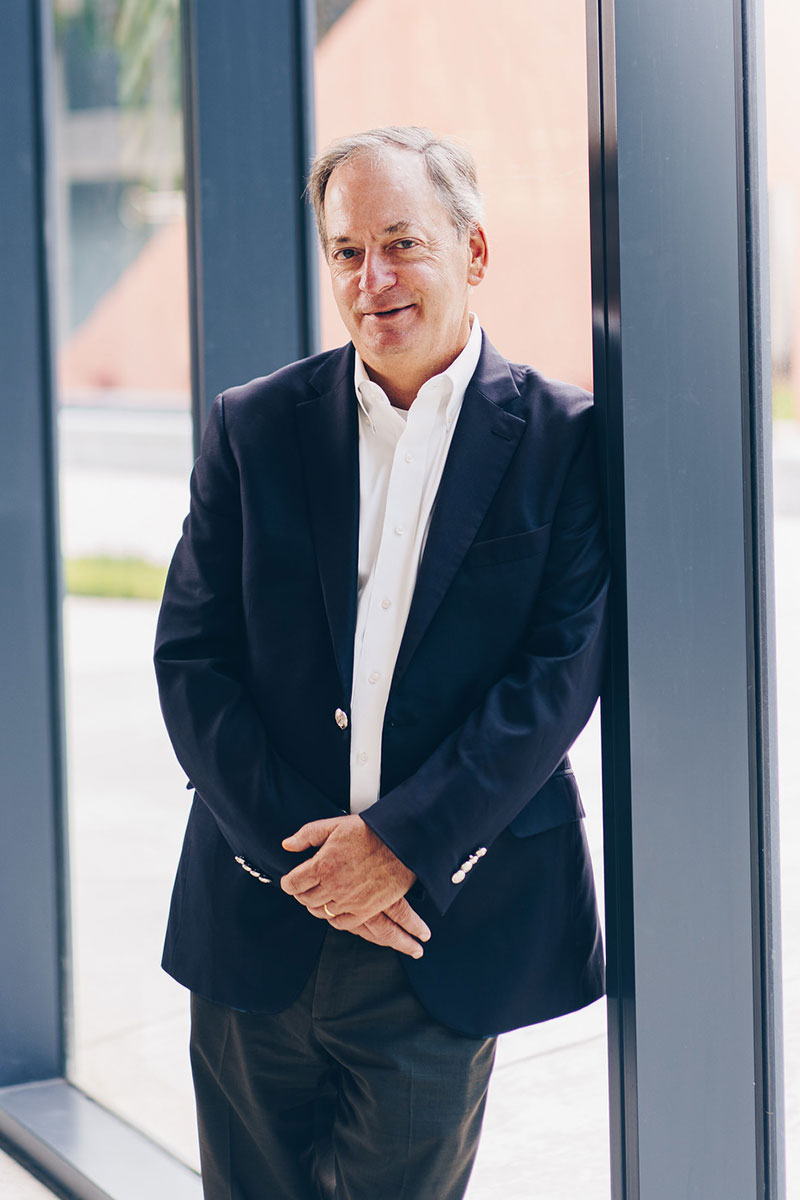 Welcome to the Florida International University College of Business!
We attract some of the best and most hard-working business students who learn from world-renowned faculty on one of the most diverse college campuses in the world.
We lift our students' college experience through international education, a technology-driven curriculum, leadership opportunities and an extensive professional skills training program. We are proud of our students' success stories. Each day we build on them daily through new programs and corporate partnerships. Our students, who routinely take the top prizes in prestigious national competitions, are now actively recruited by all Fortune 500 companies. In addition, we are consistently ranked in the Top 10 by U.S. News and World Report for our undergraduate international business program, most recently at No. 2. We are ranked No. 4 by U.S. News among the top International MBA programs, and our real estate faculty members are ranked No. 1 in the world for research productivity.
Our faculty members bring a passion for scholarship and teaching to their work. They produce cutting-edge research that is reshaping business practice and public policy. They also engage with business leaders who seek out insights into our economy and its future. They are committed to being relevant and impactful.
Over the past several years, we have launched new and innovative academic programs such as South Florida's only Doctor of Business Administration program and specialized master's programs in marketing and logistics, as well as supply chain management. We were also recognized as a Center for International Business Education and Research (CIBER), one of just 16 centers nationwide funded by the federal government and the only CIBER in Florida. FIU Business is also a leader in distance and online education with more than 20 years of experience offering one of the most comprehensive portfolios of online graduate programs in the United States.
Our students, faculty and alumni power the economic engine that guides Miami. At the same time, the College of Business has a strong and growing track record for leading the way in establishing global partnerships and collaborations that will help define the future of international business education.
Whether you are a student, prospective student, alumnus or member of the business community, I encourage you to get to know us. Explore our website and learn more about our programs. Engage with our faculty. Join our alumni network. Become part of the FIU College of Business and be part of an industry-leading public university that is helping to shape the future of the business community.
Regards,
William G. Hardin III, PhD, FRICS
Dean, FIU College of Business
Associate Dean, Chapman Graduate School
Professor, Finance and Real Estate
Ryder Eminent Scholar Chair in Business
Tibor and Sheila Hollo Research Fellow
Florida International University College of Business