International high schoolers attending the BIZNOVATOR Camp at FIU Business gathered in July for the annual BIZNOVATOR pitch competition, where students brought their biggest and best business ideas before a panel of judges.
This year's big winner was a 14-year-old high school student from Haiti, who was inspired by seeing Disney princesses who always donned straight hair, while the villains tended to have curly or textured hair, driving her to permanently straighten her hair.
Her idea, "World of Wonders," is a publishing company that creates culturally sensitive content by authors and artists from different parts of the world, using Amazon's print-on-demand service to help produce copies as needed.
"I want to create a world where every child feels seen, valued, and inspired to reach their full potential," said Elena Riviere. "That's what my business stands for."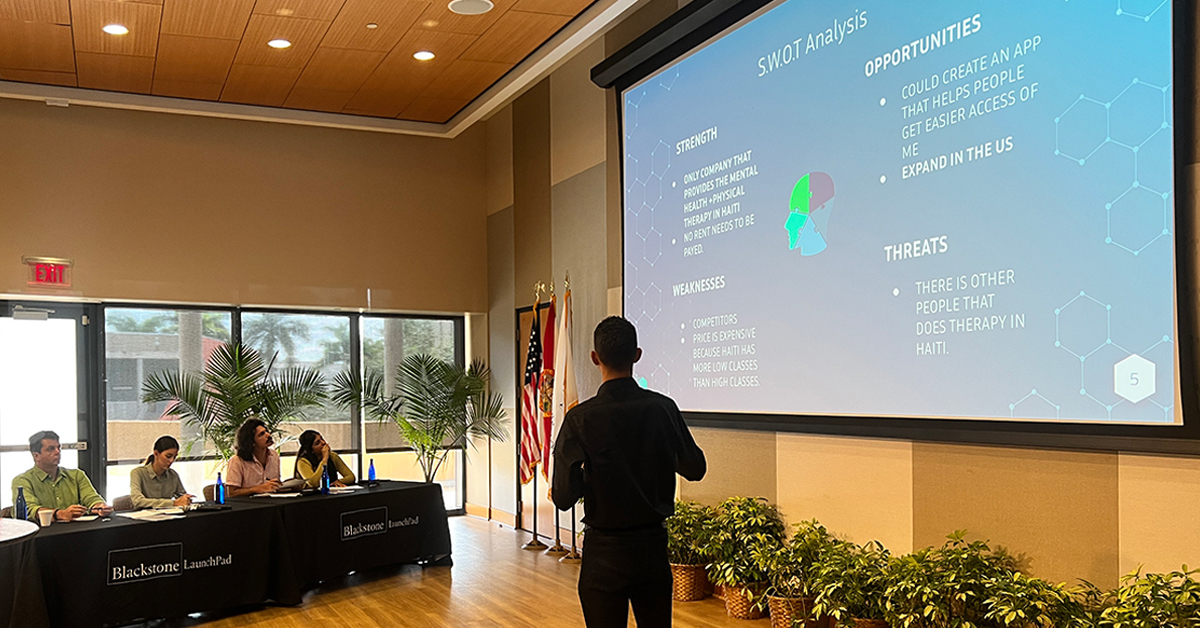 The pitch competition featured 14 teams in the first round. Each five-minute presentation had to include detailed business plans incorporating SWOT analysis, competitive advantage, unique selling points, social responsibility statements and a short ad for their idea.
"Are they delivering through that presentation, are they able to answer questions from mock investors, is the concept feasible," said Juan Casimiro, CEO of BIZNOVATOR. "That's what we're here to find out."
The BIZNOVATOR two-week residency camp gives these international students a taste of FIU and the college experience. The camp also partners with the Blackstone Launchpad at FIU, an entrepreneurial skill-building program.
"This unique partnership will help establish future leaders, entrepreneurs and hopefully they will become future FIU students," said James Oyetunji, program manager of the Pino Global Entrepreneurship Center at FIU Business and Blackstone LaunchPad.
Sometimes camp alumni return to judge the competition as well, having lived through the experience themselves.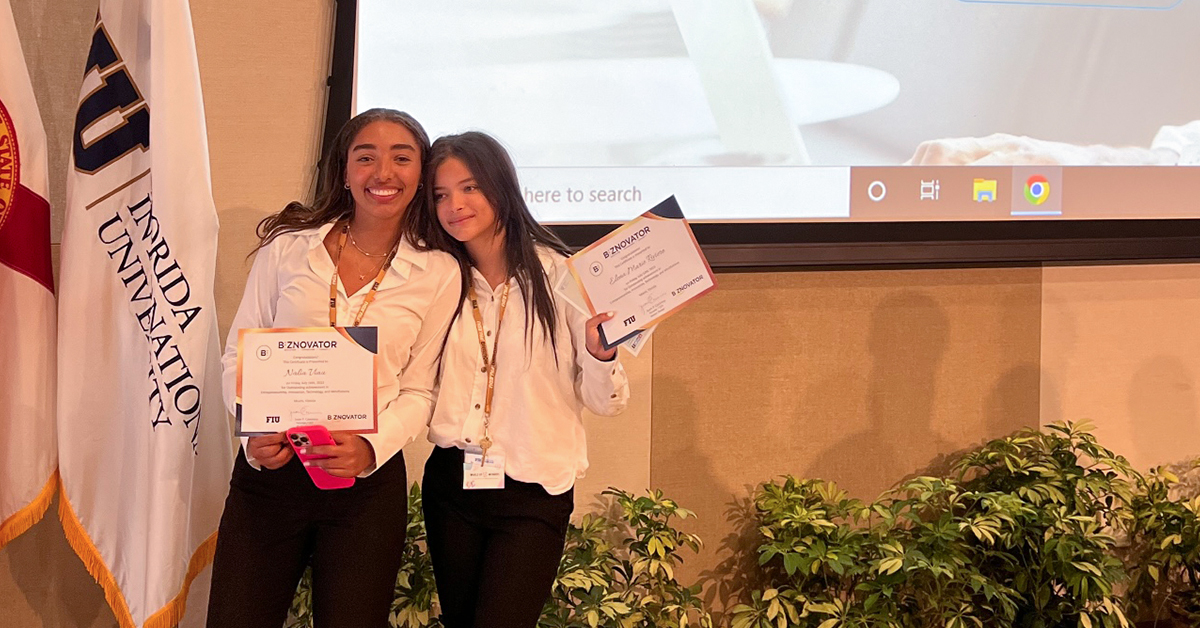 "I think its super cool to see the way the students have created an idea from scratch and come to bring it to a panel," said Francisco Odon, a judge at the summer 2023 competition and BIZNOVATOR alum. "What I'm seeing now is a transformation. They've come to realize a new side of themselves they didn't know existed."
The program aims to teach campers, 14- to 19 years old, the power of entrepreneurship, innovation, mindfulness and leadership through site tours as well as the pitch competition.
The first-place prize of $1,000 seed capital will allow Riviere to get started. She hopes to get the writing completed in time to find a Haitian illustrator and have copies ready for sale by December.
The second place $500 BIZNOVATOR prize went to Nalia Viau, who developed a unique hair oil for cancer patients, called "Serenity." Yann-P Depestre, who wants to launch his own full-service marketing firm, "Innovation Hub, took the $250 third prize.