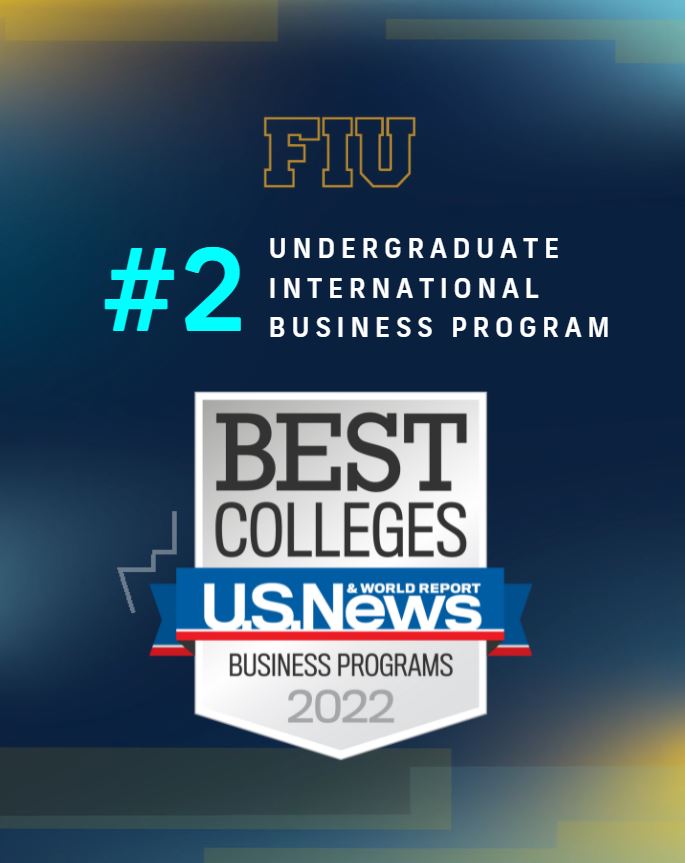 The undergraduate international business program at FIU Business has been ranked No. 2 in the U.S. by U.S. News and World Report in its annual Best College's report, released September 13. This is the third consecutive year that U.S. News has ranked FIU Business No. 2, placing it in the top-5 along with Georgetown University, New York University and the University of California – Berkeley.
In the spring of 2021, the International MBA program at FIU Business was ranked No. 3 in the U.S. by U.S. News, also alongside some the world's top universities. The international business rankings are based on a school having a reputation for excellence in the area.
In July 2020, two additional FIU Business professors were inducted as Academy of International Business (AIB) fellows, a select group of distinguished scholars who have been recognized for their outstanding contributions to the international business field. This brings to six the number of active AIB fellows whose main affiliation is Florida International University. That is more than any other university worldwide. FIU Business has been selected as the host institution for the 2022 Annual Meeting of AIB, which is widely recognized as the top conference in the field of international business.