Bachelor of Business Administration in Finance
Students will learn how money is raised and invested, how to manage a company's financial resources, and gain an understanding of capital markets, corporate finance, investments and financial institutions. You'll acquire the background to handle an array of financial challenges including the impact of interest rates, be able to perform risk analyses, know how to determine the value and return of investments, and grasp the regulatory environment. Students who graduate with the finance major are prepared to enter positions in corporations, financial institutions, brokerage firms, investment banks, and government. They also are prepared for post-graduate study in all areas of business.
There are a variety of careers open to graduates with a finance degree. Nearly every type of business needs someone with specialized financial knowledge. Rewarding and interesting job opportunities include corporate finance, financial planning, investment banking, insurance and real estate.
Potential careers
Chief Executive
Treasurers and Controllers
Financial Managers, Branch or Department
Investment Banker
Financial Analyst
Audit Manager
Bank Manager
Budget Analyst
Commodities Trader
Financial Planner
Loan Officer
Mutual Fund Manager
Portfolio Analyst
Stockbroker
Systems Analyst
Trust Analyst
Risk Manager
International Banker
Global Fund Manager
Derivative Trader
Most of these occupations require a four-year bachelor's degree, but some do not.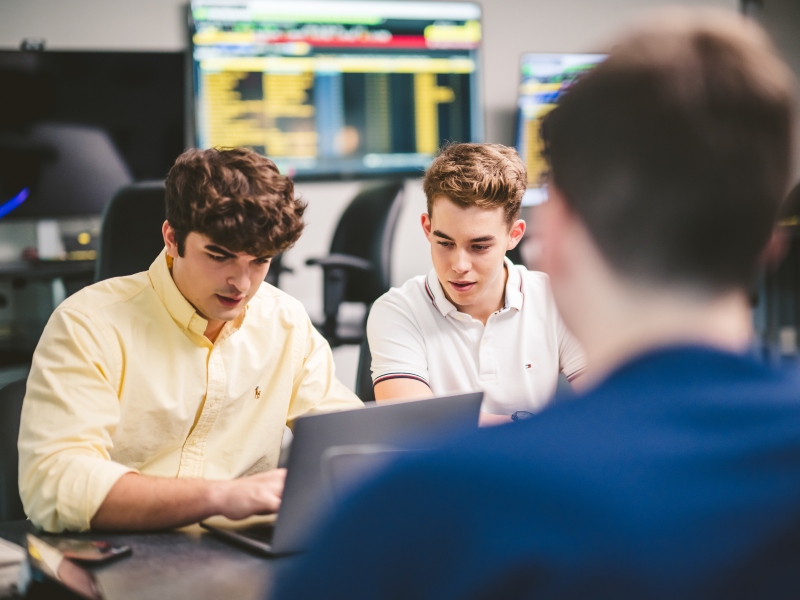 Learning Goals
After completing your BBA with a degree in Finance, you will be able to:
Identify the functions of financial markets and institutions and examine their impact on the level of interest rates and interest rate differentials.
Investigate advanced time value of money concepts and extend these concepts to mortgage mathematics, commercial mathematics, and capital budgeting.
Explore the international integration of financial markets and analyze implications for financial managers.
Examine the nature of the commercial banking business. Ascertain the measures of bank return and risk performance and how they are applied to bank valuation decisions and management performance assessment.
Identify and analyze derivative instruments and strategies used by investors and corporations to hedge financial risks. Emphasis will be placed on identification of financial risk and designing optimal risk management strategies.
Determine and analyze the appropriate measures of risk and return for various financial instruments. Understand the mechanics and regulation of financial securities exchanges and determine how the value of stocks, bonds, and securities are calculated.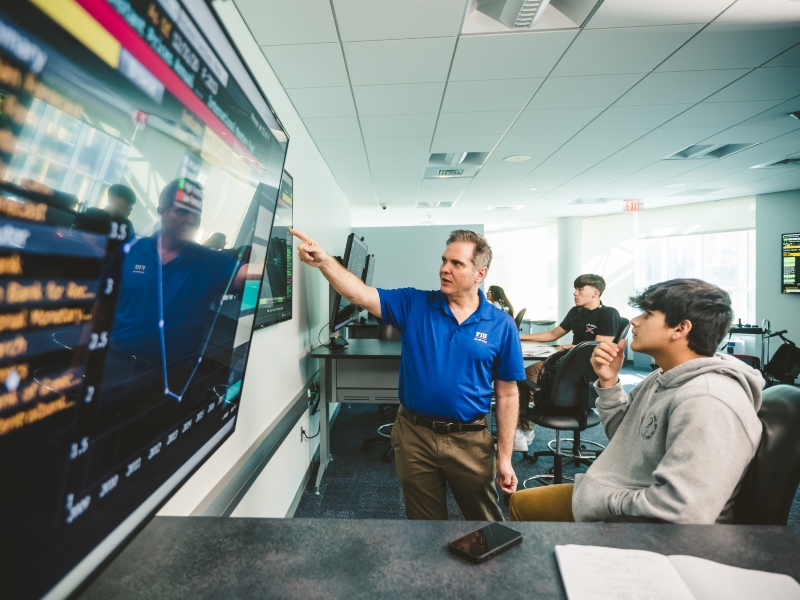 Courses
60 credits of lower division coursework including business pre-core courses.
60 credits of upper division course work, including business core courses, major courses, and upper division business electives.
Finance courses require a grade of "C" or higher.
Finance Courses
And
FINXXXX Finance Elective
or
REEXXXX Real Estate Elective
NOTE: Not all electives are offered every term, please verify with your business advisor or online at my.fiu.edu (class search).
Electives
Four upper division business electives.
Talk to an advisor in order to obtain list of qualified electives in any specific semester.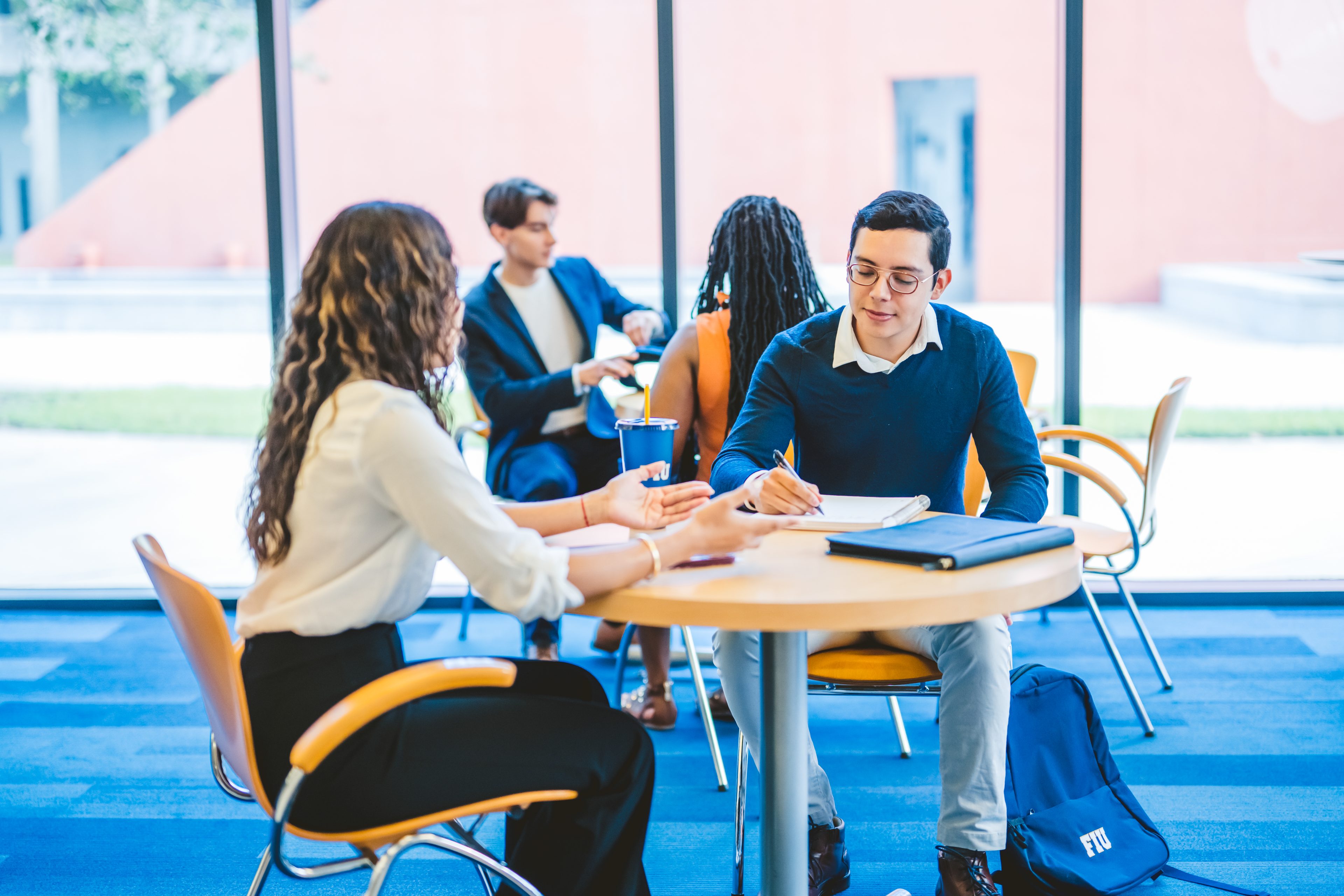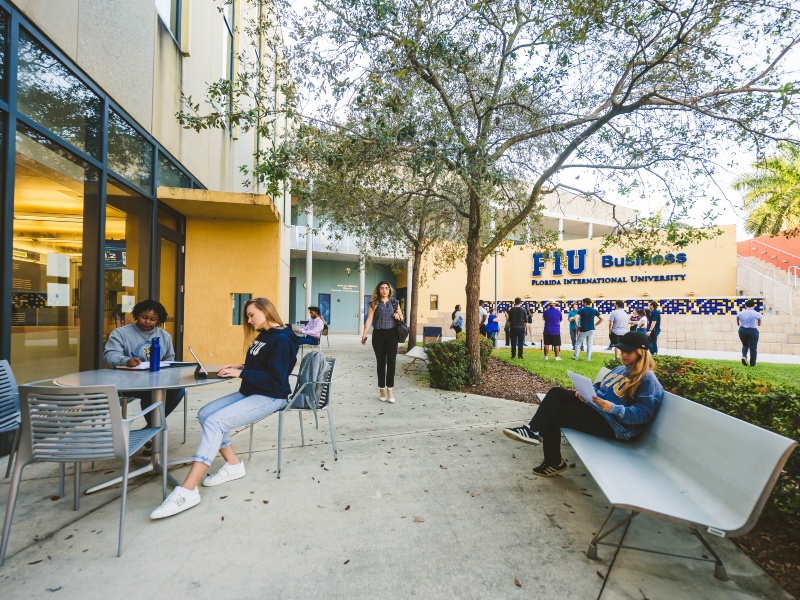 Financials
One of Florida International University's main objectives is to provide you with an affordable, high-quality undergraduate education.
Our tuition ranks among the lowest in the nation and the lowest among our competitors. In fact, Kiplinger's Personal Finance magazine consistently ranks FIU among the top "100 Best Values in Public Colleges"—and U.S. News & World Report also recognizes FIU as a "best buy" in higher education, ranking our students among the least indebted college students in the nation.
To learn more about the tuition and fees for the BBA Online program, click here.