Bachelor of Business Administration in Business Analytics
Undergraduate business students opting to pursue a BBA in Business Analytics (BA) will gain a solid foundation in the application of statistical methods, techniques, and tools to analyze large datasets. The program provides students with the background needed to applying statistical methods and techniques through use of decision support systems (DSS), expert systems (ES), business intelligence (BI) reporting tools, and business analytics (BA) data mining tools. Graduates will be prepared for entry-level business analytics and reporting positions.
This degree is STEM Designated by the U.S. Department of Homeland Security.
Graduates of the BBA in Business Analytics program will possess the skills to secure positions as business analysts within organizations across a wide range of industries including banking and financial services, insurance, hospitals and healthcare organizations, in addition to traditional information systems and technology consulting enterprises. CNN Money rates business analytics as one of the "best jobs in America" with a job growth rate of 41.2% through 2022. Accordingly, the Harvard Business Review has dubbed business analyst the "sexiest job of the 21st century." Further, Brad Fisher, Partner and U.S. Leader for Data and Analytics with KPMG, explains that business analytics "represents the ability to acquire, consolidate and transform simple data into relevant information, allowing knowledge to drive business decisions and actions."
Related Occupations
Business Analyst
Business Information Analyst
Business Intelligence Analyst
Data Analyst
Financial Data Analyst
Market Research Analyst
Operations Research Analyst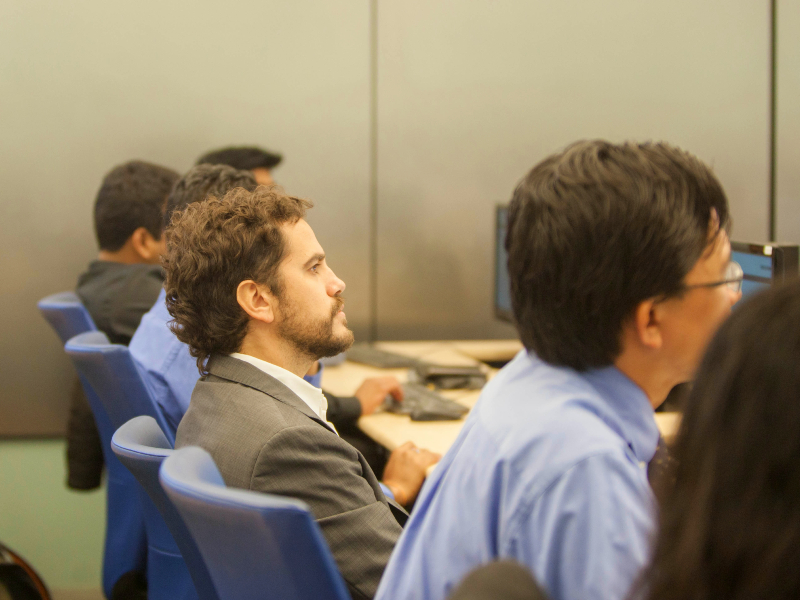 Learning Goals
After completing your BBA with a degree in Business Analytics, you will be able to:
Recognize and analyze business problems and opportunities, apply business analytics tools and techniques identify data and model targeting reporting.
Propose business analytics solutions that are technically sound, economically feasible, and organizationally viable.
Communicate, orally and in writing, information systems solutions to the various stakeholders.
Use business analytics tools and techniques to provide customers with the data, information, and knowledge to make decisions.
Collaborate in a team to participate in or manage complex information-based business projects.
Courses
60 credits of lower division coursework including business pre-core courses.
60 credits of upper division course work, including business core courses, major courses, and upper division business electives.
Major courses require a grade of "C" or higher.
Business Analytics Courses
Students are required to complete all of the following courses (24 credit hours).
ISM 3230 Business Application Programming
ISM 4151 Managing Digital Services and Innovation (Capstone Course). Students may use ISM 4421 Artificial Intelligence for Business or ISM 4452 Blockchain for Business to substitute for ISM 4151.
ISM 4210 Data Base Applications
ISM 4211 Database Systems and Physical Design
ISM 4400 Managerial Information Analysis
Business Intelligence and Reporting
ISM 4420 Business Analytics
ISM 4314 Project Management
Electives
Students may complete any electives (9 credits).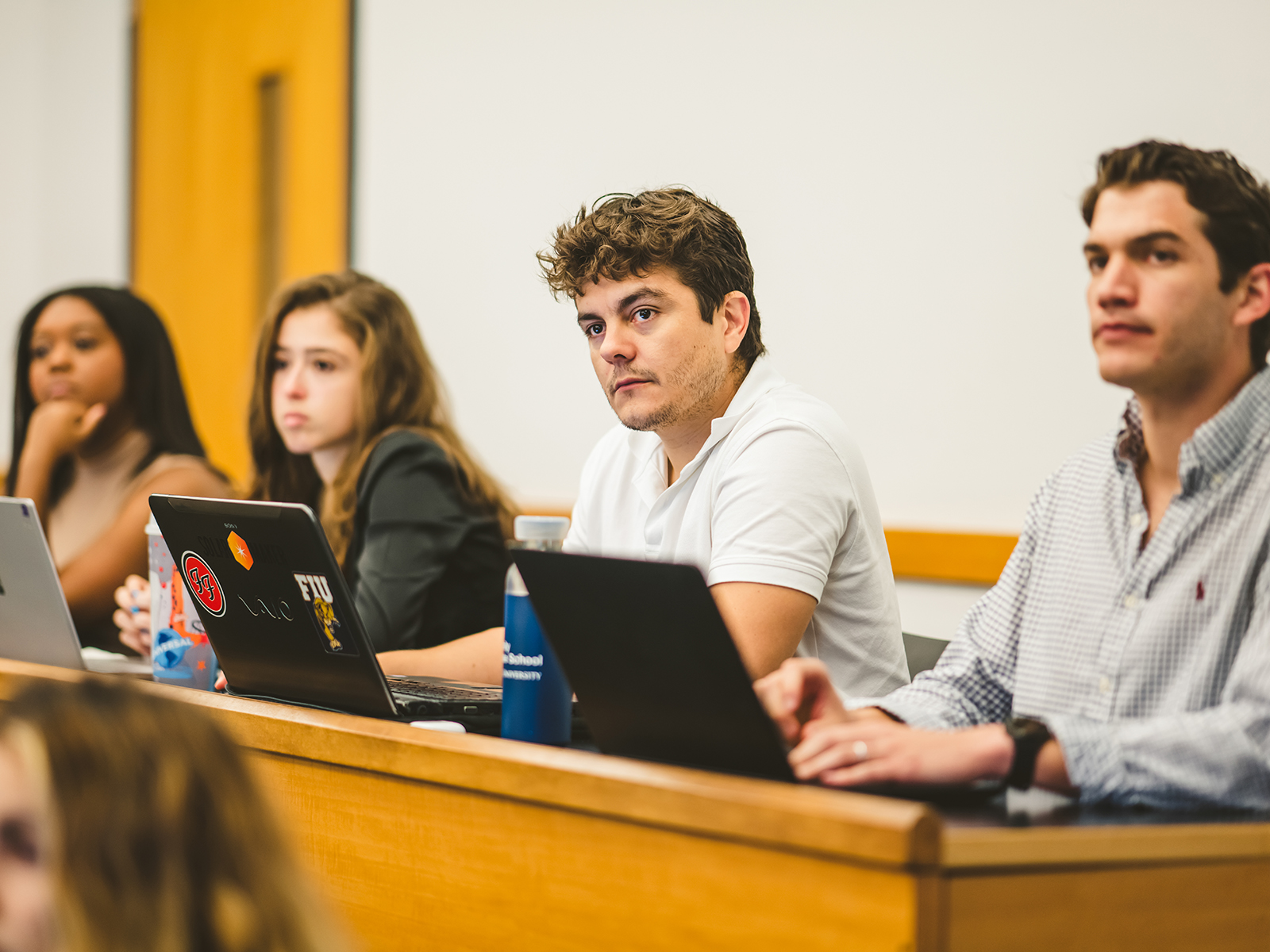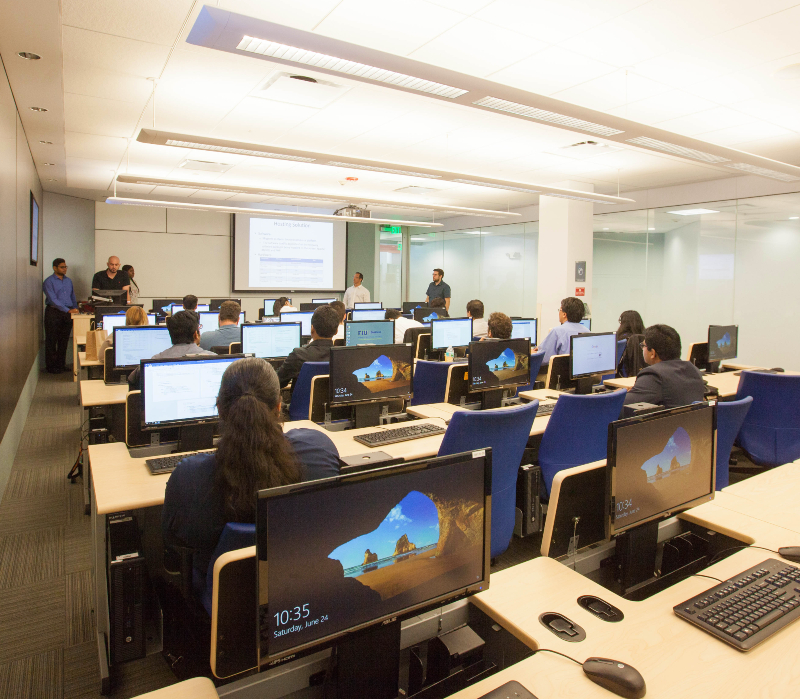 Financials
One of Florida International University's main objectives is to provide you with an affordable, high-quality undergraduate education.
Our tuition ranks among the lowest in the nation and the lowest among our competitors. In fact, Kiplinger's Personal Finance magazine consistently ranks FIU among the top "100 Best Values in Public Colleges"—and U.S. News & World Report also recognizes FIU as a "best buy" in higher education, ranking our students among the least indebted college students in the nation.