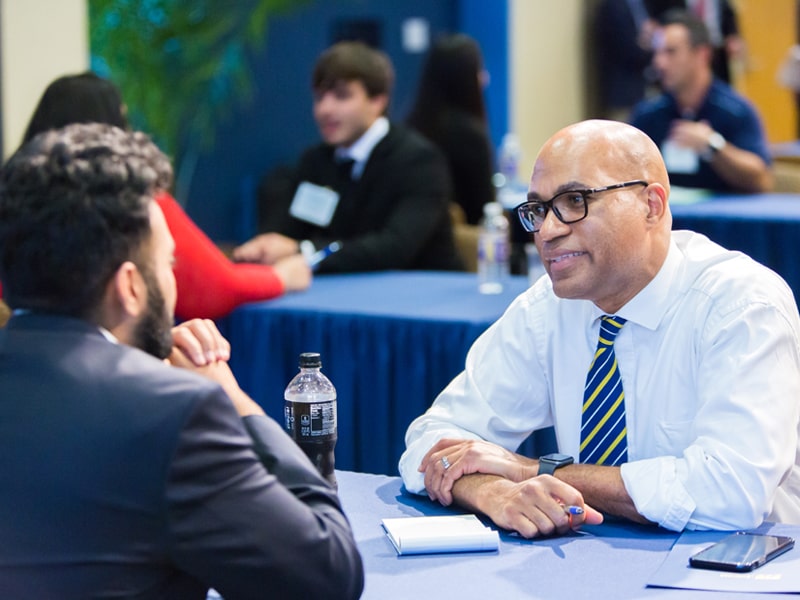 FIU's Online MBA in Cybersecurity Risk Management program is a 20-month program, fully online, with synchronous sessions on Mondays and Wednesdays and two optional in-person residencies.
Why the Online MBA in Cybersecurity Risk Management at FIU Business?
First-rate education and a respected degree at a remarkable value
A STEM-designated MBA with a robust cybersecurity component (21 hours of MBA core coursework and 24 hours of coursework specialized in cybersecurity risk management).
Maximum flexibility with fully-online synchronous virtual classes
Experiential learning opportunities are available through FIU Business's internal consultancy initiative, the ATOM (Analytics, Technology, and Operations Management) Think Tank
Curriculum developed by business and cybersecurity experts that understand the needs of the industry
Small cohort size (up to 20 students) to facilitate communication and collaboration
The MBA in Cybersecurity Risk Management qualifies as a 2-year educational waiver for both ISACA certifications: Certified Information Security Auditor (CISA) and Certified Information Security Manager (CISM).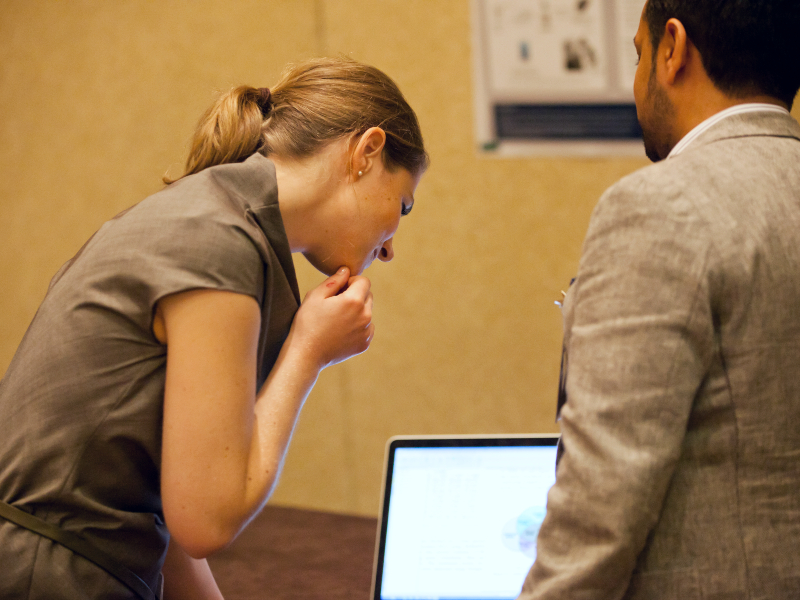 What You'll Learn
Conduct cybersecurity risk assessments and propose cybersecurity solutions.
Communicate, orally and in writing, with organizational stakeholders regarding cybersecurity, strategy, risks, incidents, solutions and metrics.
Use business analytics tools and techniques to provide the knowledge to make cybersecurity decisions and communicate mission-critical cybersecurity key performance indicators to key stakeholders.
Oversee the assessment of the security needs of the computer architecture, computer and network systems, and user access procedures.
Manage the design, implementation, operations, and maintenance of security devices, systems, policies and procedures.
Implement general compliance procedures and frameworks using the structure GRC (G: Governance, R: Risk, C: Compliance)
Design and develop cybersecurity governance frameworks and apply cybersecurity control frameworks to manage cybersecurity incidents and risks.
Oversee the leadership of the cybersecurity function and incorporate it into the organization's strategic planning, digital transformation, innovation, and incident management efforts.
Analyze the legal, regulatory, policy, and ethical issues related to the security and privacy of personally identifiable information.
Critically analyze complex international business issues and make strategic business and cybersecurity decisions under uncertainty.
Evaluate behaviors and cultural differences as they relate to managing group and individual behaviors in a global context.
Develop leadership by using team building and collaborative behaviors to accomplish group tasks (teamwork, leading in organizational situations).