Lean Six Sigma Online Yellow Belt International Certification Program
One of today's most in-demand business credentials, Lean Six Sigma (LSS) certification demonstrates excellence in managing efficiencies and continuous process improvement. By combining Lean Manufacturing (developed by Toyota) with Six Sigma (developed by Motorola), the Lean Six Sigma methodology focuses on speed and productivity while removing waste and errors in a business environment.
FIU's Executive Education Online Yellow Belt program is designed to provide a comprehensive understanding of Lean Six Sigma. Optional exercises ensure learners will be well-prepared to advance and earn a LSS Green Belt. A LSS Master Black Belt facilitates this self-paced program via video. FIU Executive Education Yellow Belt graduates qualify for a discount in our Green Belt and Black Belt programs.
Who Will Benefit
Executives, Managers and Supervisors
Team Leaders and Key Staff
Professionals working in operations
Learning Objectives
Apply fundamental Lean Six Sigma tools and methods to work problems
Fully understand the culture of efficiency and continuous improvement
Empower your team on Green Belt and Black Belt-led projects
Set yourself up for success: Rise to managerial positions by becoming a proven asset to your organization, keeping you and your organization more competitive in today's economy
COMBO YELLOW + GREEN BELT CERTIFICATION
Become Green Belt certified: Obtain a savings of $285 on our Yellow Belt course (standard fee is $435). When you register and pay for your Green Belt Certification program, the tuition fee for the Yellow Belt is only $150.
To register for our Combo Yellow + Green Belt Certification, please click here.
General Information/Custom Programs: FIU Business Executive Education can create custom training programs specific to the needs of your organization. Please connect with us by submitting the inquiry form below or contact us 305.348.4217 or fiuExecEd@fiu.edu.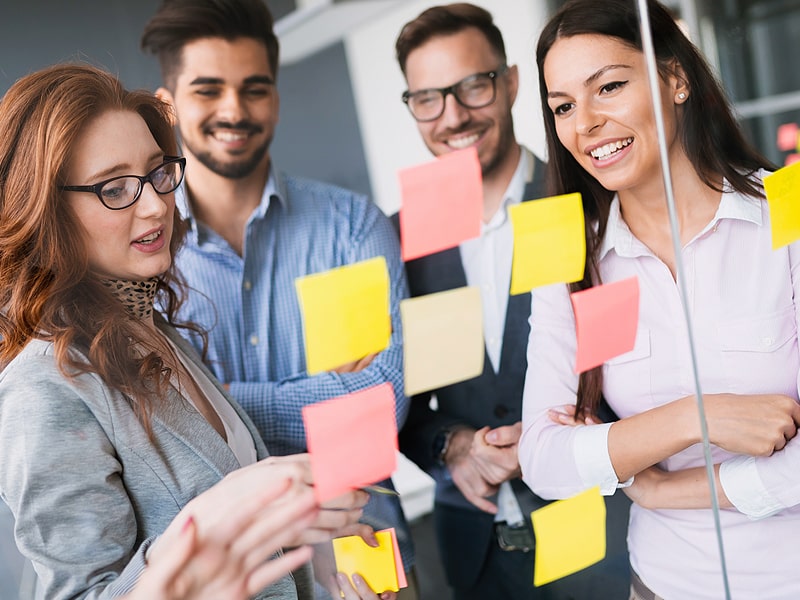 Improve business processes through quality-improvement approaches
Request More Information
Use this form to request more information about the executive education training we provide and to let us know about your unique needs. Someone will respond shortly.
By submitting this form, I authorize the FIU College of Business to contact me. Learn more about our Privacy Policy.
Schedule & Registration
Rolling Admissions – Start anytime
Self-paced, fully online
Your program fee includes:
Digital Access to Educational Materials
Digital Access to Instructional Resources
Optional, one office hour with expert guide
Certification Exam
Optional Activities and Exercises
FIU College of Business LSS Yellow Belt Certification
SAMPLE Schedule, approximately 8 weeks, self-paced
Week

Estimated Time Commitment

Topic(s)

Section I

Week 1

1 to 2 hours

Module 1: Meet Your Instructor
Module 2: How to Complete the Course

Week 2

2 to 3 hours

Module 3: Lean Six Sigma Introduction
Module 4: Lean Six Sigma Overview

Week 3

1 to 2.5 hours

Module 5: Leadership and Quality
Module: 6 Employee Engagement

Week 4

1.5 to 2.5 hours

Module 7: What is Sigma
Module 8: Waste Identification

Week 5

1 to 2 hours

Module 9: Strategic Alignment

Section II

Week 6

3 to 6 hours

The Define Phase Module

Week 7

1.5 to 2 hours

The Measure Phase Modul
The Analyze Phase Module

Week 8

1 to 1.5 hours

The Improve Phase Module
The Control Phase Module
Topics
Although this program is self-paced, it is designed to take approximately 12 hours. In addition, you can choose to complete optional exercises that will enhance your understanding of Lean Six Sigma and provide additional preparation for a Green Belt program. Topics covered include the following:
Quality and Continuous Improvement Overview
Lean Six Sigma Introduction
Simulations
8 Wastes and 15 Guiding Principles
DMAIC Problem Solving Method
Six Sigma Tools for high Quality products and Services
Lean Six Sigma Process, Structure and Culture
Overview and Foundation of Lean and Six Sigma
Drivers and Metrics
Lean Six Sigma Team Project
Customer Data Understanding
Project Planning and Documentation
Basic Lean Six Sigma Metrics
Team Dynamics
How to Measure
Program Faculty & Experts
Financial Assistance & Discounts
FIU Executive Education programs are designed to enhance your management skills and boost your career success. Because our certificate programs are non-credit and do not lead to a degree, they do not qualify for traditional student financial aid. However, financial assistance is available in a variety of methods:
Stay in the Know
Sign up to receive notices about program discounts, new start dates and registration deadlines.