By Wendy Guess, Associate Teaching Professor, Department of Marketing and Logistics, FIU Business
After recently returning from an FIU Center for International Business Education and Research (CIBER) faculty development trip to India, nicknamed "FDIB" (Faculty Development in International Business), I began pondering my 'takeaways' from the journey. How had this trip developed me as a faculty member? What will I share with my students as a result?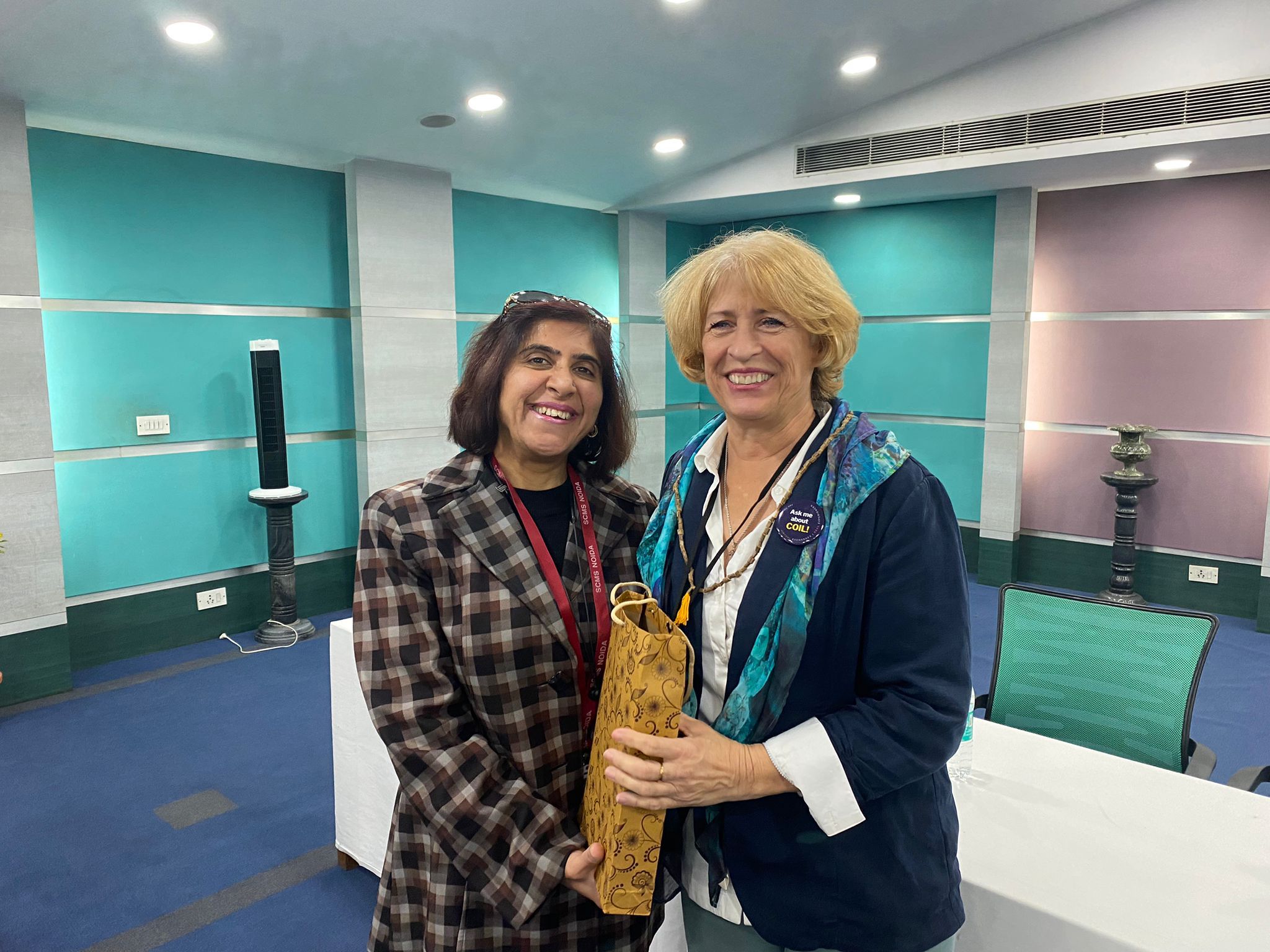 Priya Grover, associate professor at Symbiosis Center for Management Studies, with Wendy Guess, associate teaching professor of marketing at FIU Business.
Initially, a strong motivation was to learn about the country, culture, the education system, and touring some businesses was an intriguing opportunity. The prospect of seeing the Taj Mahal accomplished a bucket-list tick as well. The experience included a group of about 20, including tour guides, faculty, PhD students, and multiple CIBER universities. During the trip, we experienced - five cities [New Delhi, Agra, Kolkata, Goa and Mumbai], three flights, one train ride, one boat ride, about 10 bus excursions, and an average of 8,000 steps per day.
During each stop we would spend one day visiting a local business and management institute, another day seeing key areas of the city's history, and then on to the next destination. There was much to see and learn. We were graciously hosted by partner institutions: MDI Gurgaon, Indian Institute of Foreign Trade-Kolkata, Goa Institute of Management, and Narsee Monjee Institute of Management Studies (NMIMS) in Mumbai. We even visited NMIMS during the Indian Academy of Management Conference INDAM where several group members presented their research.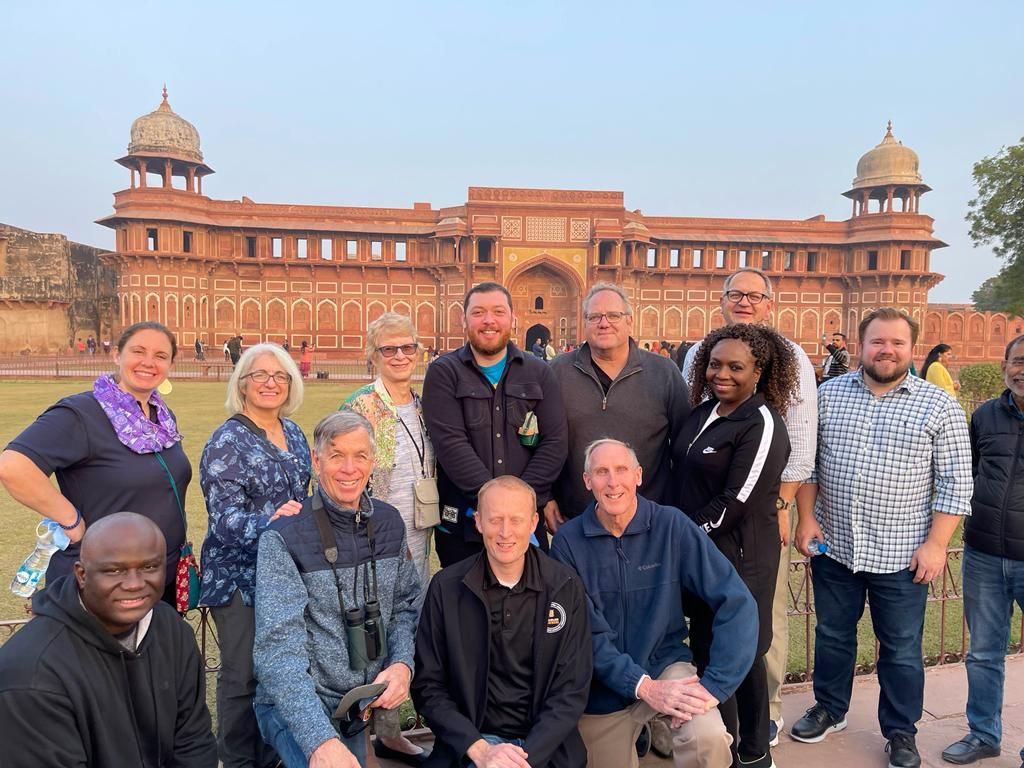 The group in front of Agra Fort
This trip was at its core a faculty development program, yet the development that was occurring went far beyond just meeting people and seeing places. Our faculty group got to do more than just visit sites, we were making connections that continue long after we returned to our respective universities. During our interactions, we were planting "seeds of collaboration."
To share some context, one of my roles at FIU is the COIL faculty fellow for the College of Business. Under the direction of Stephanie Doscher, FIU has become globally known for the COIL program (collaborative online international learning) and FIU Business is one of the most requested partnerships from international universities. Last fall, I began a partnership with Priya Grover of Symbiosis Center for Management Studies, NOIDA to complete a COIL this spring. As it turned out, our first stop in Delhi was close enough for her to come and meet me (a rare opportunity). As a direct result of this meeting, Grover and her colleagues are now connected to Anup Nair, managing director of Inspiration India, tour organizer in India, and the Bandhwari Village project in India, resulting in an additional layer of collaboration with the International Business department at FIU. Grover has also connected with several of the FDIB group to extend some of her research with U.S. and Ireland.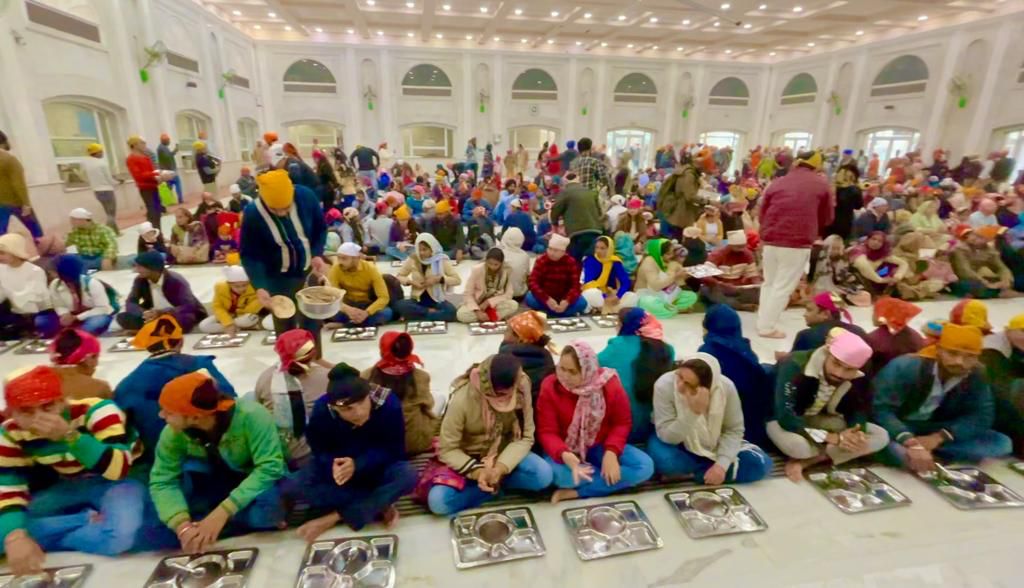 The India trip itself was planned in collaboration with the CIBER program at Brigham Young University (BYU), which happens to be my alma mater, another pleasant coincidence. That meant that at least three of the group had ties directly with BYU and of course, the partnership with FIU connected the remaining.
One of the FDIB group members from the University of Galway in Ireland, Josephine Igoe, happened to be at FIU last fall for a sabbatical in the IB Dept. We met on the trip and quickly found commonalities, deciding to collaborate on a few projects that will continue increasing collaborative opportunities between multiple universities.
Additionally, each of the stops made to businesses and Management Institutes resulted in future opportunities to engage in more collaborative exchanges from research to course development with our new colleagues in India.
During our many bus rides, many memorable discussions occurred, including insights from Anup and the local guides from each city. The rich context of Indian culture, history and modern-day concerns was shared about the complexities of India, from becoming the most populated country in the world (having just passed China), to the rise and expansion of economic opportunities, to the sheer magnitude of managing a population of its size. One of the topics shared was how domestic tourism has significantly increased, as we noticed during our sightseeing portions.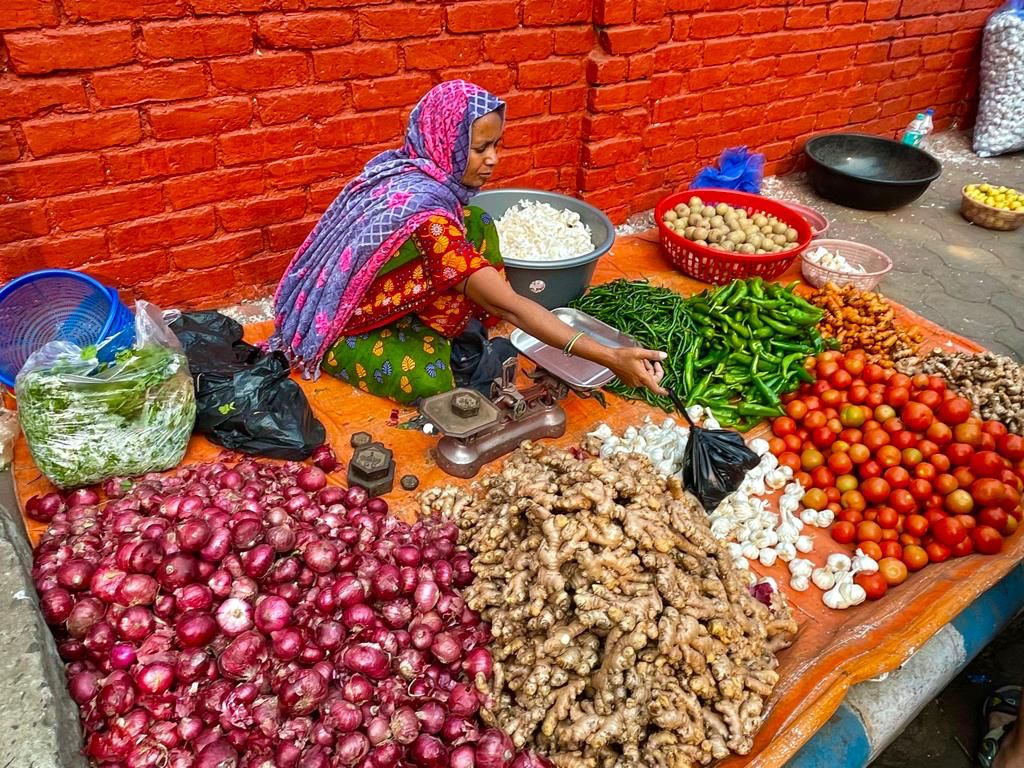 One of the major takeaways for me was a phrase that was shared in the hotels - "Atithi Devo Bhava," meaning 'guest is god' and speaks to a level of desired customer experience. It suggests the importance of intentional goals that will be useful for students as we talk about brand and customer service. This experience has expanded my connection with new global colleagues, with additional COIL projects and partnerships.
---
Driven by its mission of bringing business and cultural awareness to U.S. educators, FIU's Center for International Business Education and Research (CIBER) has sponsored an annual trip to India, bringing faculty to the nation's top corporations and iconic historical sites and expanding its offerings through the years, since 2008.
Sumit Kundu, James K. Batten Eminent Scholar Chair in International Business and associate dean for CIBER and international affairs at FIU Business, leads the annual Faculty Development in International Business trip to India.
The program, sponsored by FIU's CIBER and Brigham Young University CIBER, is geared toward teaching American academics about India so they can bring experiences back to their students and colleagues, as well as launch research projects.