Despite the end of the pandemic and a slow but steady return back to "normal," as many as 44 million Americans are still struggling with loneliness. Aiming to spark more joy and create more human connections, FIU Business gathered over 35 speakers, facilitators and volunteers to host the Joy! Joy! Joy! Fest
The two-day professional development event, held May 18 and 19 at FIU Business, was designed to help participants bring happiness into every aspect of their lives through workshops, panels and roundtable discussions for an immersive learning experience.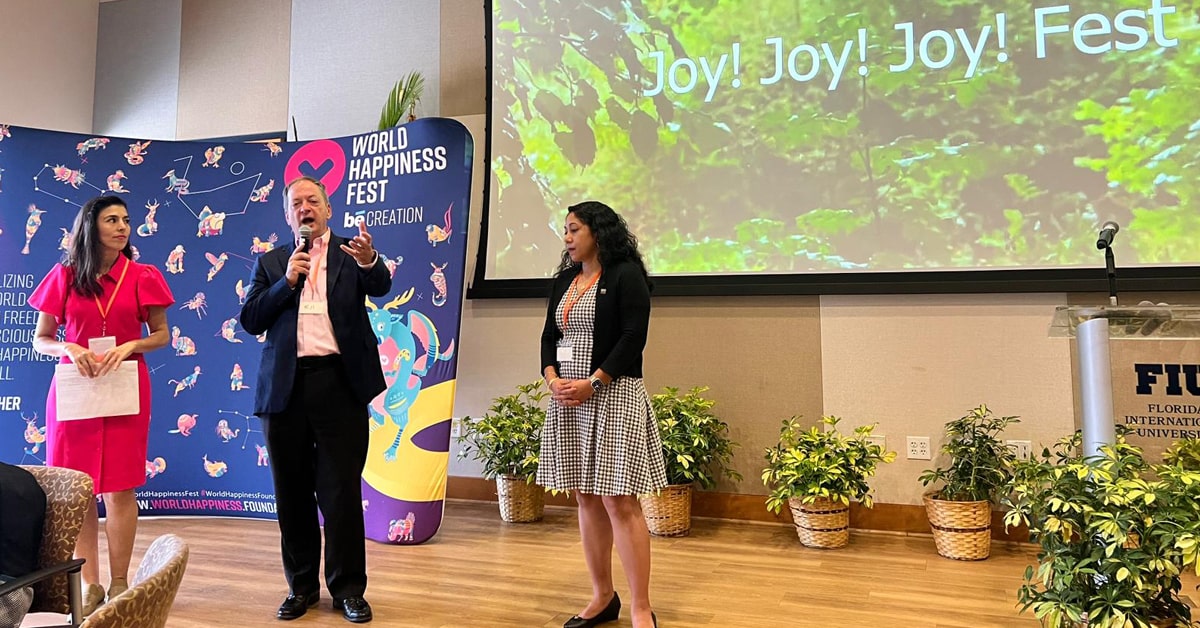 "Whatever you do, find something that makes you whole, makes you joyful, to help you get to the next step in your career" said William Hardin, dean of FIU Business. "You can publish a paper or land a big deal, but that can be fleeting. It's the community that lasts for an eternity."
Topics ranged from personal finances and networking, to transforming the mind and purifying the heart, offering a holistic approach to finding happiness. Industry experts were on hand to share their tips for achieving financial wellness, thus helping to improve overall wellbeing.
Citing a recent study in the Journal of Management, moderator and graduate teaching assistant at FIU, Andrew Millin, began the panel on financial wellness stating that "the worse you feel about your finances, the worse you perform at work."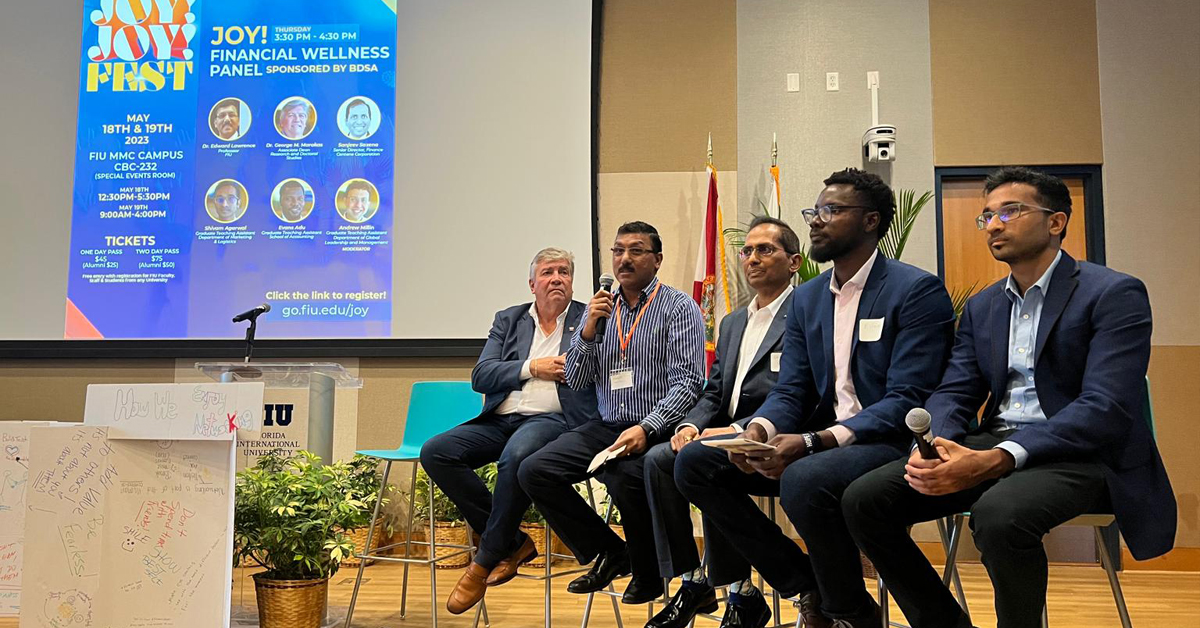 "The only way anyone can come out of financial hardship is educating themselves and their family," said panelist Sanjeev Saxena, senior director of finance at Centene Corporation. "Self-learning and financial literacy are critical."
Keynote speaker Bill Hansen, CEO of Bill Hansen Catering, explained how he grew a mom-and-pop company that generated revenue of $1 to $2 million per year in 1982 to now making $20 million annually. Since then, the company has purchased three catering companies and three luxury restaurants in condominium towers and one small staffing agency.
"We scrambled to regain the culture we had in the day and grow from a good place to work in, to a great place to work in," Hansen said. "In addition to focusing on the cashflow, making sure money comes in, I work to ensure employees work-life balance and their happiness."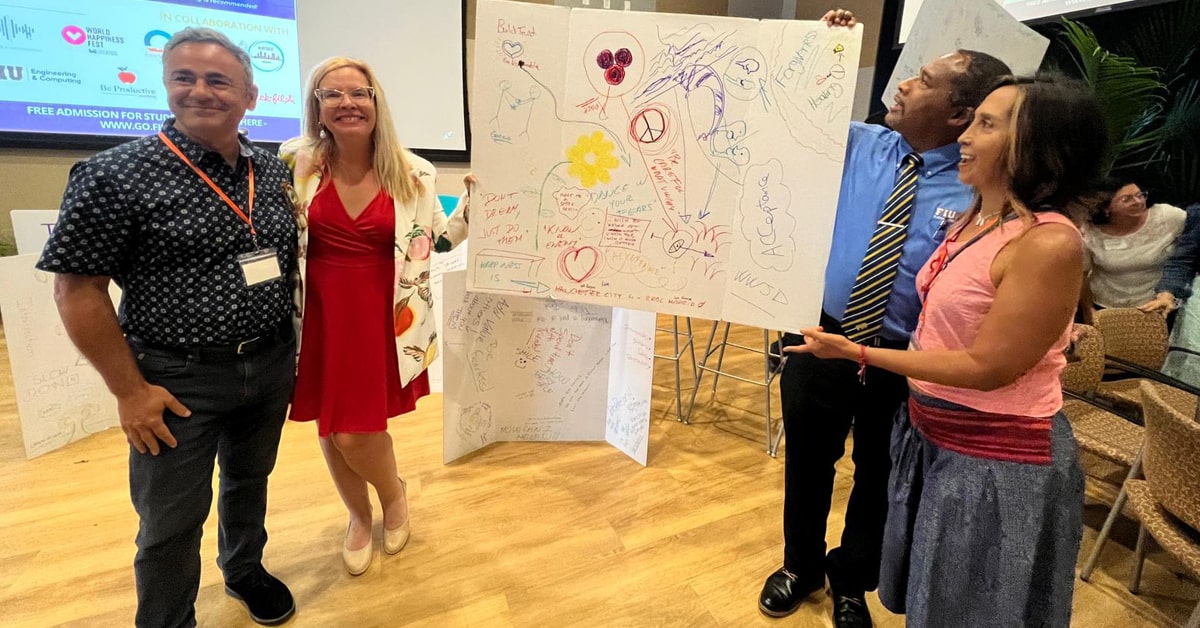 During a panel on personal and workplace joy, participants discussed suggestions on how to maintain joy in life.
"Know what your mission is," said Caroline Coyle, executive coach. "Whether in your corporate role or in life, be aspirational to reach that mission. Focus on 'who am I serving' and 'why am I going to do it' before 'how' and 'what.'"