A group of 15 FIU students traveled to India during spring break, expanding the innovative microenterprise initiative Bandhwari Women's Project, created to help a community of poor and marginalized women near New Delhi gain financial independence through creating hand-crafted fashion accessories.
Since the project was founded in 2016 by international business teaching professor David Wernick, FIU student members of the International Business Honor Society (IBHS) have been traveling to India on a regular basis.
This year the FIU students, who received scholarships from FIU's Center for International Business Education and Research (CIBER) to help cover their trip expenses, partnered with a group of Indian business students from the Symbiosis Center for Management Studies to develop new products for the local market and marketing materials.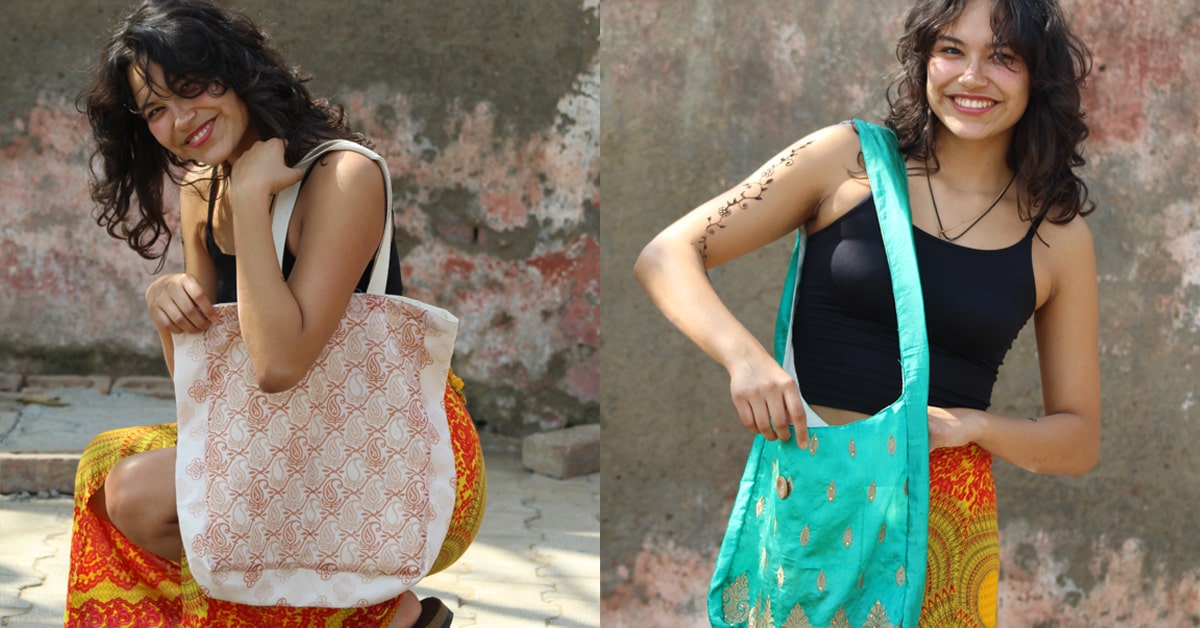 FIU student Vania Arredondo shows the new products created by the women of the Bandhwari Women's Project
Among the new products produced this year were jewelry bags, scrunchies and beach blankets – all made from repurposed sari fabrics. IBHS students manage the production, logistics, marketing, sales and distribution of the products, with many of the items sold on campus, at local artisan markets and via the IBHS website. Most of the proceeds go back to India to fund educational initiatives.
With the U.N.'s International Women's Day celebrated on March 8, FIU Business aims to lead by example as the Bandhwari Women's Project has given the women of the village a means of economic freedom and security, stability in the village, and material goods, from new sewing machines to health items.
The initiative is also benefitting FIU students in many ways, from building business skills to gaining new humanitarian insights.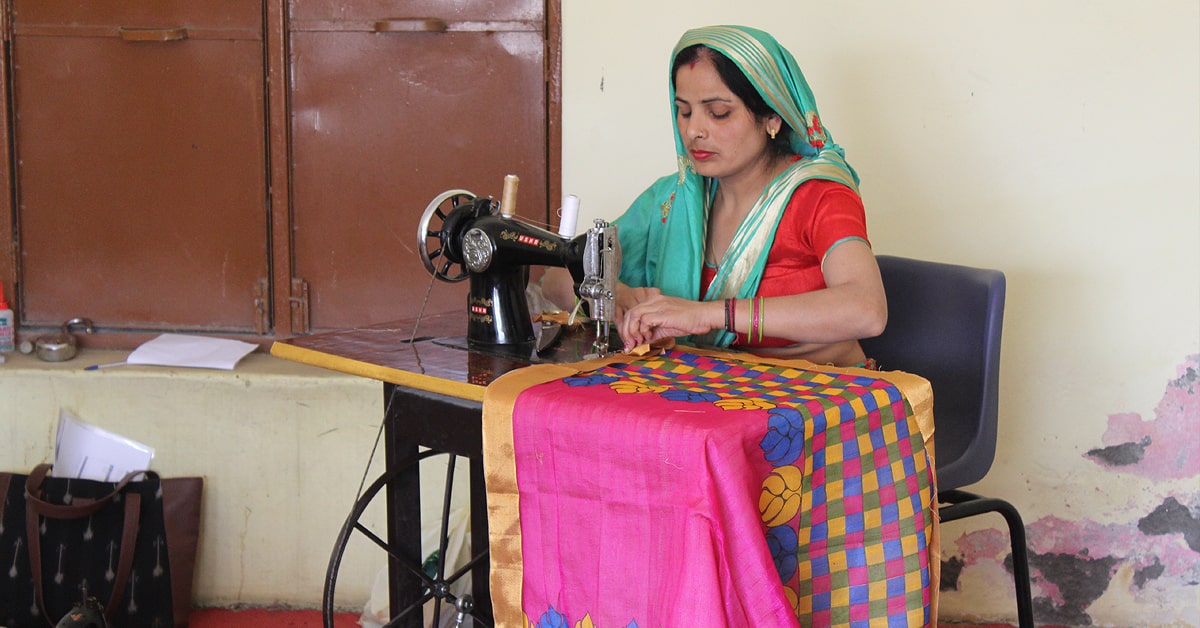 Bandhwari woman at sewing machine
Kassandra Perez, a senior majoring in economics and supply chain management, described the trip as a life-changing experience.
"In the span of about a week, I was able to witness the big impact that a small initiative like this can have on a poor village," said Perez. "My time in India has opened my eyes to the role that business can play in promoting change. Sometimes all it takes is one small act of kindness to see not only growth in our world but in ourselves."
This year, in addition to helping the women of Bandhwari village design beautiful handicrafts for export, the students volunteered their time in the local primary school teaching English and math and engaging the children in learning games, arts and crafts, song and dance, and sports. Before their departure, the 15 FIU students installed a volleyball net in the schoolyard and a basketball hoop and donated sporting goods.