Digital took the lead in the FIU Track of the 24th annual Miami Herald Startup Pitch Competition, South Florida's signature entrepreneurship outreach competition, which was presented by FIU Business and Blackstone LaunchPad. The goal: to ignite innovation and new business opportunities.
Tennts, which makes property management software, took first place in the FIU Track, open to university students, faculty and alumni. Yari Carrizo, Daniel Detoni, Erick Sasse and Felipe Hufstatter launched the company.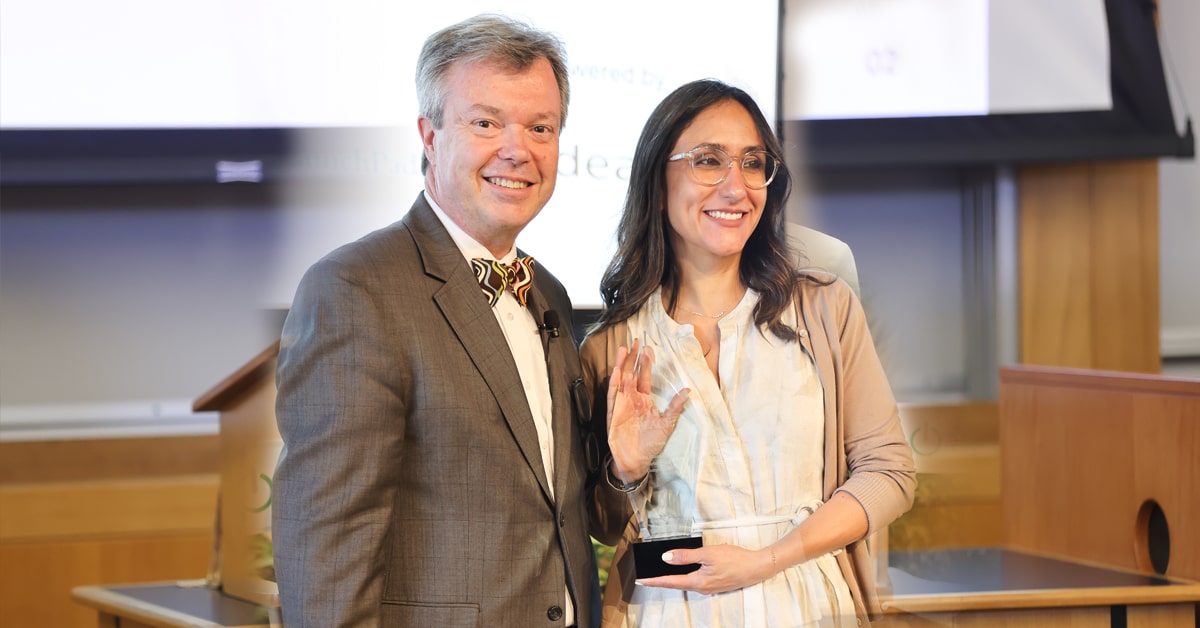 (L to R) Miami Herald Business Editor Paul Bomberger gave the top award to Yari Carrizo, one of the founders of Tennts.
The finalists pitched their respective business plans to expert panels of judges Friday at FIU Business and winners were honored in an awards ceremony that evening at the school's special events center.
In the FIU division, Charitable Donations, operator of a digital platform for donors, nonprofits and corporations, finished in second place. Third went to FitLove, developer of an app to connect fitness enthusiasts with potential workout buddies or romantic contact.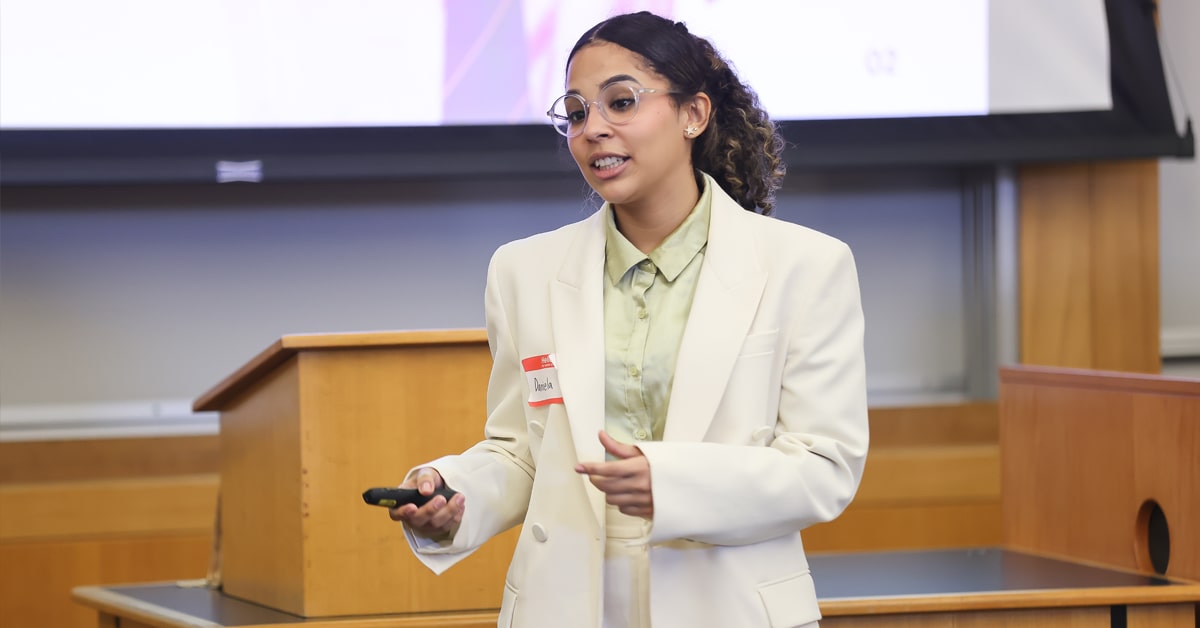 Students present their business ideas before the judges in the 2023 Miami Herald Startup Pitch Competition
For the FIU Track, pitch decks and strategy are eligible to compete, while those who pursue the pitch competition's Community Track must submit viable products.
Judges for the FIU Track were Rafael Soltero, co-director of the FIU Business Global Sales Lab; Seema Pissaris, serial entrepreneur and FIU Business clinical professor; Louis Melbourne, FIU Business teaching professor; Ana Barrera, CEO of Succession Marketing; Orlando Espinosa; and Raul Pino, managing principal at The Hype Real Estate Group.