Learning any analytical process can sometimes be tedious, but it doesn't have to be boring.
To help inspire his students to analyze problems and develop solutions in their business process analysis class, Chris Ellis, associate teaching professor of information systems and business analytics at FIU Business, has them put down the books and fly paper airplanes instead.
Every two weeks, Ellis rolls a tall cart of supplies into the classroom as students eagerly wait to begin their "plane game" to build and sell as many quality paper planes as possible in 30 minutes.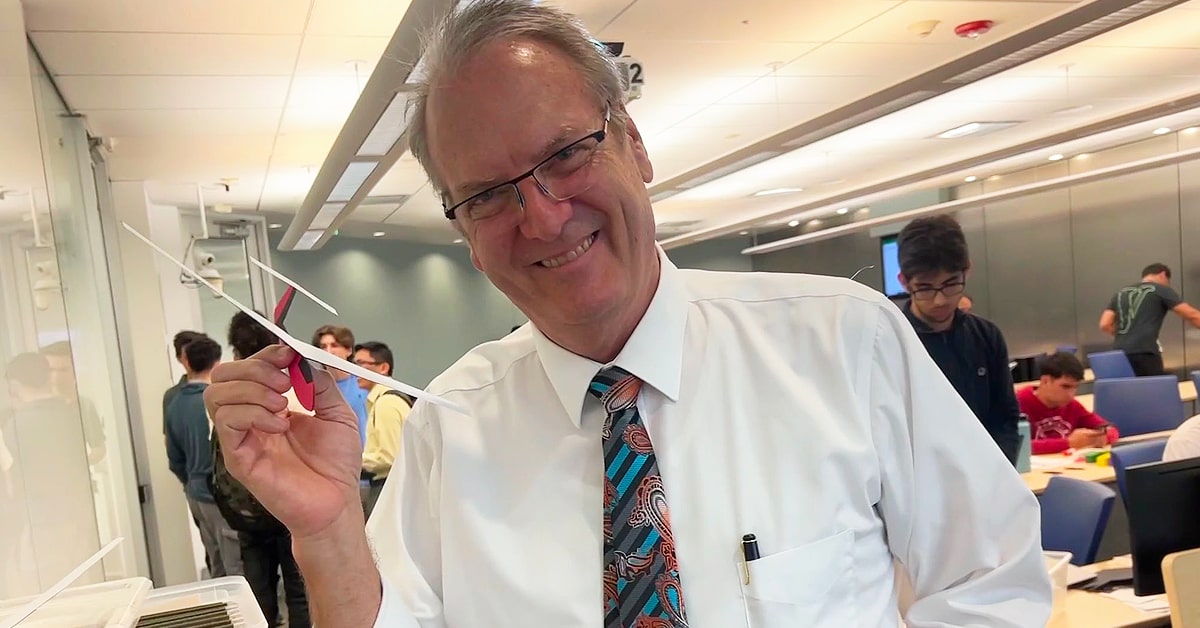 Chris Ellis
 
As Ellis sets the timer, he cranks up a playlist of rock ballads from bands like Boston and Journey. The students split into 12 teams tasked with designing their own process to manufacture, assemble and sell planes to four student buyers. Once orders are received, it's a race to cut out the wing shapes for each plane model, attach them to a fuselage, inspect for quality and then it's takeoff.
Each purchase is quantified with a balanced score card to reward construction quality, speed of delivery, and flyability for each plane.
"This is the first game I've created where the student buyers compete against each other, instead of me," said Ellis. "Teams compete on how well they can design and organize the process to become more efficient and profitable."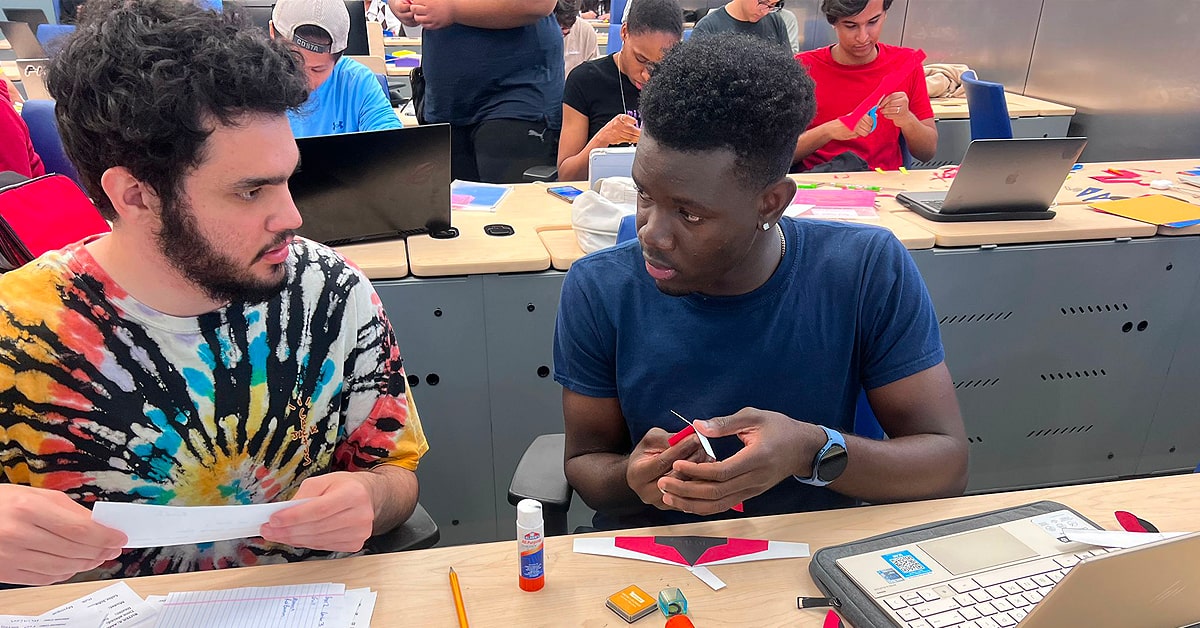 After the timer reached 1,800 seconds, the numbers were tallied - buyers asked for 44 planes that round but the teams managed to assemble 14. And of those, only a few flew well.
"The orders were coming in way too fast," said Carolina Othon, a junior, majoring in information systems. "The professor calls these dependent events with statistical fluctuations. One department messes up and it causes a total collapse."
As class adjourned the students huddled with their respective teams brainstorming new strategies, determined to put more planes up for sale and in the air.
"Someday you'll be sitting at the helm of a business," Ellis said. "You'll have to figure out how to get three to four more times more output."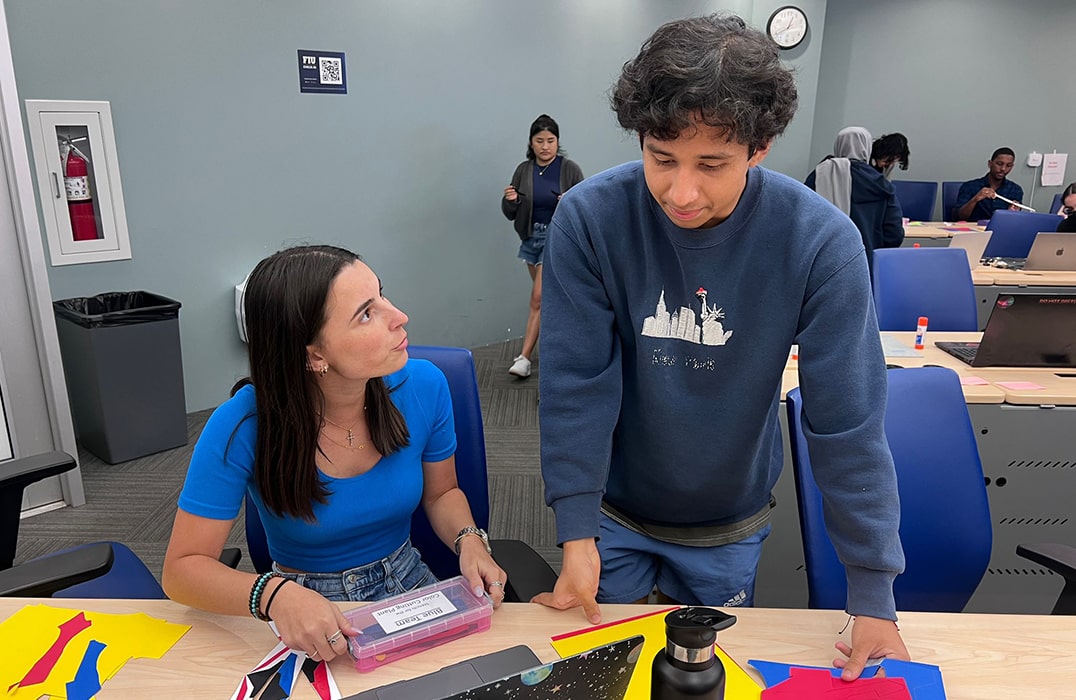 Weeks later, just before the final round of the game, students introduced new digital transformation components to speed up their process and eliminate defects.
Among them, QR codes for buyers to make purchases, monitors displaying current orders and even a flashing light display set up by the red team to indicate their completed orders.
The buyers were also inspired to discover new and faster processes.
"We got to see the how teams that built the planes adjusted and innovated, and we as buyers tried to do the same," said Timothy Charles, a senior finance major. "We had to stay up to date with those groups."
After the planes were inspected and flown for the final session, the tallies were compiled one last time. Over the course of the semester, the blue team produced and sold the most planes and took the win.
The news hit some students from other teams hard.
"The last round, our struggle was we didn't synchronize like we had before," said Alejandro Carreas, a senior majoring in international business, who was on the red team. "We did better as a team, the nerves just took over."