By Cynthia Corzo and Ellen Forman
Two FIU Business students were recognized as Real Triumphs Graduates for their success in overcoming obstacles and achieving admirable goals at Florida International University's spring 2022 commencement ceremonies, taking place on April 30.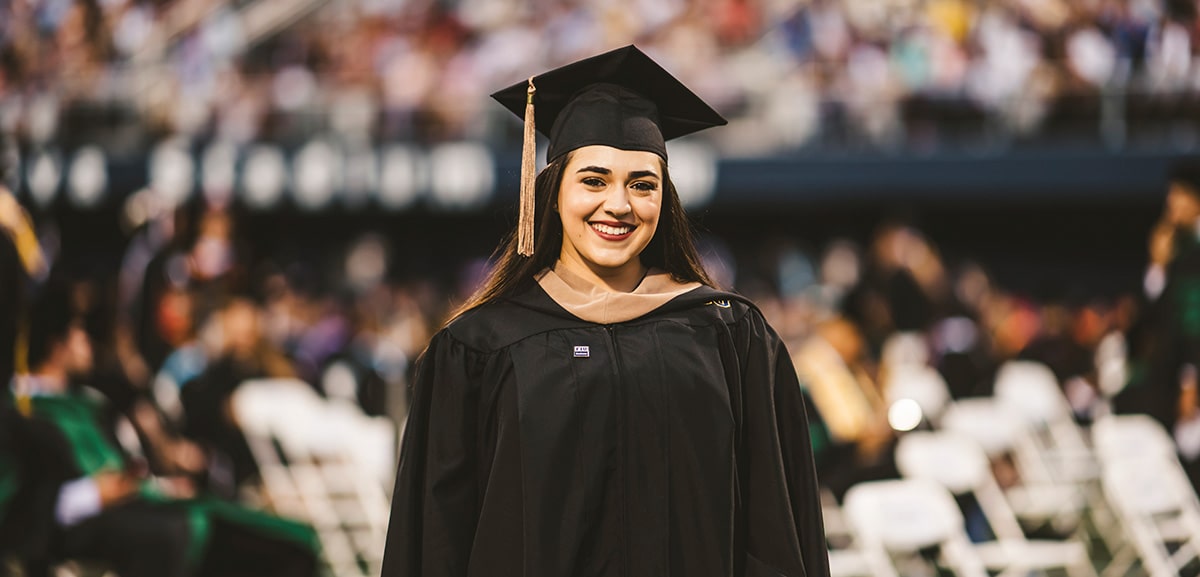 Giselle Gallardo (MBA '22)
Giselle Gallardo has had an entrepreneurial mindset since middle school when she began making and selling hair bows-just for fun. A high school program required she develop a business plan and she competed at regional and national levels, receiving mentoring and coaching from business executives.
In 2015, she was named Ernest and Young's Entrepreneur of the Year. She credits that experience with her passion for business, especially startups.
Giselle was born in Miami and is the first in her family to graduate college. Her parents fled Cuba for political reasons, seeking asylum in the United States.
During her junior and senior year at FIU Business, Giselle served on the executive board for the Association of Latino Professionals for America, where she mentored students and hosted workshops on resume writing and interviewing skills.
After an internship and two years in sales at Comcast Spotlight, now Effectv, Giselle was hired as a portfolio strategist for the company last year. She works behind the scenes, creating presentations for high-profile accounts highlighting multiplatform advertising channels.
In 2020, amidst the COVID-19 pandemic, Giselle and her boyfriend co-founded Pa'Picar Miami, a charcuterie board business.
After graduation, Giselle plans to remain in the corporate world, working with client engagement. She wants to continue the leadership role that some managers inspired in her.
What does she see as key to success? Roll up your sleeves and work with the team to make them shine.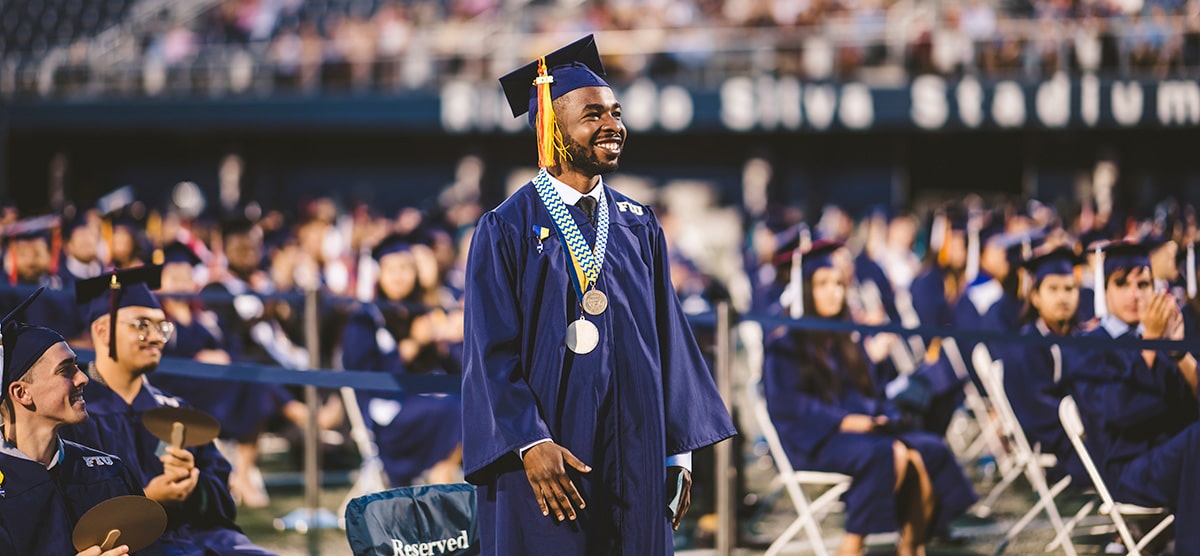 Victor Sims (MBA '22)
For 11 years, prior to being adopted, Victor Sims grew up in Florida's foster care system. He lived in 18 different homes and attended 13 different schools, without the stability of a permanent home and supportive family.
From this personal situation, Victor developed his vision for a strong focus on family reunification, sharing his experiences to ensure that children have the best possible opportunity to live in a safe, loving environment.
Realizing that the hierarchy of needs for children in foster care started with a sense of psychological safety, Victor set his focus on reimagining what it meant to find families for children, creating and serving multiple agencies in Florida. He helped SailFuture pilot an innovative case management program for 54 teenagers who were sleeping in offices by building partnerships and capacity for foster care through recruitment of kinship families. He also served in an advisory board capacity at the Administration for Children and Families under two U.S. presidents, Barack Obama and Donald Trump, serving on the National Foster Youth and Alumni Policy Council and providing policy recommendations around Preventing Unnecessary Entry into Foster Care, Social Capital, as well as Crossover to Juvenile Justice.
Victor was recognized in June 2019 by the American Bar Association as a Reunification Hero and as a 2020 Casey Excellence for Children Award as an Alumni in care, and by the Treehouse Foundation as part of their Re-Envisioning Foster Care in America Champion.
Victor's FIU MBA gave him the analytical and business skills that he feels are critical for effective leadership in the social services field. At 26, he hopes to transition to an advisory role, working as a consultant and widening his ability to change lives.