Amid South Florida's skyrocketing real estate market and growing economy – driven by crypto, tech and finance – the Hollo School of Real Estate at FIU Business will present the REact 2022 Real Estate Conference on Nov. 4.
Throughout the day, industry insiders and experts, including Miami Mayor Francis Suarez, will discuss topics that include the relationship between technology and the real estate industry; the past, present and future of Miami; and how academia is preparing the next generation of leading-edge investors.
"There's no doubt that the market is changing. Interest rates are going up, inflation is hot, and people are repositioning themselves in the real estate market," said Eli Beracha, director of the Hollo School. "Gaining information from experts, dealmakers and researchers will be especially important at this time."
Themed "Miami: A Real Estate and Technology Powerhouse," the conference will be held from 8:00 a.m. to 5:00 p.m. at the FIU Graham Center at FIU's Main Campus.
As Miami's tech footprint expands, insiders will discuss how blockchain, securitization, tokenization, the metaverse and other technology trends are revolutionizing the real estate, hospitality and property sectors. The full schedule can be found here.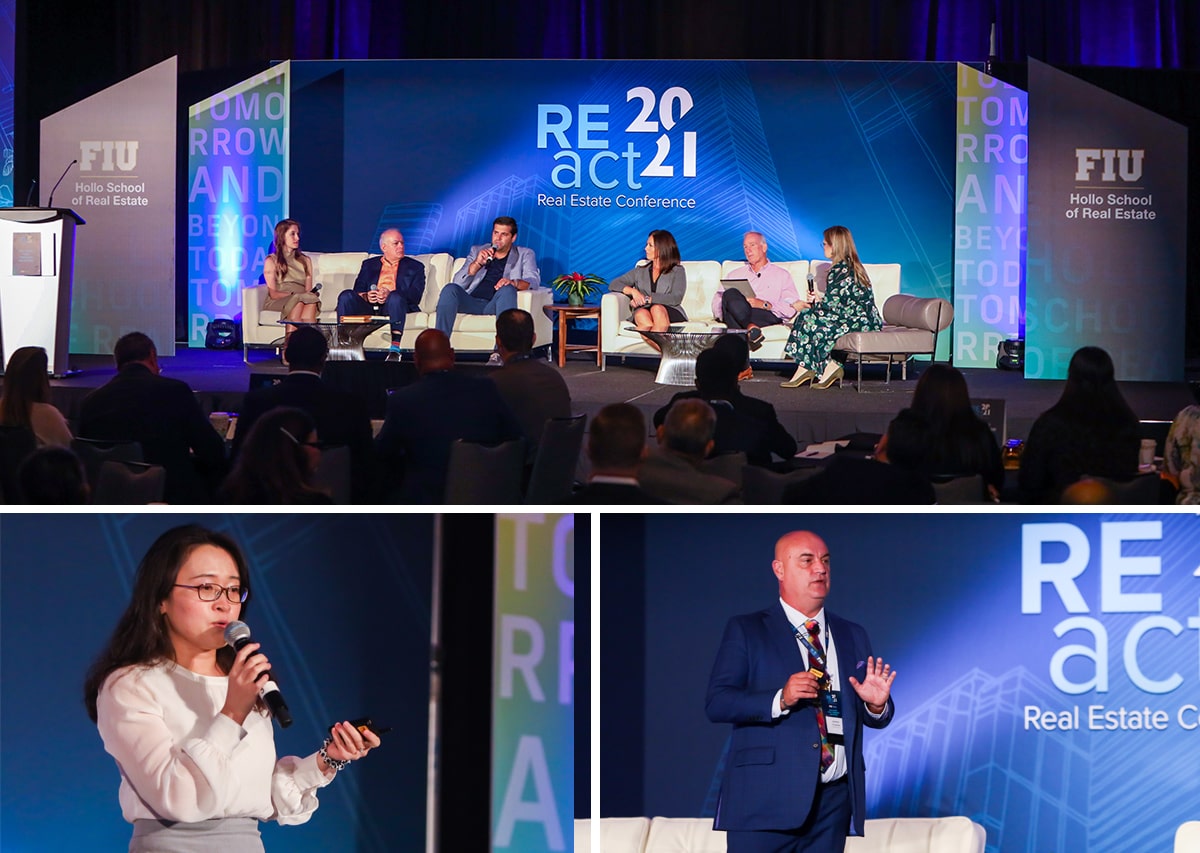 Speakers at REact 2022 include Aly-khan Merali, chief financial officer, Turnberry; Cassie Resnick, managing director, Mast Capital; Juan Alvarez, president, Blokhaus Real Estate Tokenization; Veronica Cervera Goeseke, CEO, Cervera Real Estate; and other real estate experts.
During the conference, FIU Business will honor Tibor Hollo, chairman of Florida East Coast Realty, with a Lifetime Achievement Award for his impact on real estate education and research.