Since 2008, FIU's Center for International Business Education and Research (CIBER) has sponsored a trip to India, bringing faculty to the nation's top corporations and iconic historical sites and expanding its offerings through the years. When COVID-19 skuttled plans for the 2020 in-person program, known as Professional Development in International Business (PDIB), the center decided to create a virtual version of a journey as an educational opportunity.
Carlos Alsua found himself wandering around a night market in Jaipur as part of an FIU-led trip to India, held off for a year due to COVID-19. As a University of Arizona professor studying how cultures around the world are adapting to life during a pandemic, Alsua noticed how happy the merchants were to have foreign visitors back in their midst. "One of them looked at us and said, 'Oh my gosh, I'm so happy to see the white tigers are back!'" he recalled. "We were a symbol of things returning to normalcy in a city that depends mainly on tourism."
It was one of many experiences shared by the group that traveled under the direction of Sumit Kundu, James K. Batten Eminent Scholar in International Business and associate dean for international programs at FIU Business, who has led the annual Professional Development in International Business trip since 2008. The program, sponsored by FIU's Center for International Business Education and Research (CIBER) and Brigham Young University (BYU) CIBER, is geared toward teaching American academics about India so they can bring experiences back to their students and colleagues, as well as launch research projects.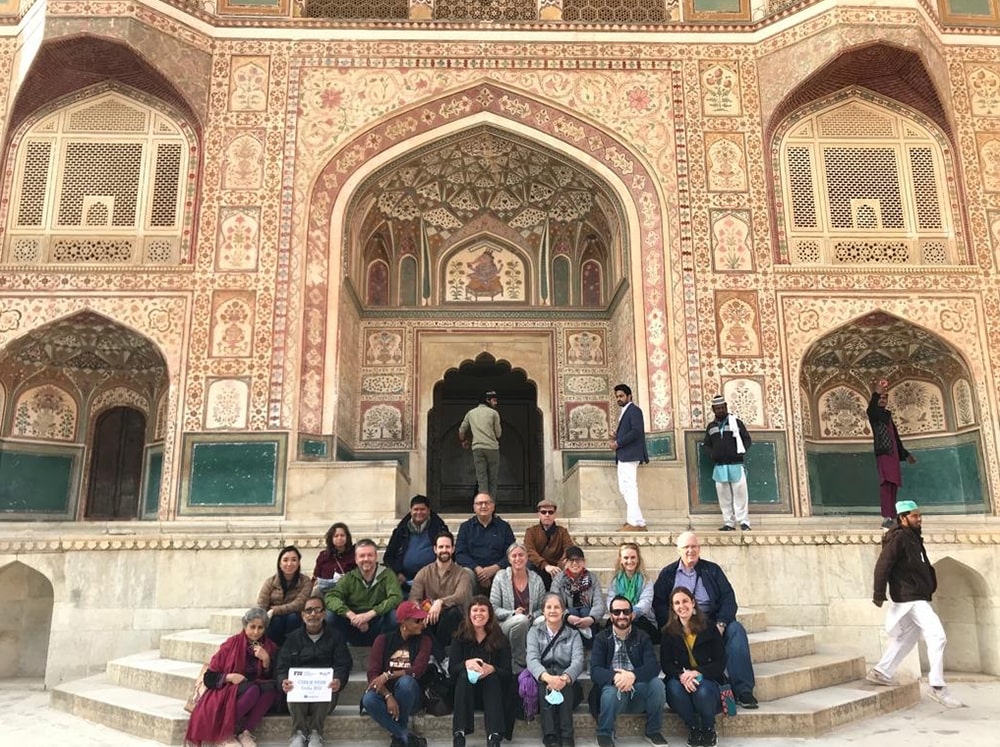 In front of Amber Fort in Jaipur.
One year after COVID-19 forced the program online, 18 academics from around the country headed off in December 2021 for the 10-day trip through five cities. "It was a challenge to say the least," Kundu said. "But we were up to the challenge."
As new rules limited gatherings to five people, and some corporations closed their facilities to outsiders, Kundu worked closely with locals to continuously adjust the itinerary. In spite of bumps along the way, the trip succeeded in showcasing how resilient and innovative the Indian businesses have been during the pandemic.
The program included one of India's largest tile manufacturers and a small factory in Jaipur exporting hand-woven carpets. The group dined at restaurants, where they saw traditional dances. The highlight was watching the first sunrise of 2022 ascend over the Taj Mahal, where they were among the only visitors.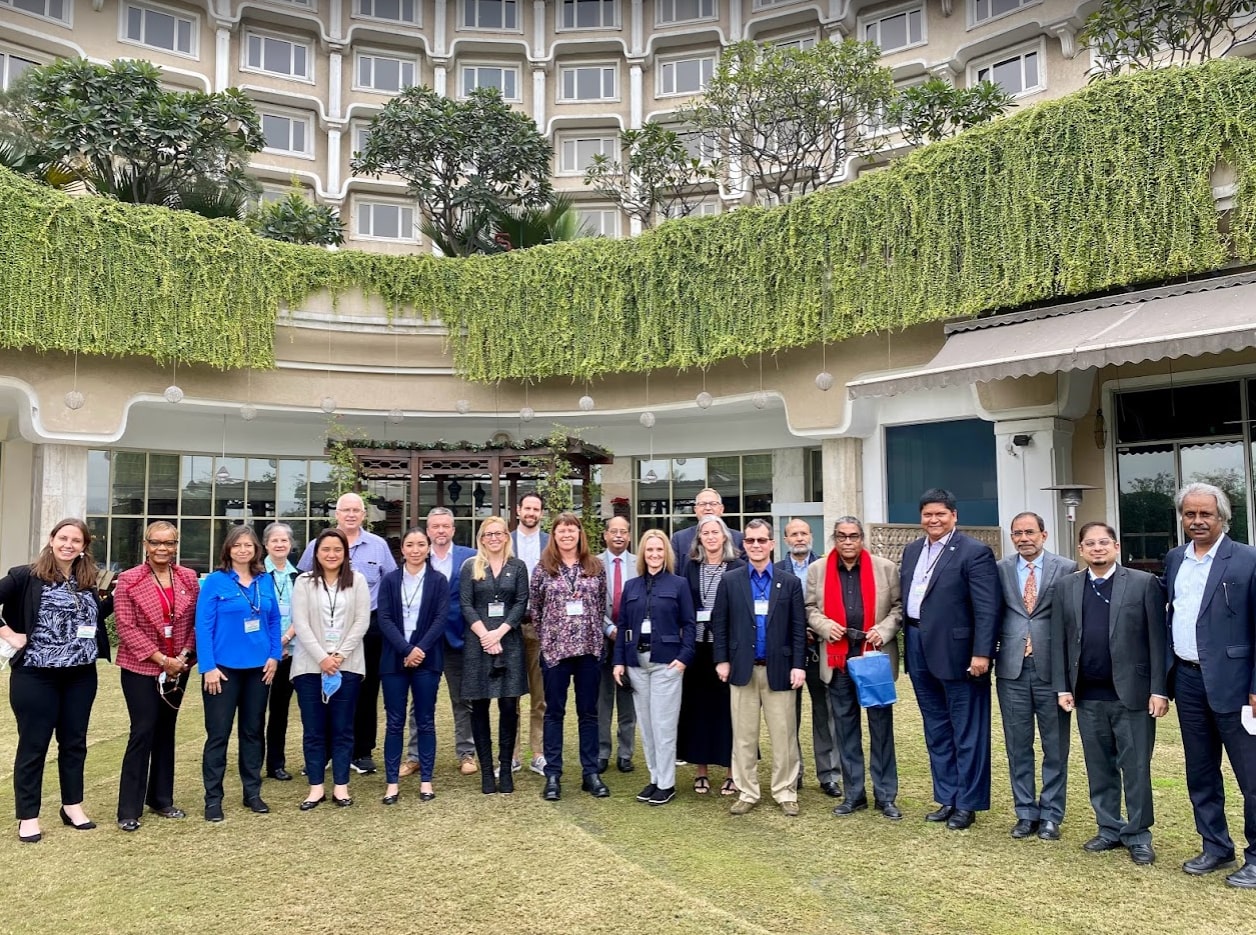 The group poses at their hotel, The Taj Palace in Delhi after the CII (Confederation of Indian Industry) Seminar: "India-Headed towards a US$5 trillion Economy." They are joined by the seminar speakers.
"I was very interested from a business aspect to see what two years of pandemic had done to India, how Indians were coping with the pandemic and how Indian businesses were coping with the pandemic," said Alsua, who has traveled throughout the pandemic to see how countries are faring. "To my surprise, everywhere around the world, we humans are extremely resilient. I'd do the trip again tomorrow!"
The FIU CIBER plans to offer the faculty development program in India again in December 2022.