The financial accounting class he tried to pass gave Mario Trueba (MBA '87) the numbers knowledge that set him on a 39-year career, leading the sales and mergers of U.S. and international banks.
Now regional president, South Florida and New York, First Horizon Bank, Trueba was featured at the FIU Business Wertheim Lecture Series December 1, where he shared insight into his career path and the evolution of the banking industry.
"I've bought, sold, been bought and been sold various times, and I have at times led the process" Trueba said, adding he has led all except the current one. "We're being sold now and pending regulatory approval."
His banking career began in 1984 with Sun Bank and Trueba later led the sales and integration of United National Bank, Mellon United, Sabadell United Bank and IberiaBank, which in 2020 became First Horizon, plus the acquisition of three other banks.
Now, TD Bank Group plans to finalize its purchase of First Horizon in the first quarter of 2023.
Trueba told students in the room his story of days at FIU, how he was once in their seats – studying for finals, selecting courses and electives, taking his first steps in the industry.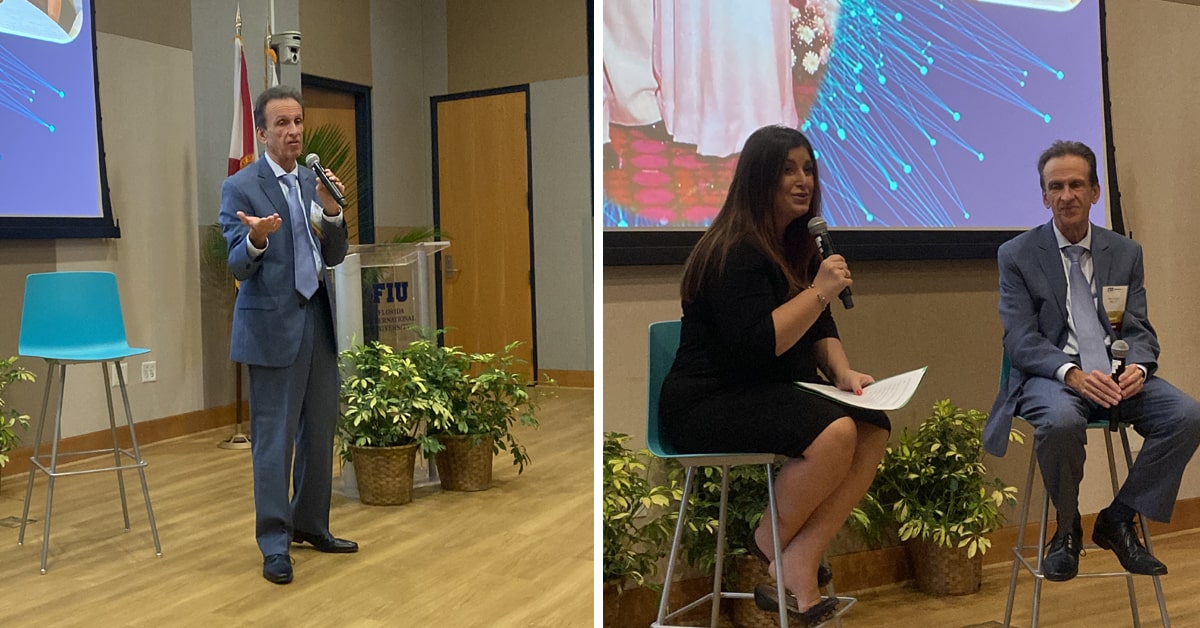 "I learned the foundation of banking through graduate school and on the job," Trueba said. "In your electives do things that challenge you, stretch your comfort zone."
Trueba recalled what he considers one of his biggest disappointments. He was unsuccessful in a management-led buyout of Mellon United.
It was the middle of the financial crisis, and they couldn't finalize the deal. They returned investors' money.
"There were too many things we couldn't control, largely the state of the economy," Trueba said. "We had to go back and tell our employer 'we're trying to buy this and I can't do it.' It hurt. Thankfully, later, we found a good partner to buy us, Spain-based Banco Sabadell."
Looking forward, Trueba anticipates a bumpy 2023 for the economy, although perhaps not as volatile as this year.
Already evident is the inverted yield curve, a short-term U.S. treasury paying a higher interest rate than long-term U.S. treasuries. "A customer that buys a 10-year treasury will yield a lot less than a two-year treasury," said Trueba.
In 2023 no one expects corporate earnings to be as strong as this year, he noted.
"I do believe we'll have a recession, a fairly shallow one, next year," said Trueba. "How we deal with it is going to define our success or our failure."