The recent Master of Science in International Real Estate graduation dinner highlighted the merit of Hollo School of Real Estate professors and students for their dedication and work.
Eli Beracha, director of the Hollo School, and William Hardin, dean of FIU Business, received Best Professor awards from Avanti Way Realty. The new gift, $5,000 for each professor, was established by the firm's founders Enrique Teran and Andres Korda; it will be awarded annually.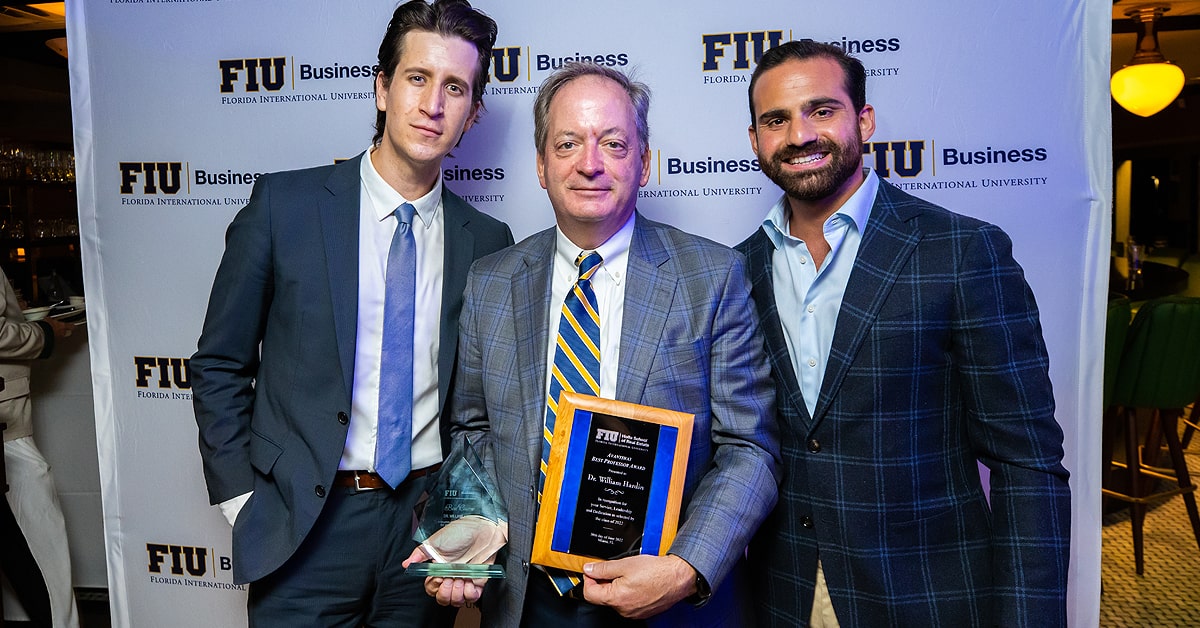 FIU Business dean William Hardin receives the Avanti Way Best Professor award. (L to R) Alvaro Trueba, managing director, Avanti Way Realty; William Hardin, FIU Business dean; and Arturo Borges, managing partner, Avanti Way Capital
"Awarding professors - voted by our students - for their excellence in the classroom is a terrific way to reward and encourage excellence," said Beracha. "The more the real estate community recognizes our achievements the better we will get."
The Harold and Freyda Tiktin Real Estate Excellence Award, also presented at the graduation dinner, recognized one student and two faculty members for their hard work, outstanding contributions, and commitment to the field of real estate.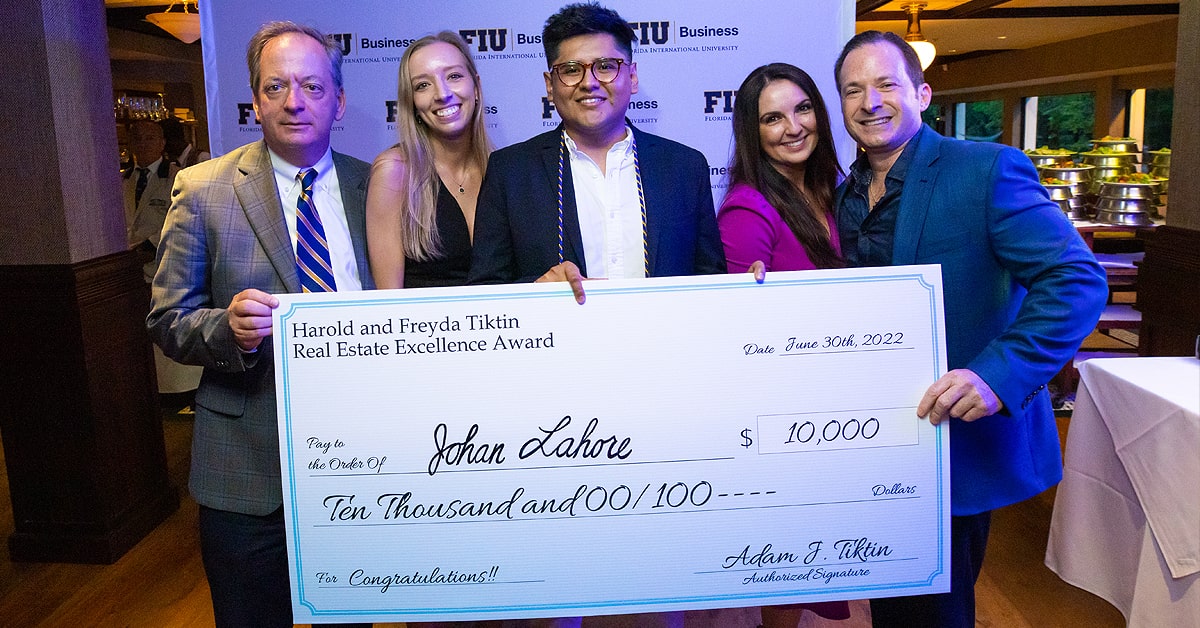 New MSIRE graduate Johan Lahore receives the Harold and Freyda Tiktin Real Estate Excellence Award. (L) William Hardin, dean FIU Business. (R) Adam Tiktin, resident and broker at Titkin Real Estate Services
Johan Lahore, newly graduated from the Master of Science in International Real Estate program, received a $10,000 scholarship award. Beracha and Zhenguo Lin, professor of real estate, won awards for Best Professor, each receiving $1,000.
Earlier this year Lahore was part of a team of Hollo School students that placed first in the U.S., and third out of a worldwide field of 33, in the 2022 ARGUS University Challenge, a business case competition drawing the best and brightest young minds in the field.