William Hardin has been named interim dean of FIU Business, effective May 8, 2021. He takes the position after the college's dean, Joanne Li, was appointed as the next chancellor of the University of Nebraska at Omaha. Hardin is currently associate dean, Chapman Graduate School of Business, Knight Ridder Eminent Scholar, Tibor and Sheila Hollo Fellow and Eminent Scholar, Tibor and Sheila Hollo School of Real Estate.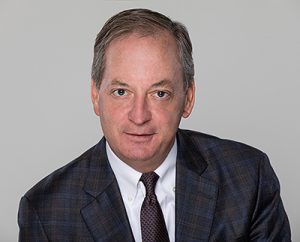 Li has been at the helm of FIU Business since May 2017. Since then, the college has significantly improved its four-year graduation rate and successfully launched new graduate business programs including a Doctor of Business Administration program. The college's reputation has grown nationally and internationally with top business school rankings. U.S. News & World Report currently ranks the college's undergraduate international business program at No. 2 in the U.S., its international MBA program at No. 3, its online undergraduate business program at No. 11 and its online business master's programs at No. 14. Additionally, FIU Business was ranked No.1 globally for real estate research productivity by the Journal of Real Estate Literature.
"Under her leadership the College of Business has made significant progress with regards to student success and improvements in its rankings and reputation. Most recently the college's International MBA program was ranked No. 3 in the latest U.S. News & World Report graduate school rankings, the highest ranking in history for an FIU Business graduate program," said Kenneth Furton, FIU provost and executive vice president, in a memo to the FIU community.
Over the course of a 20-year academic career, Hardin has authored or co-authored 50 papers on topics including commercial real estate investment, foreclosures, corporate governance, residential real estate, and REIT financial structure. He is co-editor of Journal of Real Estate Research.
In 2018, Hardin received the Ricardo Medal by the American Real Estate Society, its highest recognition of scholarship, which recognizes important research in real estate over at least two decades. That year, he was selected by the International Real Estate Society for its Achievement Award, based on achievement and leadership in the real estate discipline over an extended period of time in a global context.
In 2020, Hardin was ranked No. 3 in in the world for real estate research productivity from 2015 – 2019 by the Real Estate Academic Leadership (REAL) Author Rankings.
Hardin joined the FIU Business faculty in 2006 as director of real estate programs and the Jerome Bain Real Estate Institute. Previously, he held the Robert W. Warren Chair of Real Estate at Mississippi State University, where he directed both the real estate and construction management programs. He also served on the faculty of Morehouse College in Atlanta.