In the COVID-19 pandemic, every business adopted a new way of functioning and a new set of norms. The restaurant business was severely impacted. But now, many restaurants are following a fundamental plan to maximize success.
Panelists from the Florida Small Business Development Center at FIU Business (SBDC at FIU) suggested strategies for success in today's climate, from being adaptive to projecting confidence. This virtual panel, held May 28, 2021, included several successful entrepreneurs in the restaurant industry who discussed their experiences during this unpredictable time.
"You must learn how to function with as little as you can," stated Leticia Pollock, co-founder of Panther Coffee in Wynwood. She compared being successful during the COVID recession to being successful as a new business, a time of instability and uncertainty. According to Pollock, having strong values is essential as it allows you to be flexible in other areas. "Quality of the products and quality of the relationships" must always be the number one priority, she said.
Adaptability, flexibility and collaboration: keys to success.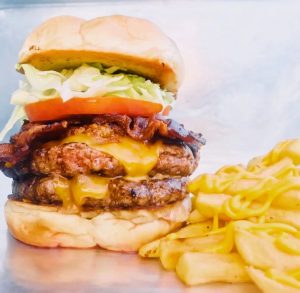 Michael McCann, the owner of Vacillate Wine and Beer Bar in Kendall, discussed how his business focused on having a great atmosphere and social experience. However, as he pivoted to survive during the COVID-19 pandemic, he was faced with the problem of, "how do you sell an experience 'to-go?' " McCann and his business adapted to this challenge by redesigning the menu to focus more on to-go orders and delivery.
Flexibility was important to Stephanie Vitori, the owner of Cheeseburger Baby in South Beach. "The biggest thing during the pandemic, the word was adaptability," said Vitori. She emphasized the importance of learning from other businesses, and used social media to see what other restaurants were doing and adapted based on that. In addition, she collaborated with the local police department and local schools to help provide kids with meals during the pandemic. Also important: projecting confidence. "We have to be that strong face for our employees," she said.
Coco Coig, a co-owner of Le Chick in Wynwood, discussed how he maintained good relations with other local restaurants in his area. This type of collaboration, he said, allows for new opportunities for expansion.
Owners noted that in spite of its trauma, the pandemic did produce some positives on the personal level. "We became a lot closer to each other," Pollock said. "There was a lot of friendship."