As high school graduations near and students begin to face the challenges of applying for college, budgeting money and paying for their education, FIU Business and the Truist Foundation presented the "I am C2" College & Career Ready Conference.
Designed to increase college readiness and financial literacy for students from public high schools in Miami-Dade County, "I am C2" included information sessions on various programs at FIU Business, academic advising, scholarships and financial aid as well as panels on entrepreneurship and financial planning.
Students at the November 9 event were all members of the Academy of Finance, a county-wide program for students interested in business careers, from eight local high schools – Coral Gables, Barbara Goleman, Miami Jackson, Miami Edison, North Miami, Coral Reef, Miami Sunset and Hialeah Gardens.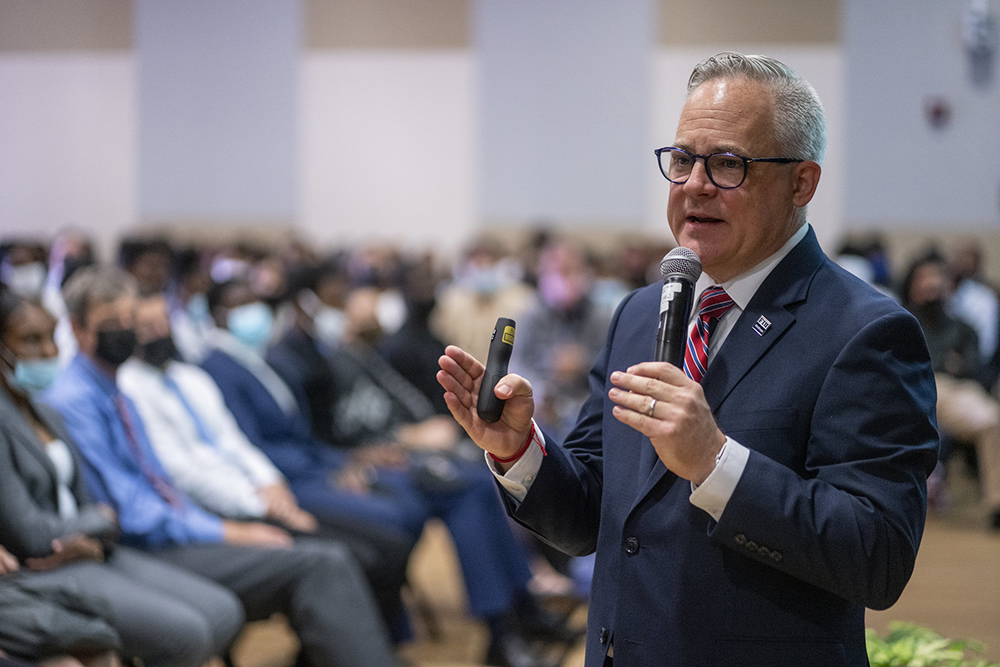 "Teaching high school students the fundamentals of personal finance, and introducing them to the college admissions process, is a vital part of raising their level of college readiness and future success," said William Hardin, interim dean of FIU Business. "We are grateful for the opportunity to welcome Academy of Finance students back to the campus, and we hope many of them will choose to continue their education at FIU Business."
John Nykolaiszyn, director of business career services at FIU Business, shared his guidance on how students can build the skills for academic success that will ultimately lead to being successful in their careers.
As they prepare to enter college, he urged students to be curious not judgmental, to ask questions, among them: Who benefits from this information? How can I use it to my advantage to beat my competition?
"If you never know failure, you will never know success," said Nykolaiszyn.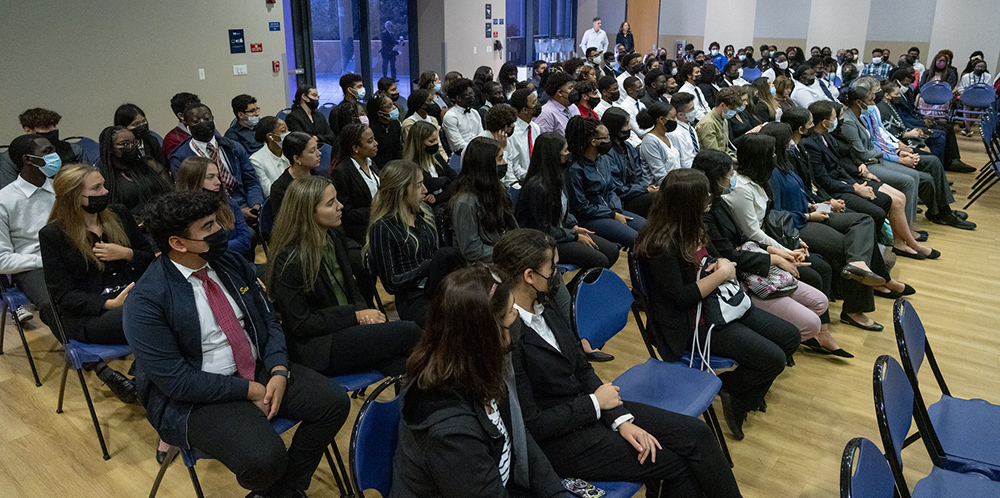 The financial literacy panel, presented by FIU Business students and Truist Fellows Kinnari Patel and Adrian Farina, gave conference participants a base understanding of their investment options and how to begin laying the groundwork for their financial future.
"Start investing early don't wait until you're 55," said Farina. "If you're looking long term, look into ETFs (exchange-traded funds). Park your money there and let it grow."
"I am C2" is the first in a series of Academy of Finance visits to the Truist FIU Financial Wellness Clinic for workshops on various financial literacy topics.
The initiative is part of a $1.7 million grant that FIU Business received from the Truist Foundation to expand the reach of a high school financial literacy program, delivered through the Truist FIU Financial Wellness Clinic, to school systems across the U.S.