Angela Bullard-Thomas, associate director of the Office of Academic Advising at the College of Business, shares her top tips for how students can triumph this fall.
By Gisela Valencia | FIU News
---
The fall semester has brought with it the promise of a brand-new start – and a return to normal or, at least, the "next normal."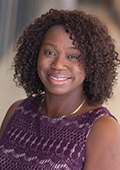 Students are coming back to a fully in-person campus and are beginning (or re-beginning) to embrace Panther life in true blue and gold style. Face-to-face events are bringing Panthers together. Campus life is continuing to blossom. And the new school year is allowing students and professors to physically join in discussions during class time.
It is an exciting time at FIU. But getting back to the new, next normal might require some adjusting as students – from freshmen to seniors – get back into in-person routines.
FIU News spoke with Angela Bullard-Thomas, associate director of the Office of Academic Advising at the College of Business, to get her advice on how students can triumph this semester.
What are top tips for success this fall as students return to in-person classes and transition away from the virtual environment? What are some things that can help them settle into a new routine?
Time management is key. Create a schedule that aligns and does not compete with your responsibilities.
Don't overcommit. If you do, you'll stress yourself out and potentially drop the ball when and where it matters most. Set a balanced, realistic schedule that offers you the opportunity to be at your best all the time.
Scrutinize your in-person and on-campus demands, along with your other activities. Whether you have a job, responsibilities at home or child-care, make sure your schedule is in line. For example, if you have a class from 3 p.m. to 4:15 p.m. on Tuesdays and Thursdays, you shouldn't be starting your shift at work at 3:30 p.m. on those days. You don't want to request accommodations from your professors when you could have found a course that works with your schedule. Plan ahead.
If planning a trip, you shouldn't set it for exam week. Build your life around what's on the syllabus. Make sure there isn't a future conflict that could jeopardize your success.
What is your advice for students trying to juggle academics and work responsibilities?
There isn't a one-size-fits-all answer. Many students need to work. However, you should try to prioritize what is most important in terms of your academic career.
Let's say your graduation term is in the spring, and the way your schedule is built, you're in a class that may conflict with your work schedule. But, you need that class to graduate the following term. You have to ask yourself, 'Am I willing to push my graduation until summer?' Or, 'Can I approach my employer with my academic concern?'
Students are often hesitant to approach an employer, failing to look at the big picture. Many [employers] are equally invested in your success and may be willing to work with you to achieve your goal. It is always worth knowing all your options rather than presuming a problem that may not exist.
Employers may be willing to work around scheduling conflicts. Don't be afraid to ask if there's a way you can change your shift or take a day off for an exam.
If all else fails, consult with your academic advisor to see if there are other courses that will work with your schedule.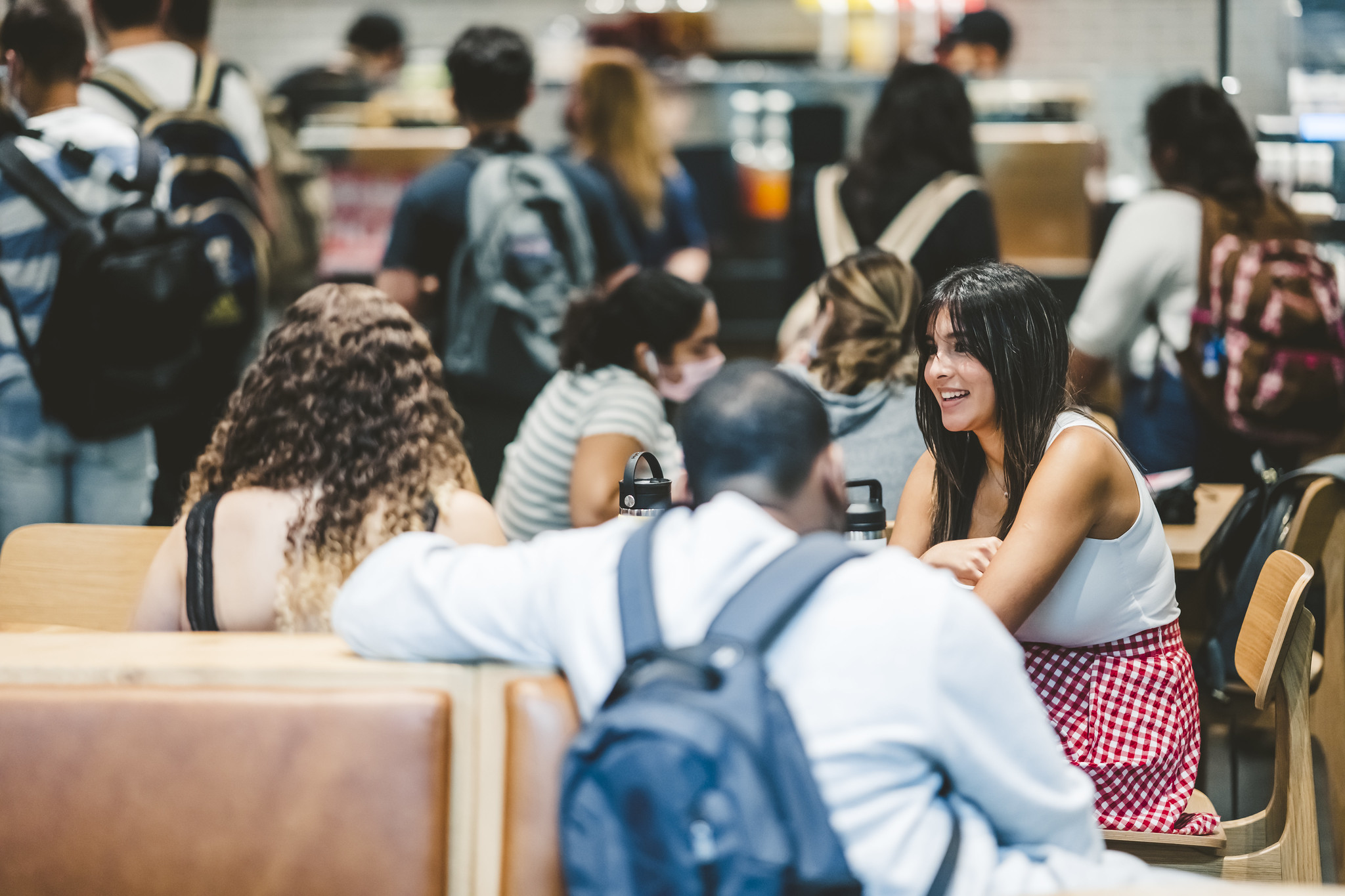 Many students are hungry to get back into social events and campus life. What's your advice for ways to begin engaging on campus – and how to successfully balance social and academic activities?
Self-care is crucial, and socializing is a part of that. You need that social engagement. It makes you feel good, like you belong. It's so important to enjoy what you're doing and engage with your school.
FIU offers numerous opportunities and student organizations that speak to whatever you may be interested in. Research your options. Go to the  Panther Connect website to see which are available, what they are doing and what events they are hosting.
Pick your top five organizations. Try to find those with students who share your values and interests. Think of which organizations focus on topics you can sit around and just have a great, engaging conversation about because you're passionate about that area.
Then narrow it down to one or two [organizations], and start getting involved. Do it slowly. You don't have to be on the executive board of an organization or dedicate massive amounts of time to it. Again, you don't want to overcommit or stress yourself. Attend a few meetings and events. Start out participating. Just enjoy your time and engage with Panthers.
What are your insights for freshmen and sophomores – or any student – ready to make the most of this fall semester?
For the freshmen: It's what I always tell freshmen. This is an opportunity to reinvent your social experience. It's not high school. You get a whole new clean slate, and you get to build what that looks like.
Feel empowered. You always have resources and guidance, don't be afraid to ask for help. Don't be afraid to connect with your professors and classmates. We've all been in your shoes. Reach out to us, and enjoy the ride.
For sophomores on campus for the first time: Just know that if you were able to get through freshman year as a remote student, you should give yourself a lot of credit and really know that this is now your opportunity to expand your horizons.
The same is true for all students, including juniors and seniors, who persevered throughout the pandemic and the remote environment. Know that this is the time to really engage with Panthers, connect with your career coach and academic advisor.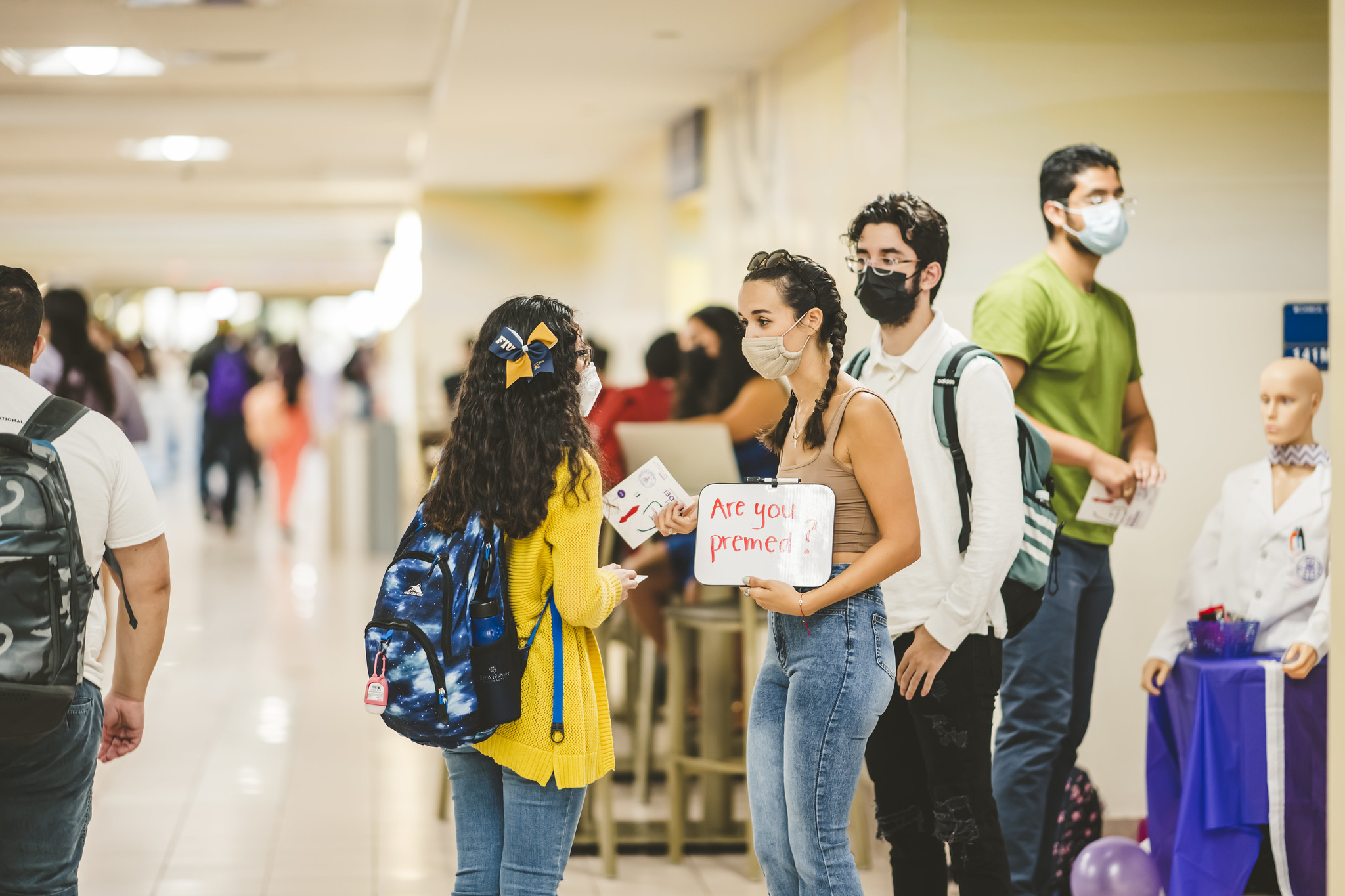 What is the most important thing students should know about academic advisors and their role in helping students?
Advisors are here to provide guidance, encouragement and to help students have the best college experience possible. A big piece of that is helping them achieve academic success, prepare and make good decisions. We are here to support and guide students, to be their cheerleaders.
Usually, the first and last two weeks of every semester are peak times when students seek advisors. But once they are settled into classes, they sometimes forget we are there.
Two weeks before registration begins and two weeks after registration ends are great times to come and speak with advisors. These are perfect opportunities (when there isn't the pressure of enrollment) to have meaningful conversations, plan for future semesters, discuss ways to connect with other students, hash out goals or discuss what you're trying to achieve.
We can refer you to a host of resources, career and internship opportunities, mentors and student organizations. However, we can only tell you where to go if you open up and let us know your needs and what you're looking for. Only then can we get you where you really need to be.