Since 2008, FIU's Center for International Business Education and Research (CIBER) has sponsored a trip to India, bringing faculty to the nation's top corporations and iconic historical sites and expanding its offerings through the years. When COVID-19 skuttled plans for the 2020 in-person program, known as Professional Development in International Business (PDIB), the center decided to create a virtual version of a journey as an educational opportunity.
The response was strong, with CIBER signing up more than two dozen participants willing to Zoom across the oceans to virtually meet with executives from some of India's top companies and explore some of the country's most iconic sites. The program, presented for the second time in cooperation with the CIBER of Brigham Young University, drew a group of 28, including FIU professors and graduate students as well as academics from other schools. The FIU/BYU joint effort is the only CIBER program working in India.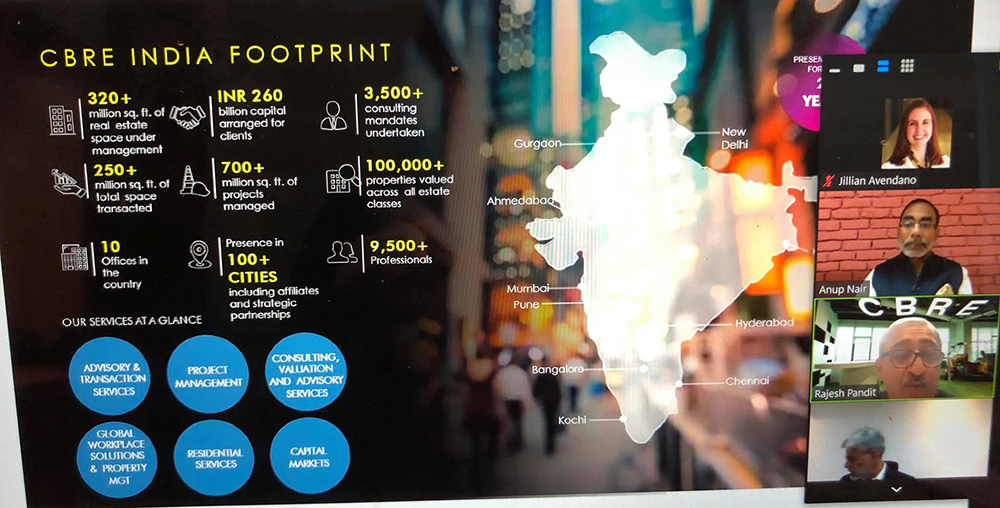 "We are deeply committed to the PDIB India program," said Sumit Kundu, associate dean for international programs at FIU Business and faculty advisor for the PDIB program since 2008. "Despite the pandemic, we wanted our program to continue, and virtual was the best option for FIU CIBER to welcome the delegates."
Jillian Avendano, program director of FIU CIBER noted that the experience, which ran from December 15 through 19, was deemed a success, and can serve as a blueprint for similar programs at other universities. "We had really opened-minded people who wanted to learn about business in India," she added.
The daily virtual experience, which lasted for about 90 minutes, included presentations from four companies: the Tata Group, India's largest and oldest multinational conglomerate; Applause Entertainment, which works with Bollywood; CBRE, the U.S.-based real estate firm; and Swedish retail clothing giant H&M. After the company presentations, Anup Nair, managing director of Inspiration India, conducted a guided tour of some of India's most intriguing sites.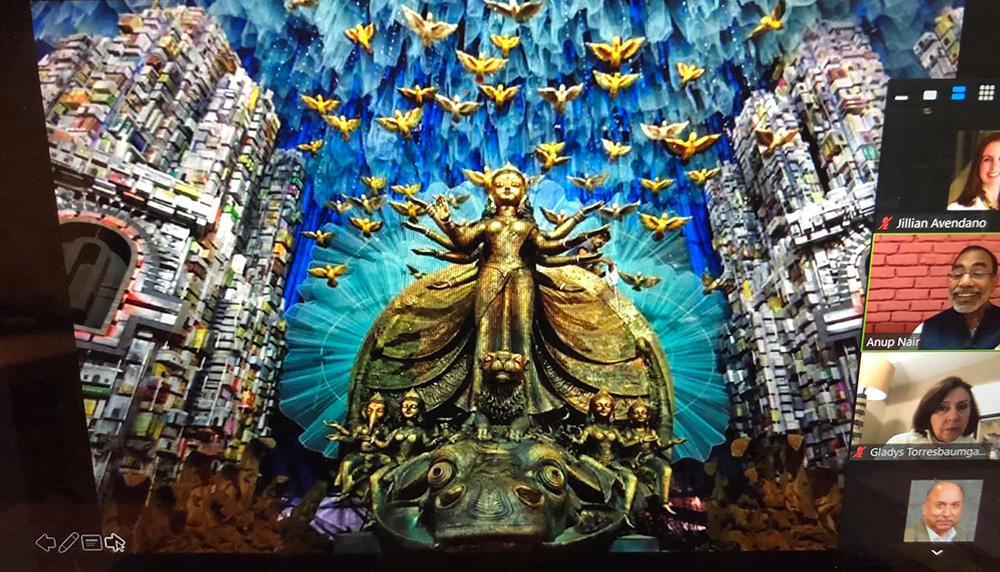 Tata, whose holdings across industries include automotive, media, hotels, IT and consumables, gave a broad overview of India-wide business. Other presentations underscored the importance of attuning to local customs and culture, such as H&M and its incorporation of India's traditional colors and patterns in its clothing styles.
Presentations highlighted, among other things, the relationship between companies and their employees, which is more interwoven than what is experienced in the U.S. A highlight was the session with Applause, which gave participants a window into Bollywood productions, and how important the industry is in reacting to and shaping cultural trends. Inspiration India's Nair "took" participants to restaurants, through a tour of Mumbai, Kolkata and Delhi, and of course, a visit to the Taj Mahal.
"We couldn't have done this without Jonathon Wood, managing director of BYU CIBER," Avendano said. BYU first partnered with FIU in the in-person program in 2019, traveling to India, and remained in the partnership for the virtual program. Preparations are already underway for a traditional iteration next year. Different companies would be added, including women-lead firms as well as new sectors, such as agriculture, technologies, and the expansive wedding industry.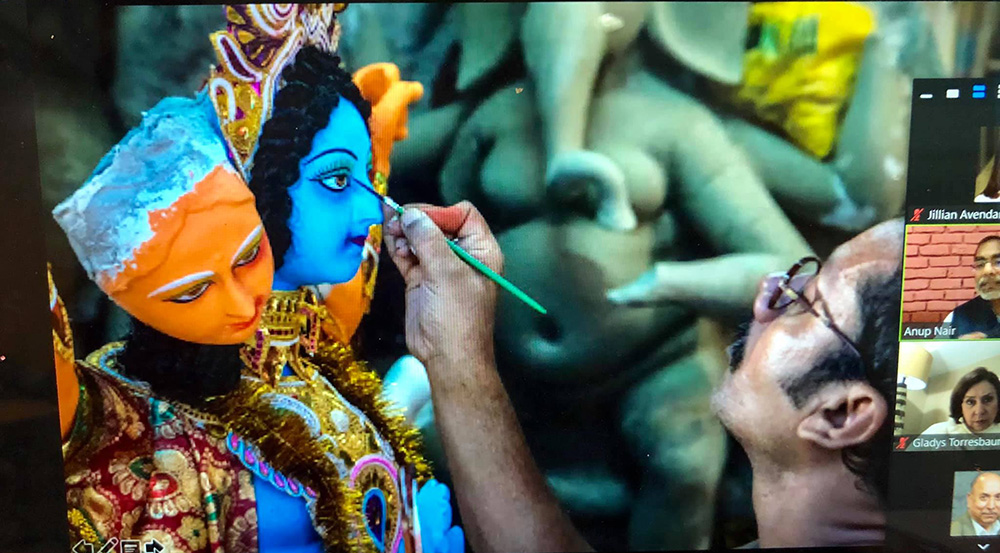 Anna Pietraszek, assistant teaching professor in marketing and logistics at FIU Business, praised the virtual experience.
"The organizers did an excellent job showcasing India's business environment and culture," she said. "The experience was innovative, informative, engaging and fun for all the participants."
After the program, each participant received a mask sewn by the women of Bandhwari, India, a project of the college's International Business Honor Society.
Kundu noted that while the virtual program provided an important vehicle for learning about India during the pandemic year, "We very much look forward to having the in-person program in December 2021."
For information about enrolling in the 2021 program, visit the website.