FIU Business and Real Madrid Graduate School – Universidad Europea (EURM UE) launched their Professional MBA Online in Sports Management program in March, giving students a unique opportunity to prepare for a successful career in sports management with lessons from a legendary sports brand.
The program offers a robust set of opportunities for students to directly interact with Real Madrid players, sports leaders and executives on their home turf in Spain, as well as unique virtual experiences.
There are nine classes from FIU Business and five from EURM UE, covering a variety of topics from finance to competitive strategy. Both FIU's Online MBA and EURM UE have been recognized with top 10 global rankings.
Real Madrid is recognized worldwide as one of the most prominent teams in sports.
Anna Pietraszek, director of global recruitment and operations at FIU Business, said that for students thinking about a career in sports management, this program is "an unbelievable adventure."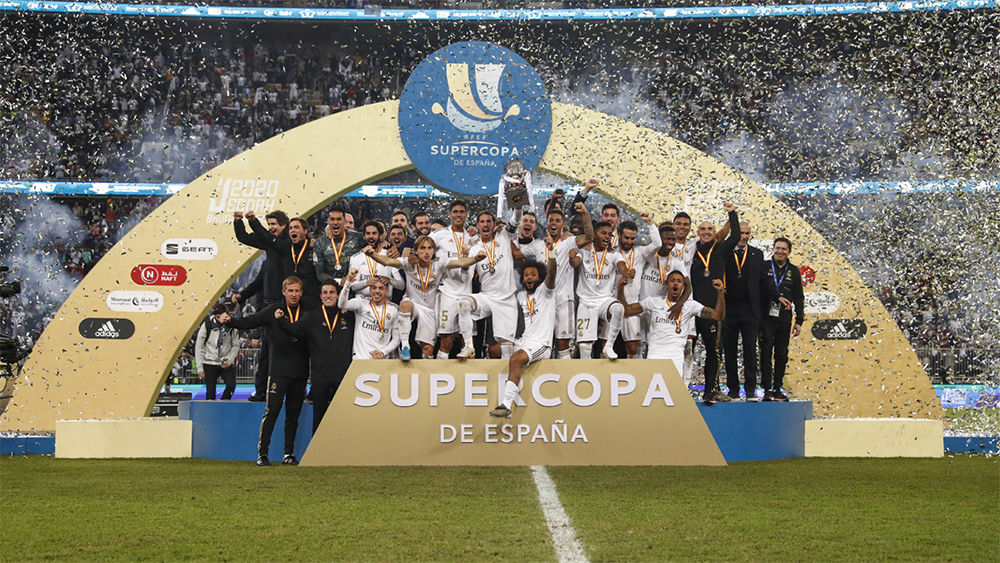 "It gives students access to industry, gives them access to professionals, and they learn how operations are done from the top team in the world."
The program has attracted students like John Perez, who earned his undergraduate degree in sports management from FIU. After a slow start in building a career in the sports industry, he wanted a graduate program that would give him more business knowledge, something that's often requested in job postings.
"This is just a good way to get a business background, and then also, you can get into detail with sports management," he said.  In addition, Perez liked the program's flexibility: "I work full time as well, so it's been really convenient for me, because I can just go at my own pace."
Pietraszek said that the program is for students who are seriously considering entering the sports industry.
"The program may also attract students with previous coaching or playing experience who…definitely want to go into the sports industry," Pietraszek said. But, she says, it's also an opportunity to get general MBA knowledge suited to any field while getting a one-of-a-kind, close up look at one of the world's most admired sports franchises.
The "White Week" opportunity.
In addition to networking opportunities in Miami, Perez is looking forward to visiting Spain for Madrid's White Week, an exclusive week-long event open to students studying at Real Madrid's Graduate School. The agenda includes meetings with top professionals in the sports industry, from players to marketing professionals, and opportunities to learn about the stories behind their successes through seminars and networking events.