Ryder Center for Supply Chain Management
The Ryder Center for Supply Chain Management was established with the goal of becoming a leading source for the creation and dissemination of knowledge in the science and practice of Supply Chain Management. With its multidisciplinary perspective, the center sees Supply Chain Management as the dynamic integration of enterprises and their suppliers and customers to determine, create, fulfill, and communicate value in the global environment.
Specifically, the Ryder Center for Supply Chain Management will bring together executives from leading corporations with FIU faculty and students to identify, document, research, develop and disseminate best practices in Supply Chain Management. Within that mission the center will:
Educate FIU students to become future leaders in Supply Chain Management.
Develop research to contribute to theory and practice of Supply Chain Management.
Provide forums that help FIU's business partners maintain their positions on the leading edge of Supply Chain Management best practices.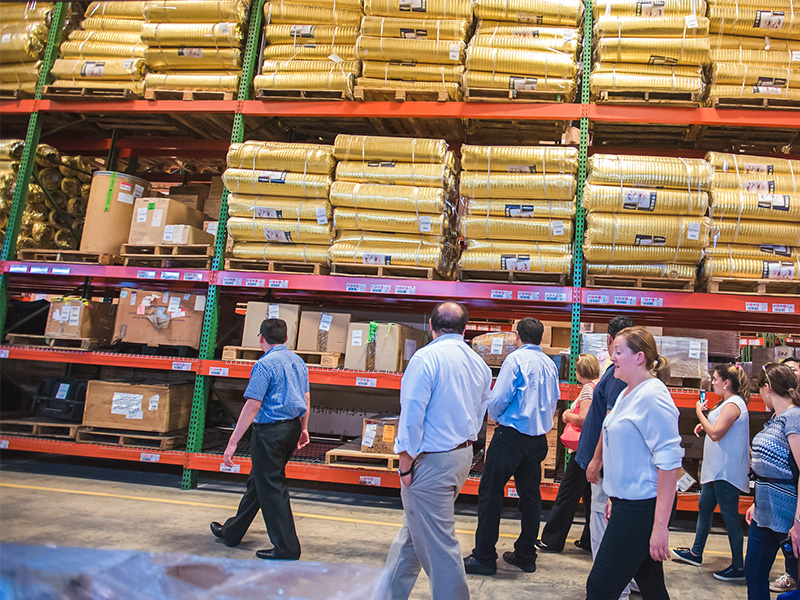 Supply Chain Knowledge — a Corporate Asset
An understanding of supply chain management is an asset to any manager, and there is a strong demand for specialists in the area. Successful management of supply chain relationships requires the development of innovative business models, supply chain structures, and analytical approaches. Sophisticated techniques have been devised to expedite information flow, including on-board computers for trucks and ships, satellite tracking systems, and the electronic transmission of order and shipping information.
Entrants to the field can look forward to an entrepreneurial environment and opportunities to deal with a wide array of people from a variety of organizations.
The next generation of CEOs may very well emerge from supply chain management. Why? Because supply chain managers very often hold the key to corporate profitability. Economists and employers single out supply chain management for its strong growth potential. U.S. News & World Report describes it as one of the 20 hottest job tracks of the new century.
Research
Faculty & Researchers 
S. Chris Ellis
Sushil Gupta
Christos Koulamas
George Kyparisis
Walfried Lassar
Ronald Mesia
Carlos Parra
Ronaldo Parente
David Wernick
Recent Publications
Books/Papers
Human Factors in Complex Systems: Global Value Chains

 

by Dr. Marc L. Resnick
Job Opportunities
Internship Opportunitiy at Warehousing Distribution Company WTDC. Students are welcome to apply for internship interview opportunity at http://www.wtdc.com/internship.html
Contact Us
For internship opportunities or to become a sponsor at the Ryder Center for Supply Chain Management please contact Ronald Mesia.
Ronald Mesia
Director, Ryder Center for Supply Chain Management  
305-348-1663 
rmesia@fiu.edu 

General Address:
Florida International University
College of Business
Modesto Maidique Campus, RB 310
11200 SW 8th Street
Miami, FL 33199